A new lineup of work shirts just dropped as part of our AW20 collection. We're introducing two new fabrics in our current BWS-01 WORK SHIRT, and a third fabric in a brand new BWS-02 UTILITY SHIRT. The fabric options range from a soft 4 oz. Portuguese check flannel, to a sturdy 8 oz. Japanese chambray. Whichever you prefer, we've got you covered for the layering season.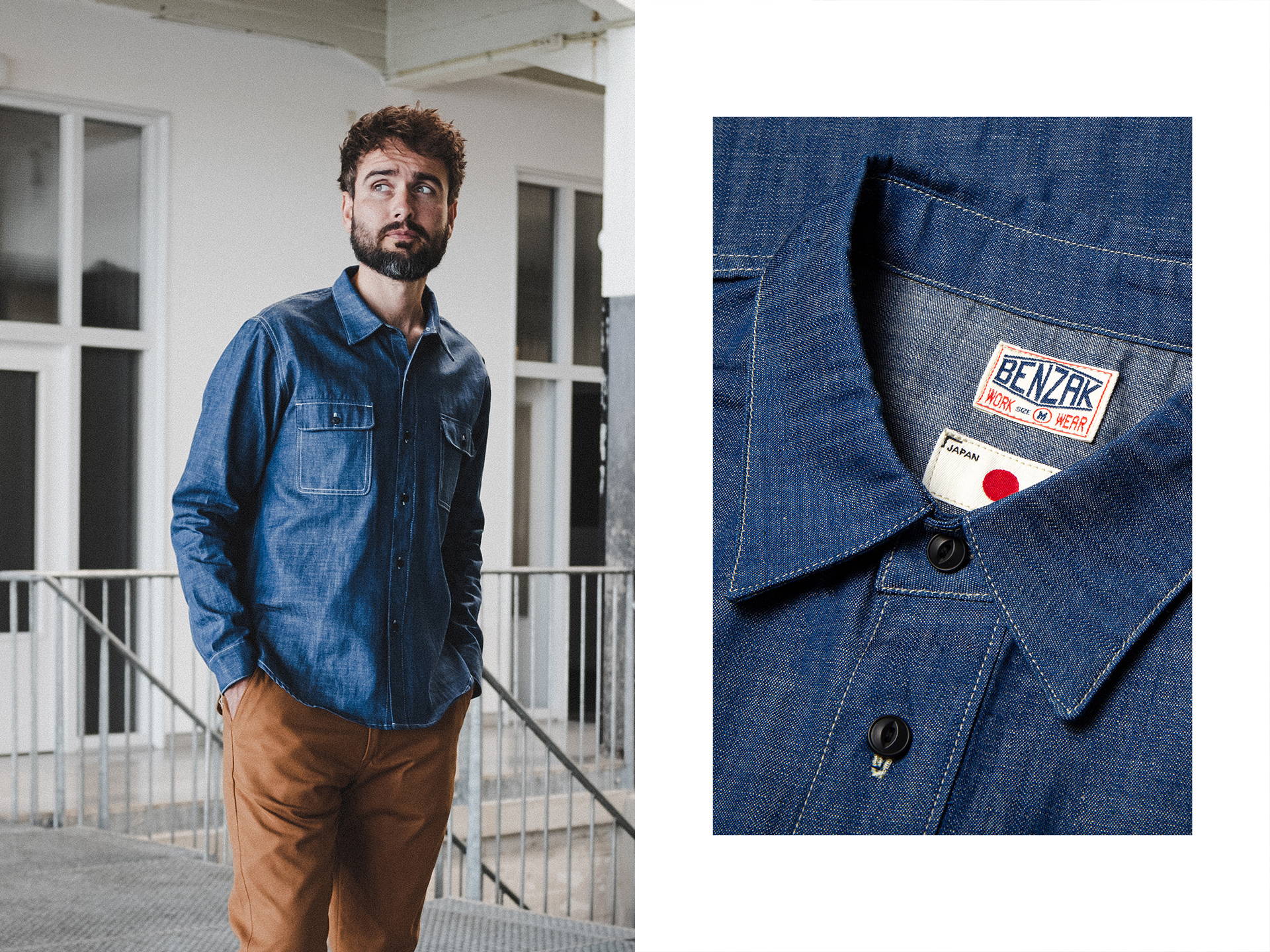 BWS-01 WORK SHIRT 6.5 oz vintage blue denim
The BWS-01 WORK SHIRT is our take on a classic workwear style shirt with a hint of military aesthetics. Initially we introduced the BWS-01 WORK SHIRT in our navy & sand herringbone fabric, this season we are adding two new fabrics to the collection.

The first fabric is a 6.5 oz. vintage blue denim. The old-school, bright blue colour, makes this shirt stand out. The weight makes this fabric suitable for every season. It's woven by Collect Mills in Kojima, Japan.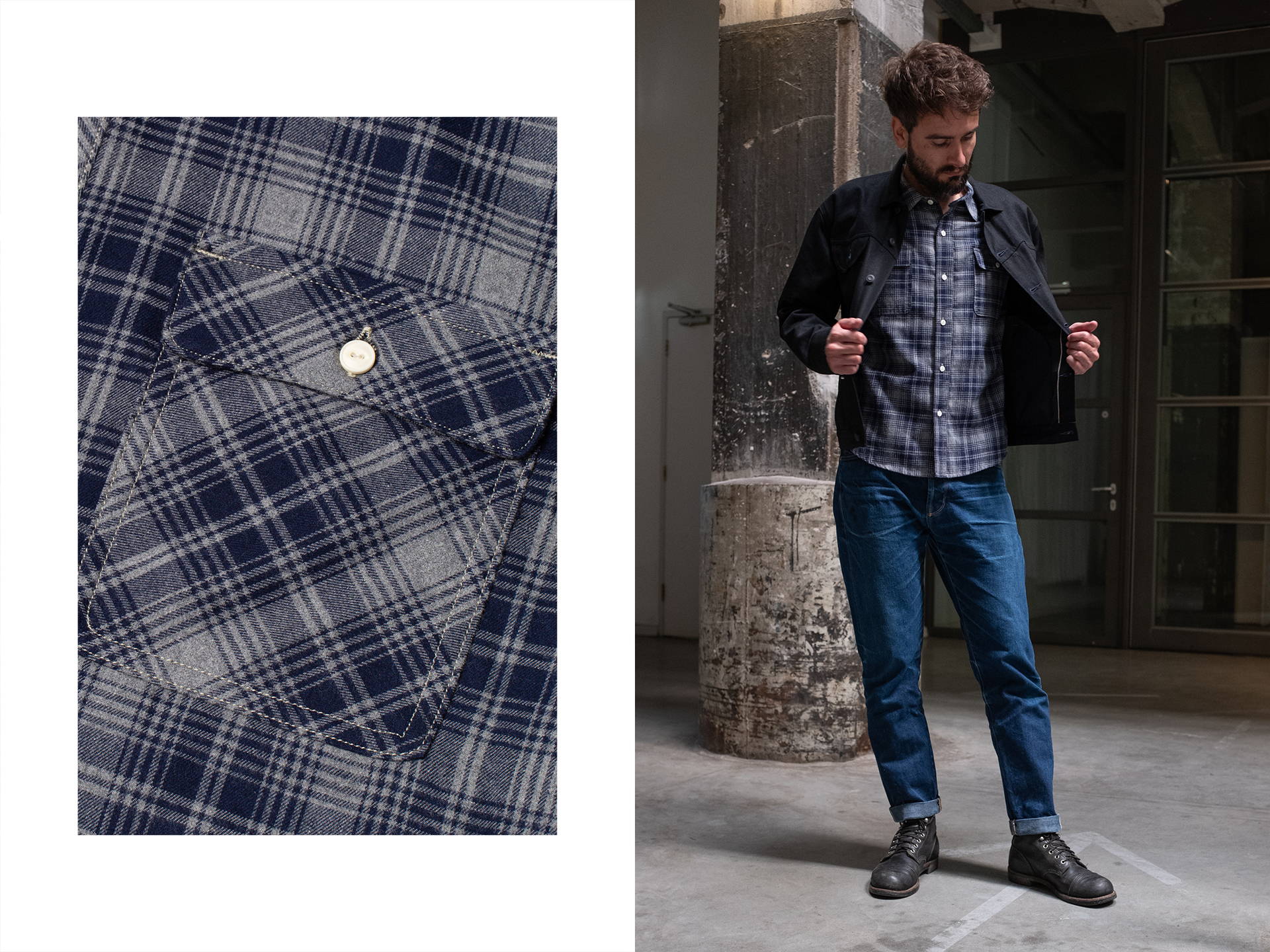 BWS-01 WORK SHIRT 4 oz. blue & grey check flannel
This season we are also introducing the first flannel fabric to our collection, the 4 oz. blue & grey check flannel is a soft and super comfy fabric. Due to the light weight of the fabric, it's a perfect companion for all year wear and very well suitable for layering season.
Besides being the main fabric for this work shirt, you can also come across this flannel fabric being used as a lining for some of our other garments. By using the fabric as a lining we give these garments an extra layer of warmth and comfort.

BWS-02 UTILITY SHIRT
We have been using the 8 oz. KOJIMA CHAMBRAY fabric for many years already, as pocketing and detailing for both the Made in Japan line and the European Made garments. Now we are introducing this sturdy Japanese chambray as a main fabric for our first utlity shirt.
The BWS-02 UTILITY SHIRT is inspired on vintage workwear aesthetics. The shirt is following a regular cut with simple, yet functional detailing. It features two chest pockets, of which one is equipped with a pen compartment. The silhouette's shorter body promotes a casual, relaxed look, and is designed to be worn untucked.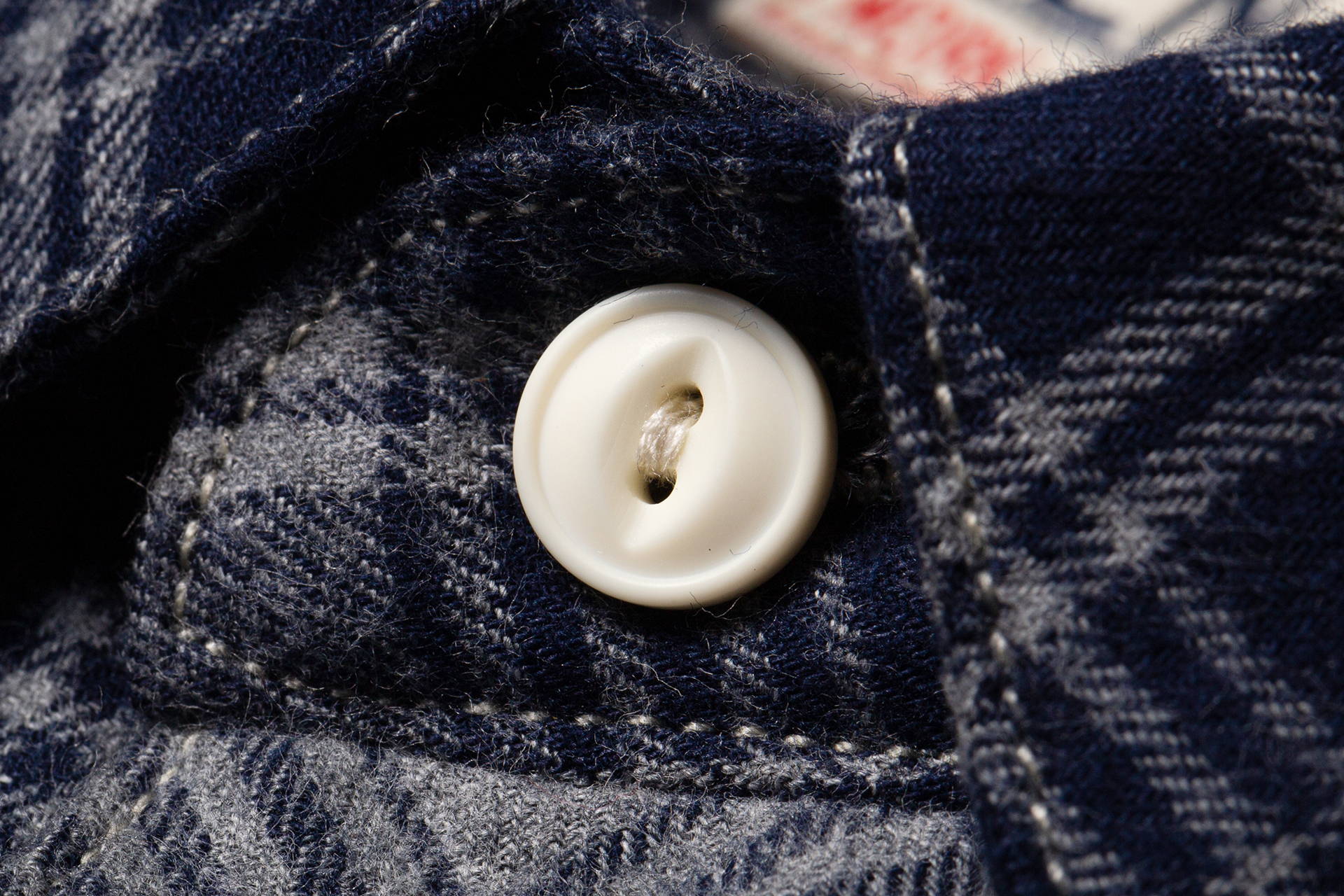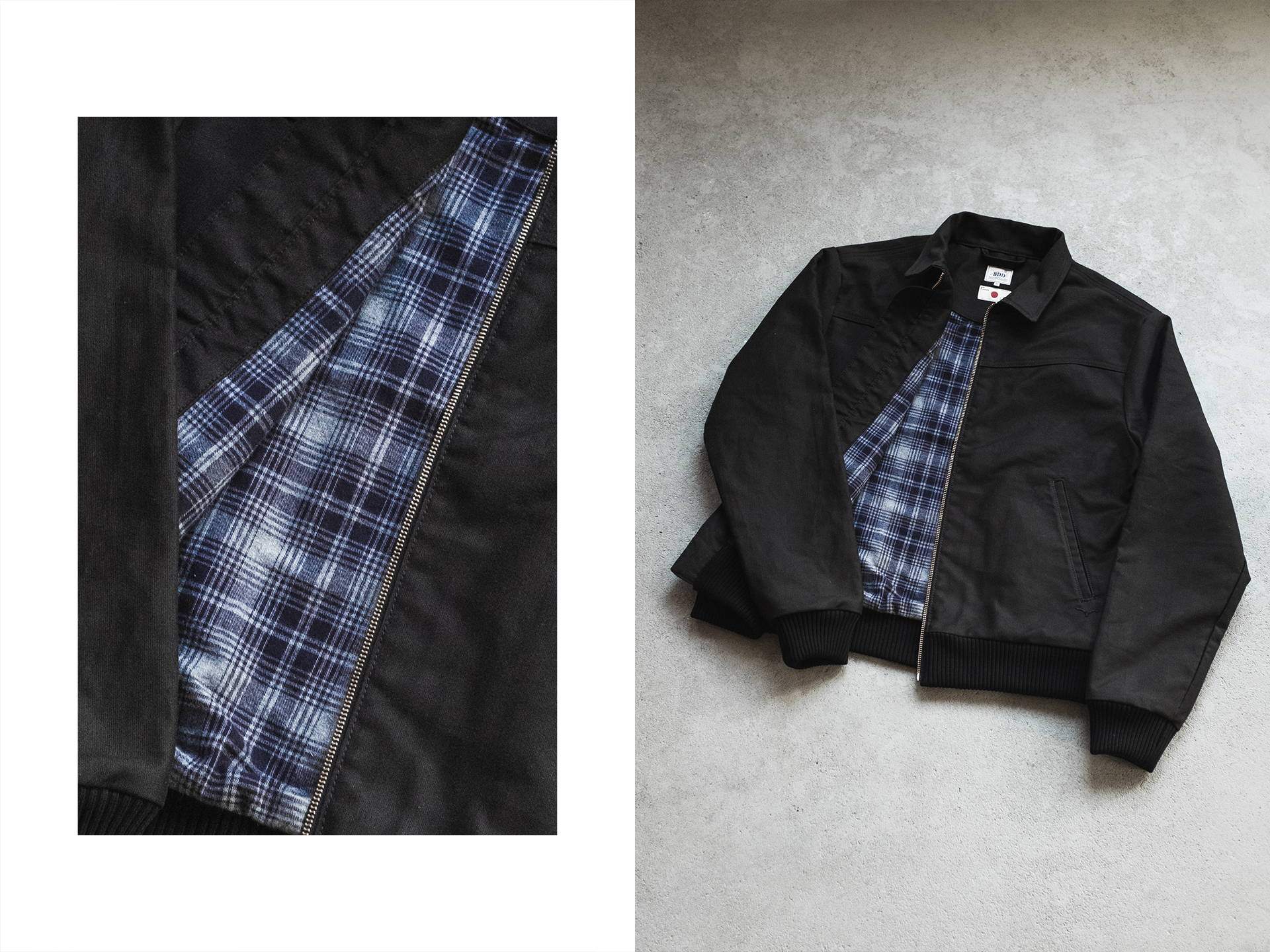 The BBJ-02 WESTERN BOMBER JACKET 13.5 oz. charcoal whipcord, lined with the 4 oz. blue & grey check flannel
Now available via our webshop and selective retailers:
BWS-01 WORK SHIRT 6.5 oz. vintage blue denim
CULTIZM - online (Germany)
Black & Blue - Nijmegen (Netherlands)
Saentis Fashion - Appenzell (Switzerland)
Double Indigo - Nanjing (China)
Ostriv - Kiev (Ukraine)
Bleu Brut - Bordeaux (France)
BWS-01 WORK SHIRT 4 oz. blue & grey check flannel
CULTIZM - online (Germany)
Black & Blue - Nijmegen (Netherlands)
De Rode Winkel - Utrecht (Netherlands)
Double Indigo - Nanjing (China)
Bleu Brut - Bordeaux (France)
BWS-02 UTILITY SHIRT 8 oz. Kojima chambray
CULTIZM - online (Germany)
Double Indigo - Nanjing (China)
Ostriv - Kiev (Ukraine)