For AW22 we have yet another special (limited) fabric release: loomstate denim 15 oz. RHT. This special is all about the fabric and the process it goes through, or in this case doesn't go through. Due to this, the fabric ends up having a beautiful structure and surface texture, from the very first wear day. The loomstate denim is now available in our Japanese best-selling fit: BDD-006. We've only produced a total of 60 pieces, of which 10 will be available in our webshop, so this is a very limited run. The remainder will be available through select retailers.  
But what exactly is loomstate, or unsanforized denim? In this article we'll explain all you about this process and the way we utilized it for this AW22 special.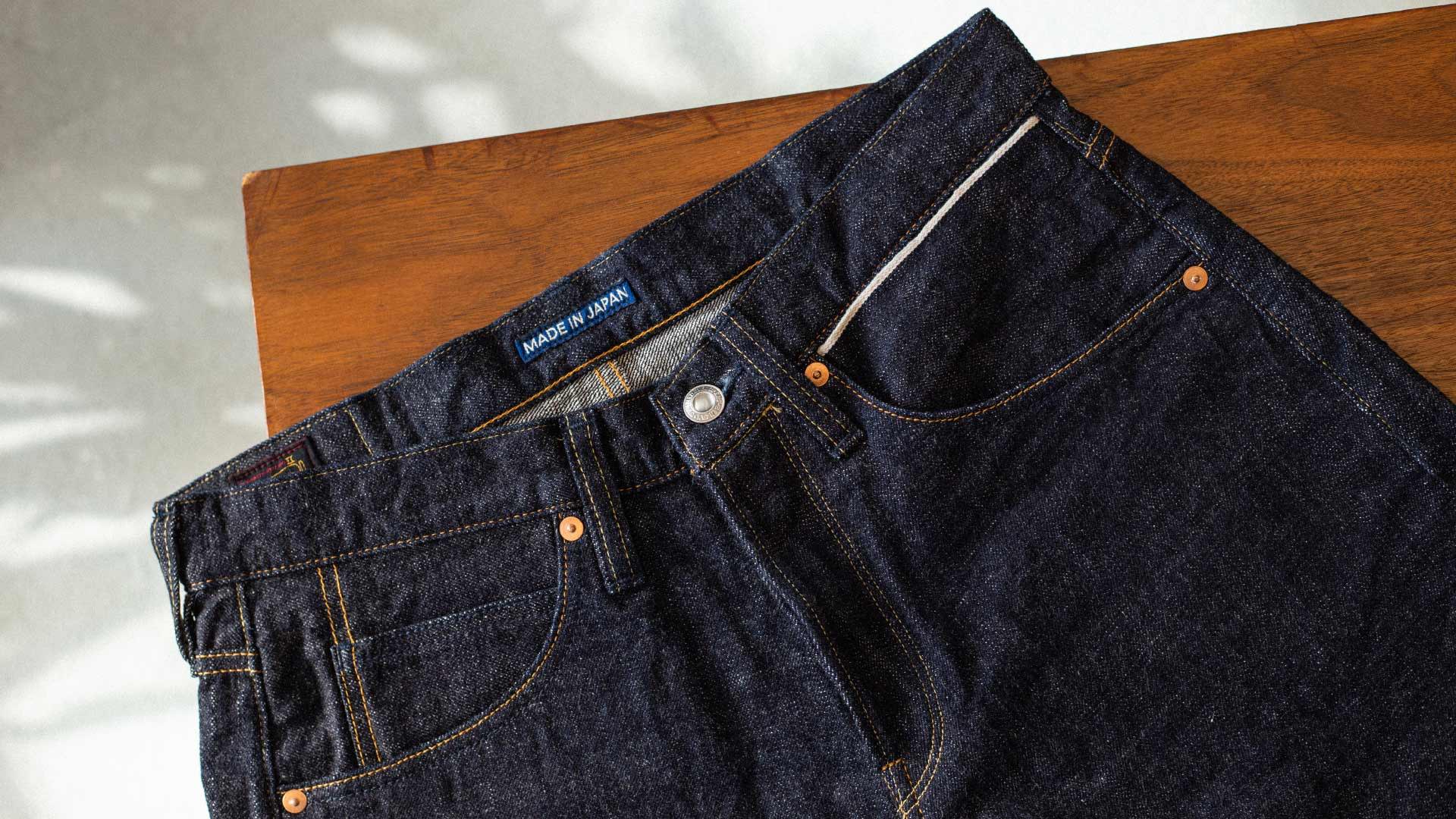 SHRINK-TO-FIT

After a fabric is woven, before it's cut & sewn into a new pair of jeans, it usually goes through a couple of processes like sanforization (pre-shrinking with steam) and mercerization (chemically removing of excess fibres), among others. Loomstate denim however does not undergo any of these processes; instead, the 'state' of the fabric will not be altered from how it rolls off the 'loom' – hence the term 'loomstate'. Denim enthusiasts will consider this the purest form of denim because this is how denim was produced a century ago.

Another commonly used term for this type of fabric is unsanforized denim. Besides the hairy and rough face of the fabric, the main feature of unsanforized denim is their ability to shrink approximately 10% after the first wash. As opposed to sanforized denim, where you can buy jeans that fit well from the first wear day, you'd need to get two sizes up from your regular size with unsanforized denim, to accommodate for the anticipated shrinkage. In the 1960s and 1970s the same has been popularized by the term 'shrink-to-fit'; after purchase one had to take a bath while wearing the jeans, shrinking them to a perfect fit.
BEST OF BOTH WORLDS

Because buying the right size with unsanforized denim is usually very tricky and might require some trial & error, we have pre-washed the jeans in the factory, getting rid of the shrinkage. This means you will be able to enjoy the beautiful fabric structure and hairy surface of unsanforized denim, without having to worry about shrinkage and wear them straight out of the box.

Our loomstate denim will start comfortably soft and yet still has some amazing fading potential, you could say that it offers the best of both worlds. It's woven in Japan by one of our long-standing partners Collect Mills. Besides the beautiful fabric, this pair of jeans has other unique details such as the 11 oz. navy & black check plaid pocket bags. As mentioned before, this is a very limited run, so act quickly! There are only 10 pieces available in our webshop, while the remainder is available through select retailers listed below.