Black denim is a staple in every man's wardrobe. Whether you are a style enthusiast, a workwear aficionado, a denim head, or just someone who likes wearing good quality stuff, we are sure we can all agree on one thing: black denim is king. Ok, so we are all about the indigo way of life, and blue gold will always be blue gold, but it's a known fact, you can not go wrong with a solid pair of black jeans. Of course, we are talking about selvedge black jeans. When the days grow darker and colder, it is the perfect time to break out the black denim.
Our 13 oz. black denim is made by our long-time partner Candiani Denim. It has featured in our collection sine 2016 and is a favourite among the BENZAK community. It is a best seller for many reasons, but we all know the one thing that stands out most. The denim is black on black. This means both the warp (vertical yarns) and the weft (horizontal yarns) are dyed black. The most common question we get asked about our black denim is: will your black jeans keep their colour and stay black? Of course, our black selvedge denim jeans will stay black for a lengthy amount of time. Although, there is no hiding from the natural wear and tear of the fabric. Our black jeans can and will fade. It all depends on your daily wearing habits. There is a big difference between wearing your jeans on a building site, to working in a bar, or sitting in an office all day. But, fades are fades, and we love them.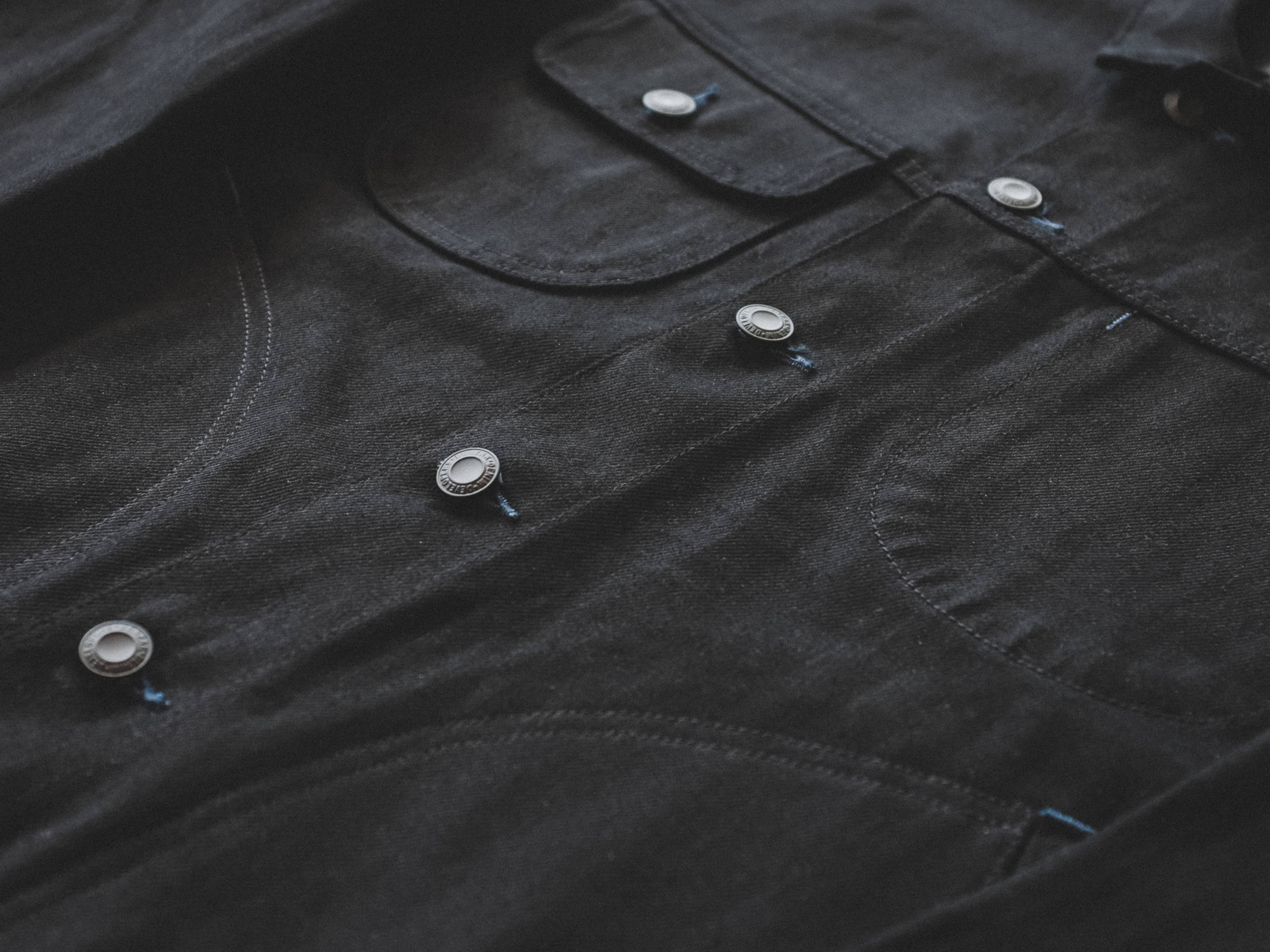 This season you're in for a real treat. We've dropped our very first black denim jacket. The BDJ-02 RIDER JACKET 13 oz. black selvedge is everything you could ever want your black denim jacket to be. As well as the jeans, the jacket features the same indigo dyed bar-tacks, stainless steel hardware and the minimal BENZAK branding. The jacket sports the classic red-line selvedge back seam, two handwarmer pockets, one outer chest pocket and a hidden inside chest pocket. If you're going to suit up and sport black on black denim, you're in safe hands with our European-made combo.
The BDJ-02 RIDER JACKET 13 oz. black selvedge is now available online; click here to find out more.
We also fully restocked the B-01 SLIM 13 oz. black selvedge to complete your look, here.