One of the most interesting denim fabrics of 2020 has been the 13 oz. blue flame BT selvedge. This broken twill construction, initially designed to prevent leg twists, is woven by Kurabo in Japan and features an uneven, bright-blue, flame-like pattern (hence its name), which will evolve into a beautiful shade of various indigo tones over time. As part of our SS20 line-up, we've launched it in the B-01 SLIM fit.
Due to the success of this initial release, we have now fully restocked it, and we've added two more styles in this denim for SS21: B-03 TAPERED and BDJ-03 LINED ZIP JACKET.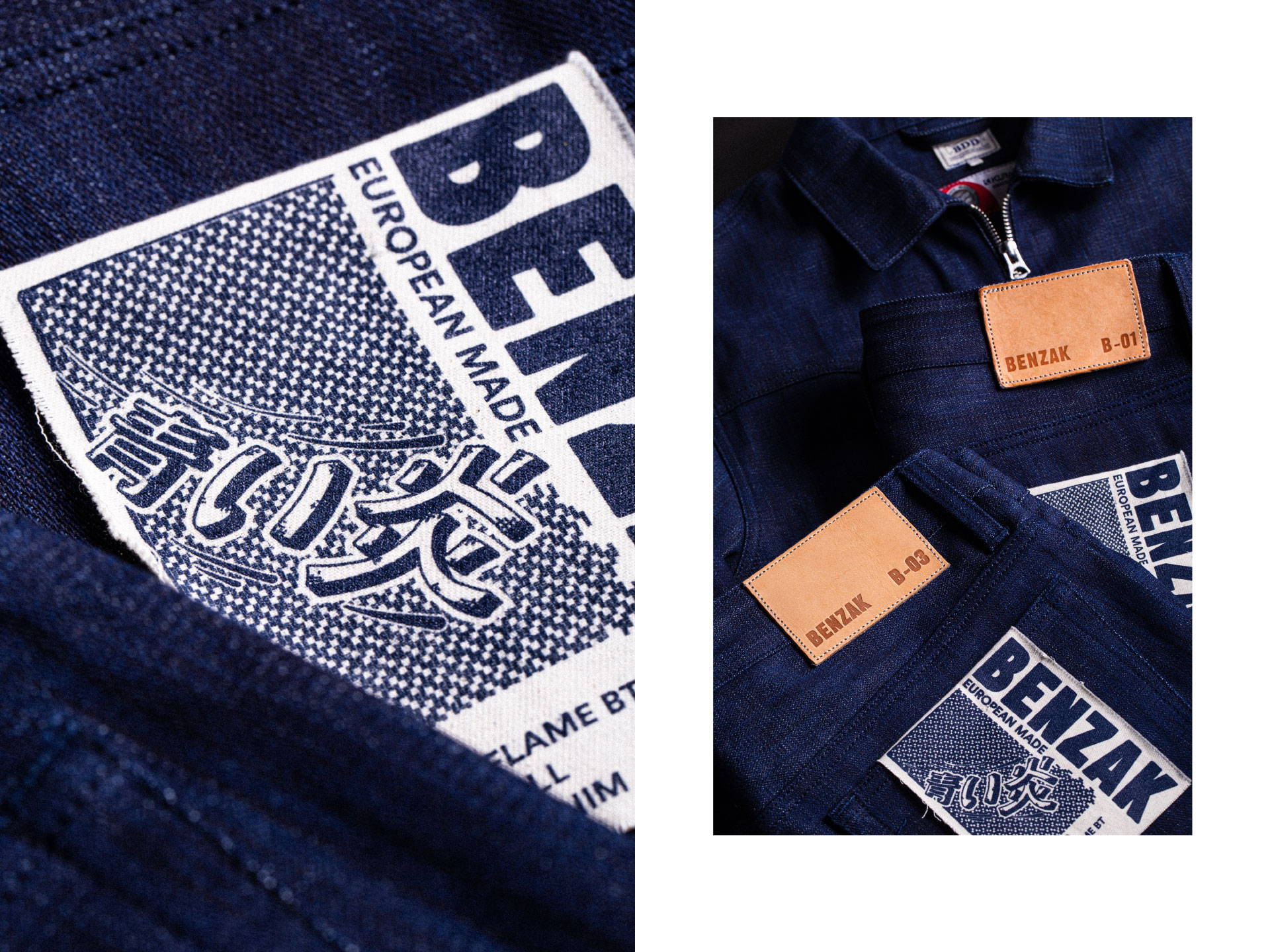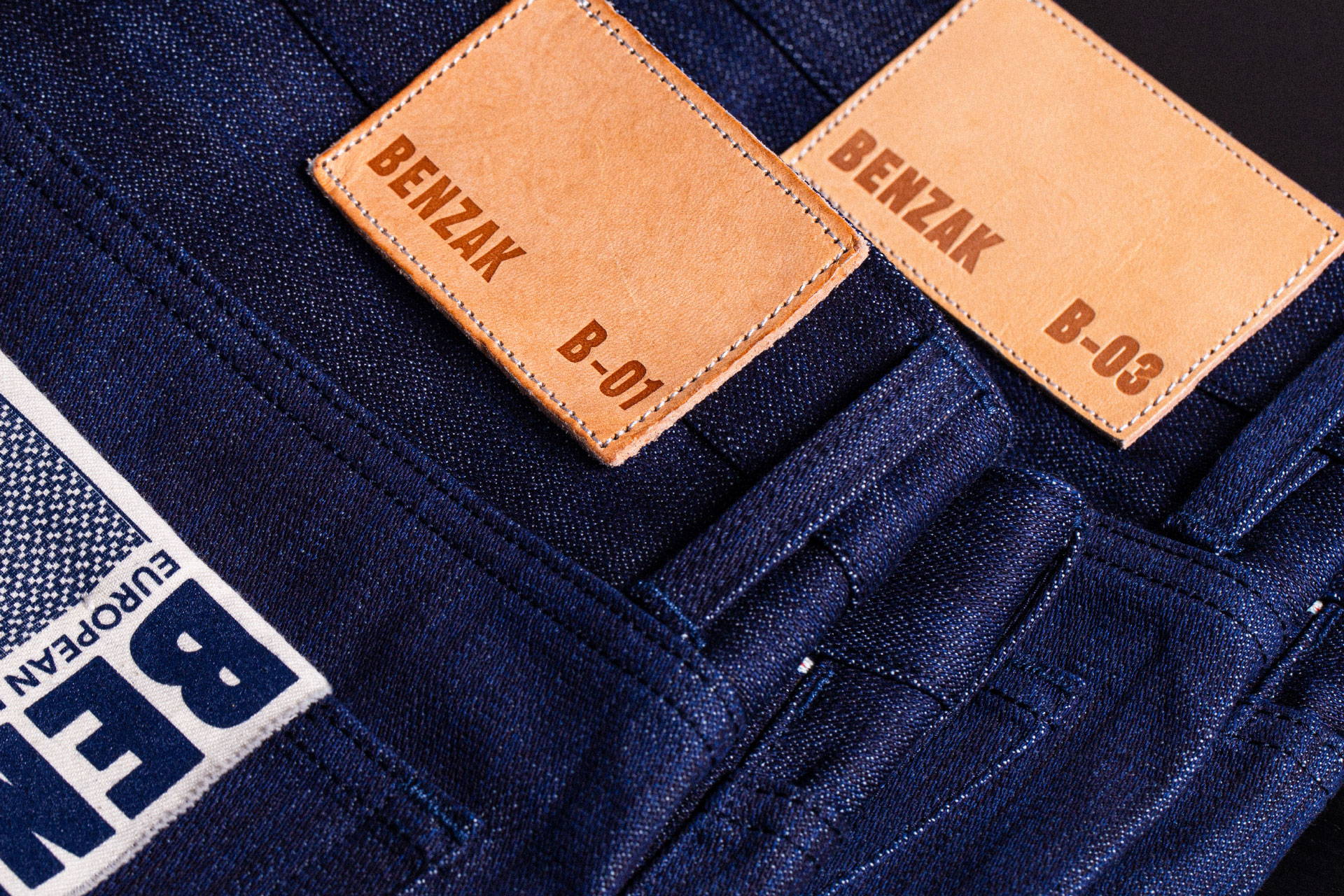 Both B-01 and B-03 feature the same details as you can expect from our jeans, including a small-width selvedge, indigo-dyed bull embroidery, a natural tan leather patch and an overall clean construction, to name a few. Both fits sport a smaller hem opening; the difference between both cuts is the top block though. B-01 SLIM is considered an overall slim fitting silhouette with a mid rise, while the B-03 TAPERED has a bit more room in the upper legs and a slightly dropped crotch for a spacious look.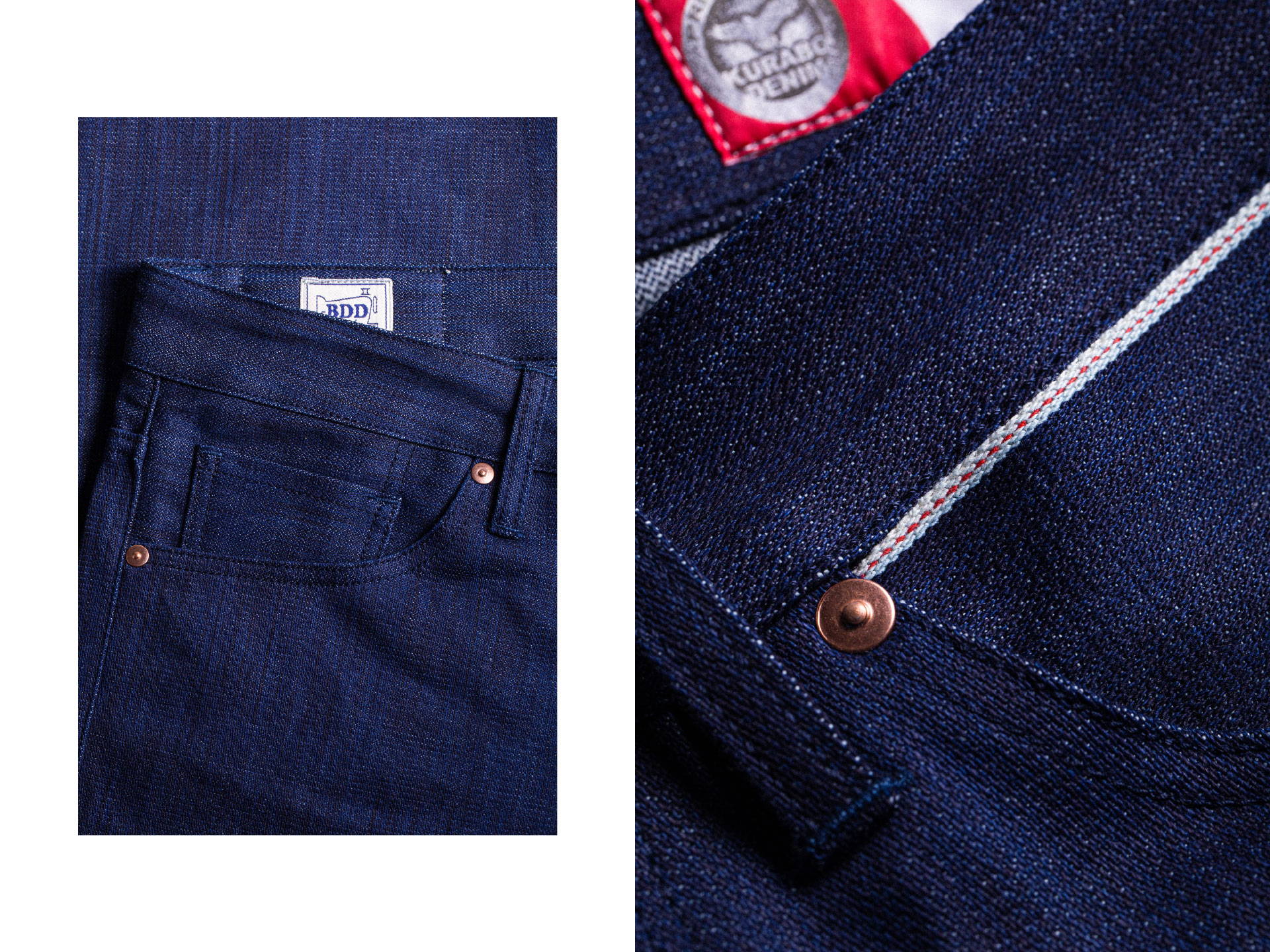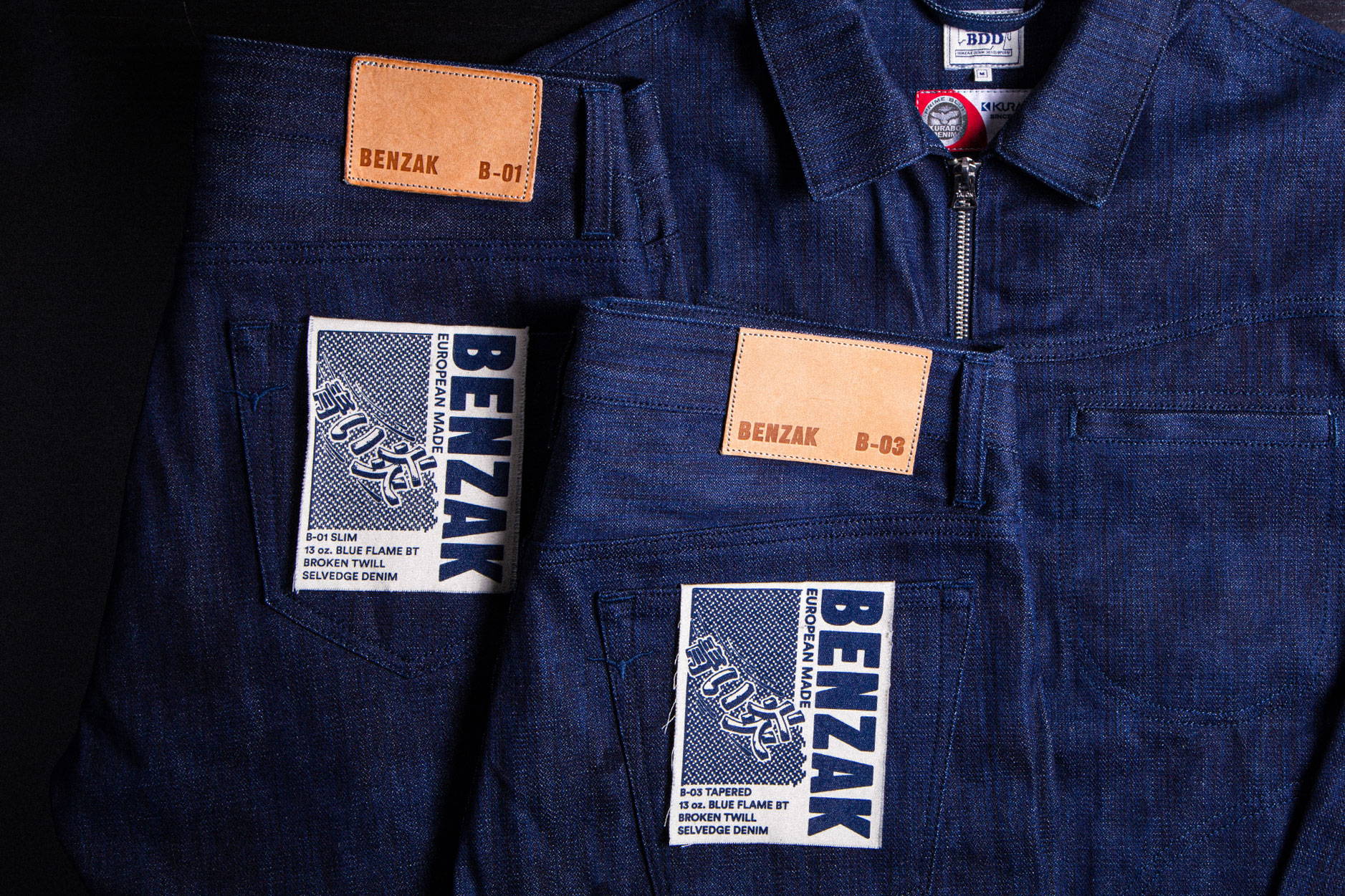 You may know the BDJ-03 LINED ZIP JACKET from the previous Winter season, where we'd first introduced this cut in the duck brown selvedge canvas fabric. You may call it a hybrid between a denim and biker jacket, with a nod to the classic Harrington style. It's been lined with our 4 oz. blue & grey check flannel for a comfy touch and is built to be your perfect companion in both Spring and Autumn weather, when layering can be a necessity.