The BWS-01 WORK SHIRT is our take on a classic workwear style shirt with a hint of military aesthetics. The work shirt is a regular cut with iconic detailing. The silhouette's shorter body promotes a casual, relaxed look, and is designed to be worn untucked. The BWS-01 is constructed with heavy-duty stitching, two front chest flap pockets, and features our longhorn bull yoke.

We have restocked the 6.5 oz. vintage blue denim version of the shirt, and we're also introducing a brand-new option for the AW22 collection: 8 oz. tinted denim.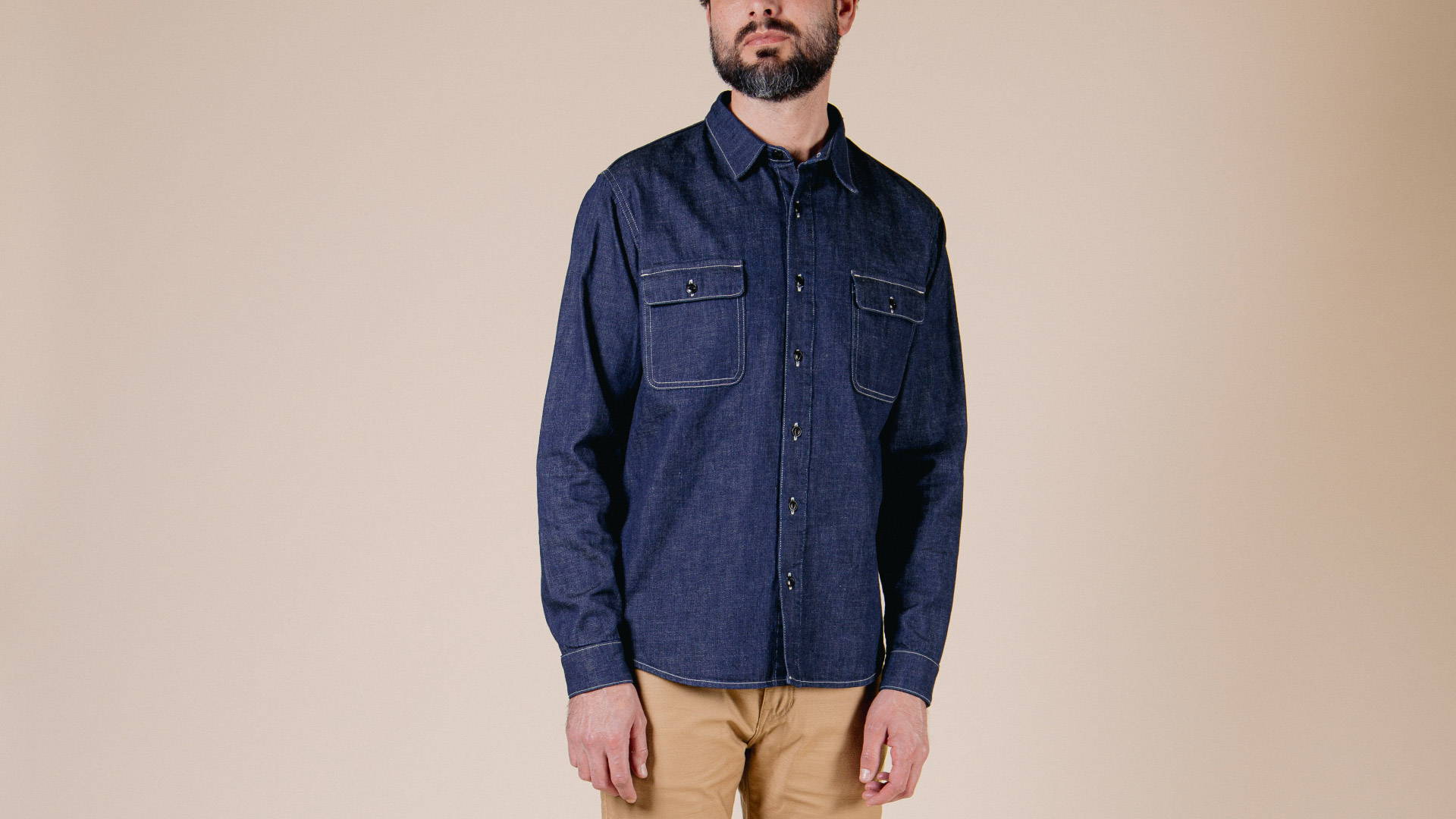 8 oz. tinted denim

You might recognize this fabric from our BDS-02 ONE POCKET SHIRT, which was released previous season. Now, for AW22, we are using this fabric for our classic BWS-01 WORK SHIRT. The main difference between both shirts are the thread colours; while we'd opted for a tonal look for the contemporary button-down shirt, the work shirt features a traditional off white work wear thread colour. The 8 oz. tinted denim is inspired by vintage US military denim fabrics and gets it dark tone from the tinted weft yarns. We're now using this light-weight denim exclusively for shirting. It's soft yet durable and suitable for both work and leisure. Woven by Collect Mills in Japan.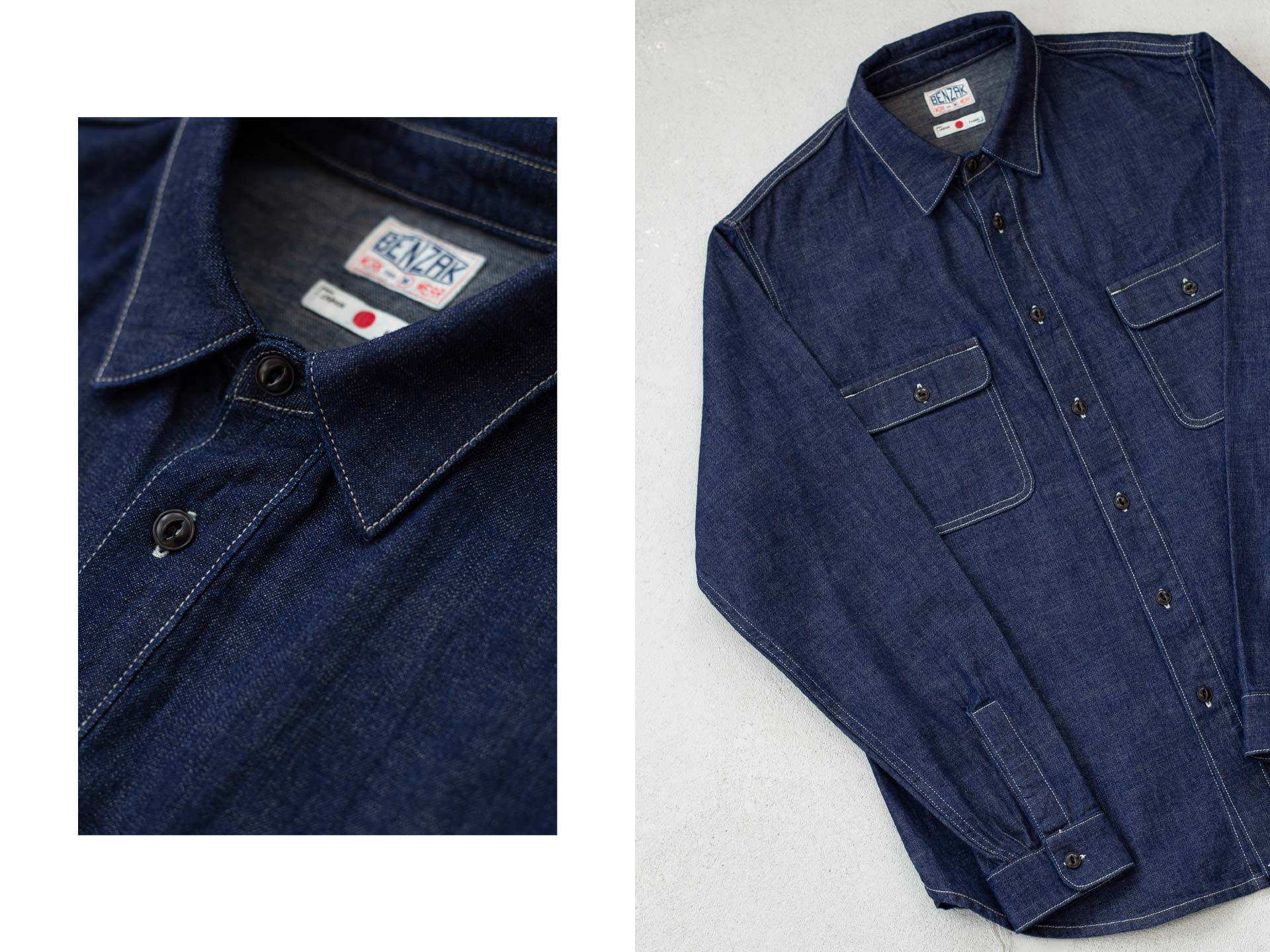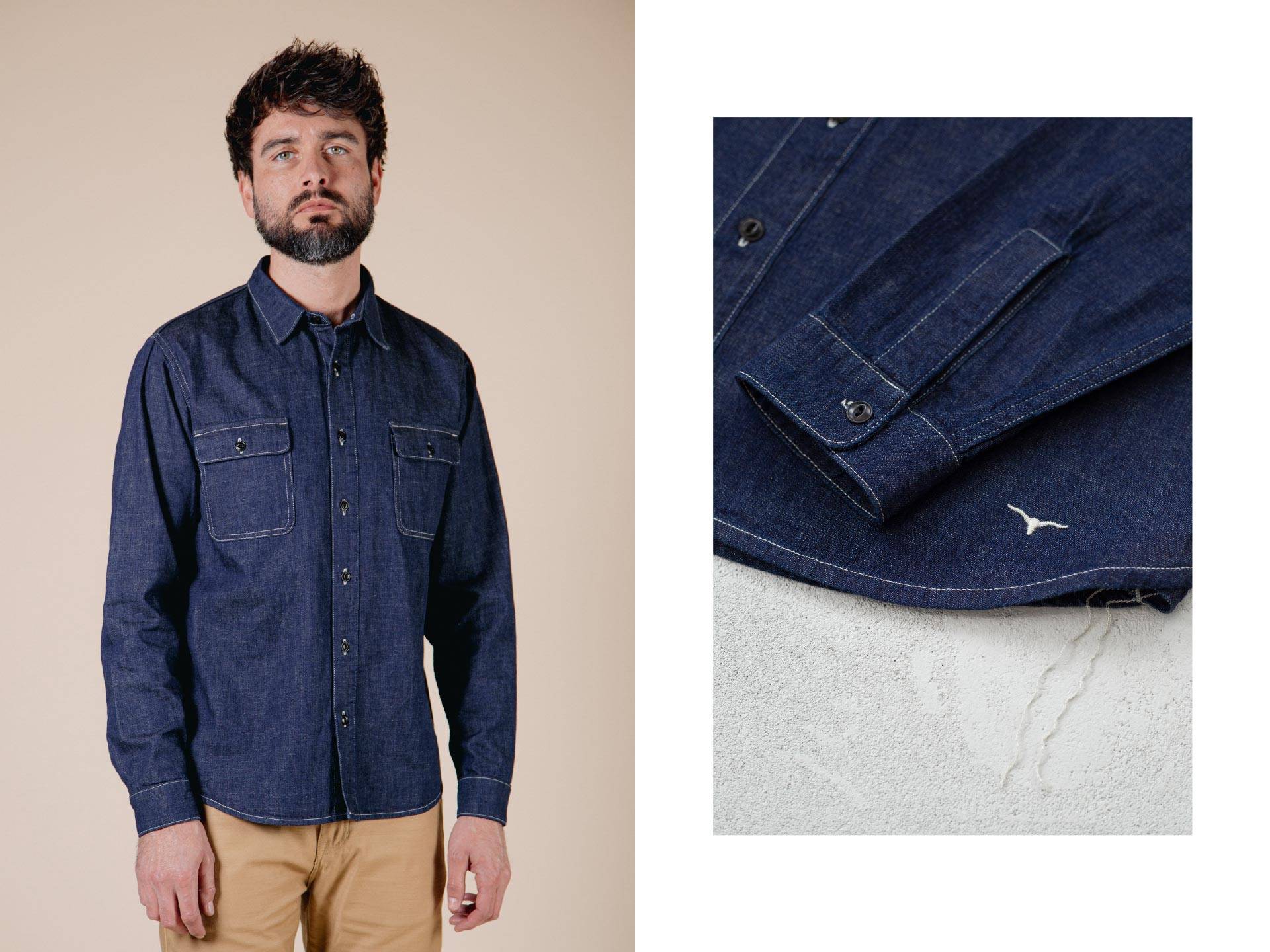 6.5 oz. vintage blue denim

This vintage inspired fabric is used for shirting and stands out due to its old-school, bright blue colour. The weight makes this fabric suitable for every season. Just like the 8 oz. tinted denim, this fabric is woven by Collect Mills in Kojima, Japan. Both shirt styles are factory-rinsed, eliminating any possible shrinkage and making the fabric soft and comfy from the first wear day.