The final drop of our AW20 collection has arrived, and we've saved one of the best for last. Introducing yet another new fabric to our collection: the 9 oz. duck brown selvedge canvas. This fabric will be available in two styles: the brand new BDJ-03 LINED ZIP JACKET and the BC-02 RELAXED CHINO. These duck brown garments are perfect companions for your indigo blues, and a great addition to any wardrobe.

9 oz. duck brown selvedge canvas
Duck canvas is characterised by its tight weave and durability. It's woven with two yarns together in the warp and a single yarn in the weft. The word derives from the Dutch word 'doek' (cloth) and has a history even older than the blue jeans we are so familiar with. Our 9 oz. duck brown selvedge canvas might be lighter in weight, but its strength and durability shouldn't be underestimated. The fabric is woven by our long-standing partner Collect Mills in Japan.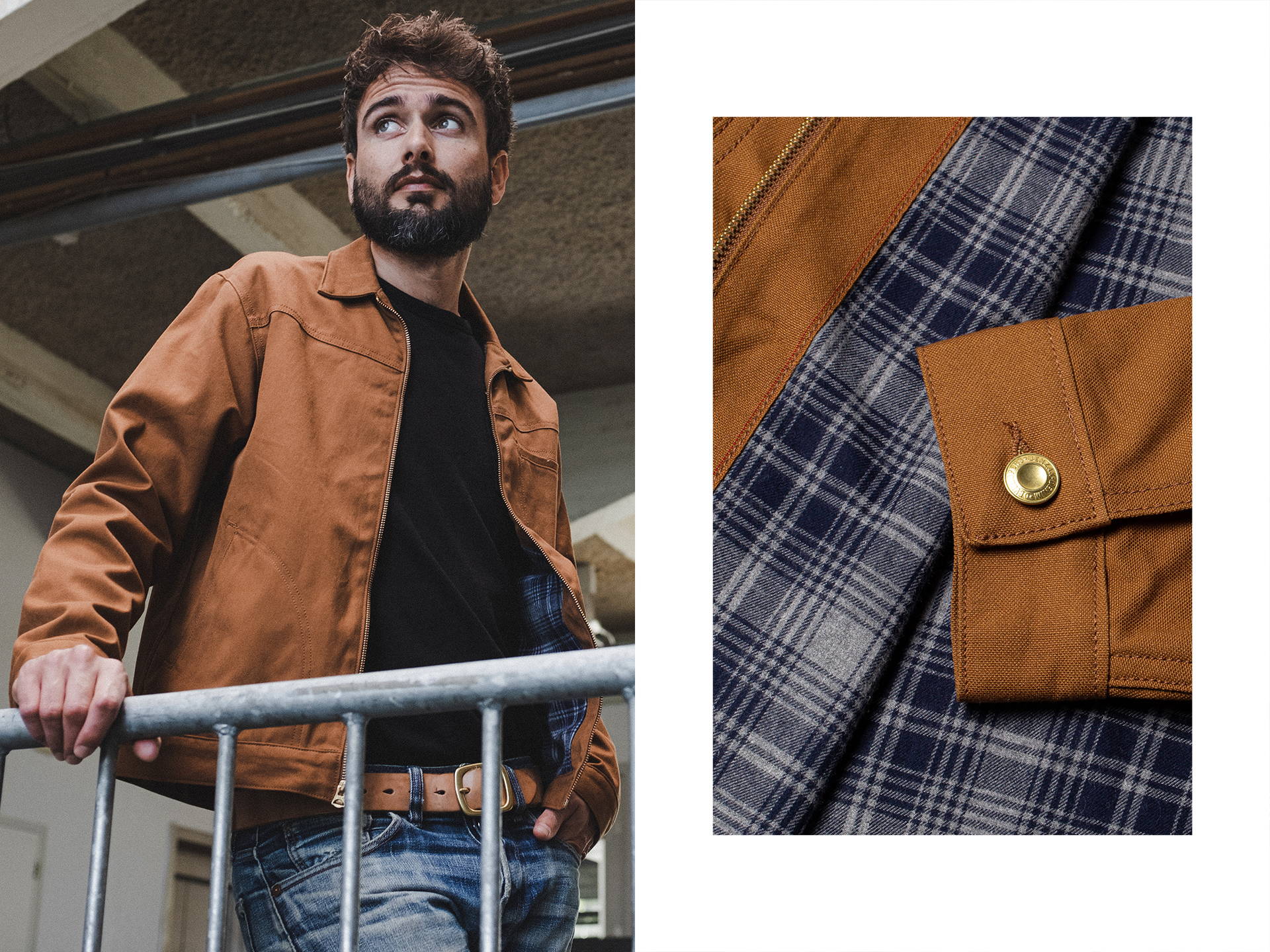 BDJ-03 LINED ZIP JACKET
The BDJ-03 LINED ZIP JACKET takes different elements from various denim jackets and the distinctive Harrington style. Its build is slim, it has clean aesthetics and a handful of signature-BENZAK detailing. The jacket features two hand warmer pockets, one chest pocket and a centre front zipper. It's fully lined with our comfy blue & grey check flannel, which is also available as a work shirt. It's gives the jacket more warmth as well as a nice contrast to the brown exterior. Due to this lining, the jacket can be used as a perfect layering piece.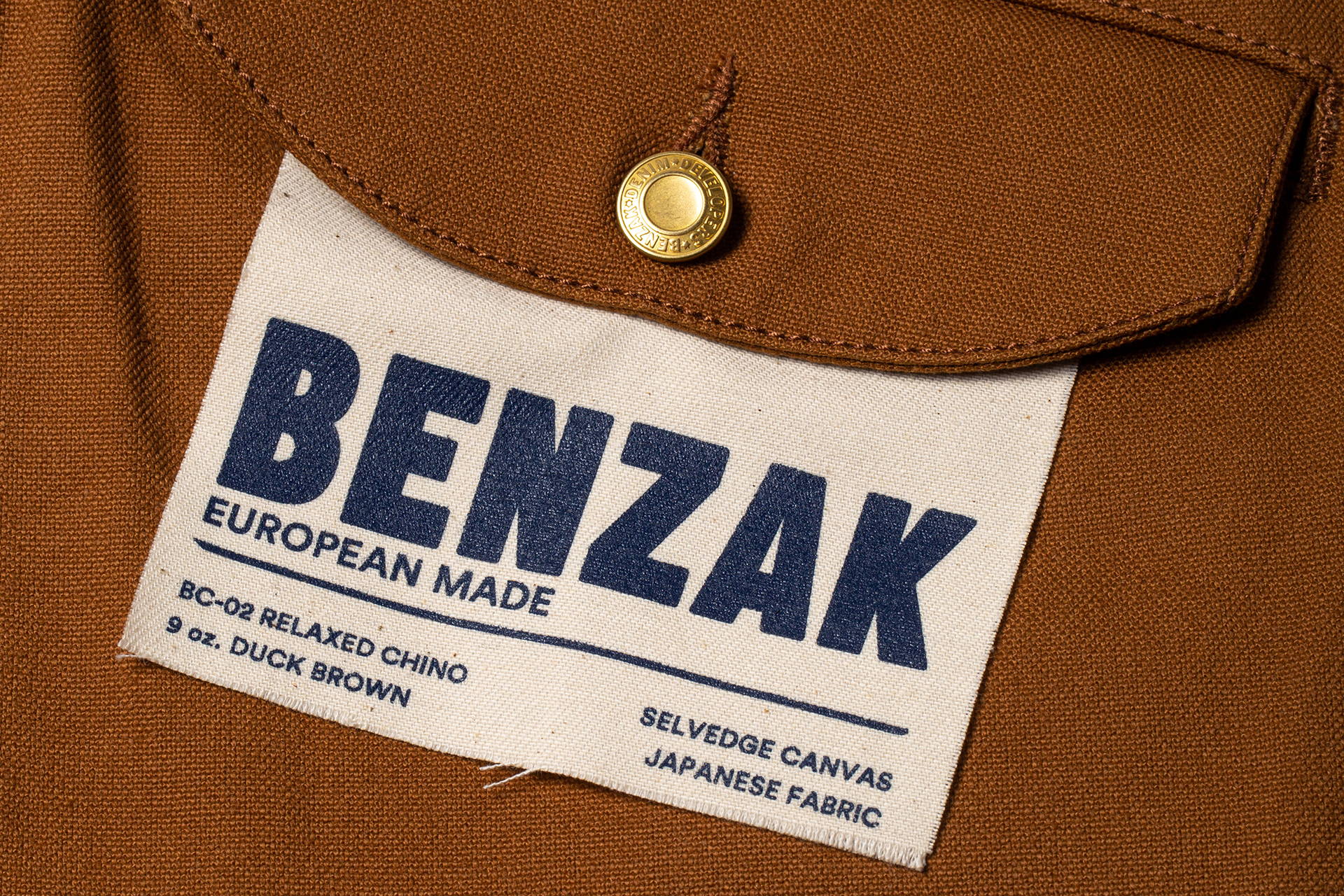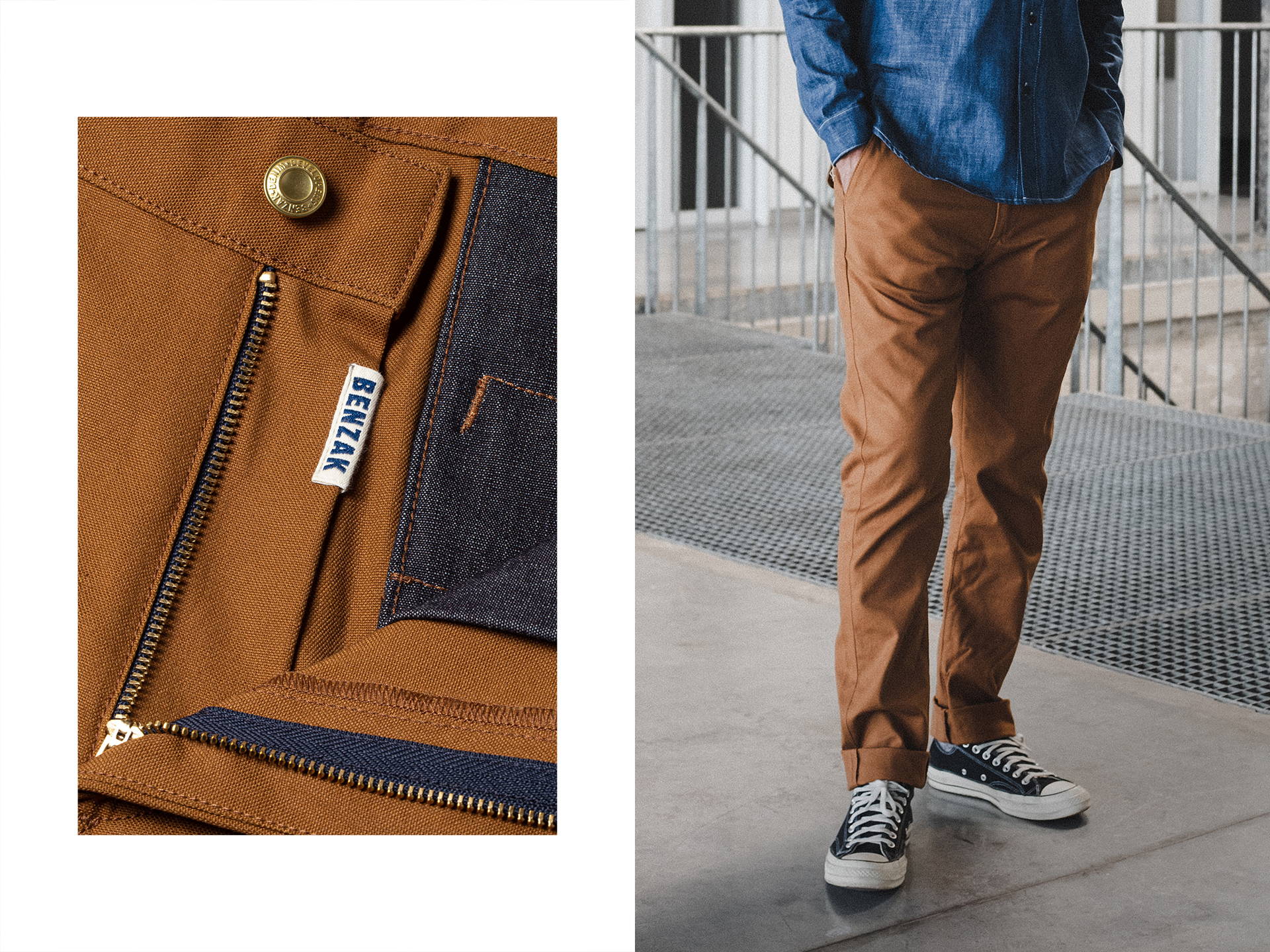 BC-02 RELAXED CHINO
The BC-02 RELAXED CHINO is a loose-fitting silhouette designed for a free-and-easy style. Although it's relaxed and has a fair amount of room in the top block, it still remains a sophisticated regular fit. The slight taper from the knee down assists the BC-02 holding its profile, and the loose-fitting cut combined with the shaped waistband guarantees extra comfort from your first wear. The quality of the cut alone gives you confidence that your chinos will maintain their consistent shape wear after wear. The attention to detail continues on the inside with 8 oz. Kojima chambray lined pockets, also available in a work shirt and bomber jacket. The relaxed contemporary approach of the BC-02 RELAXED CHINO is a nod towards a timeless streetwear-inspired style.