Slow down at Public Space
In conversation with David Gillies and Joey Norman
---
We recently sat down with David and Joey of Public Space, a spacious café in Amsterdam Noord just across the water, in one of Amsterdam's up-and-coming area's for creatives and innovators. David and Joey are both food-heads and coffee addicts, as well as embracing their own style. They are conscious of who they are and how they are perceived, and they are also well into their raw denim. David and Joey are no strangers to the world of hard craft and high-quality goods. They are all about the longevity of what they do and what they wear.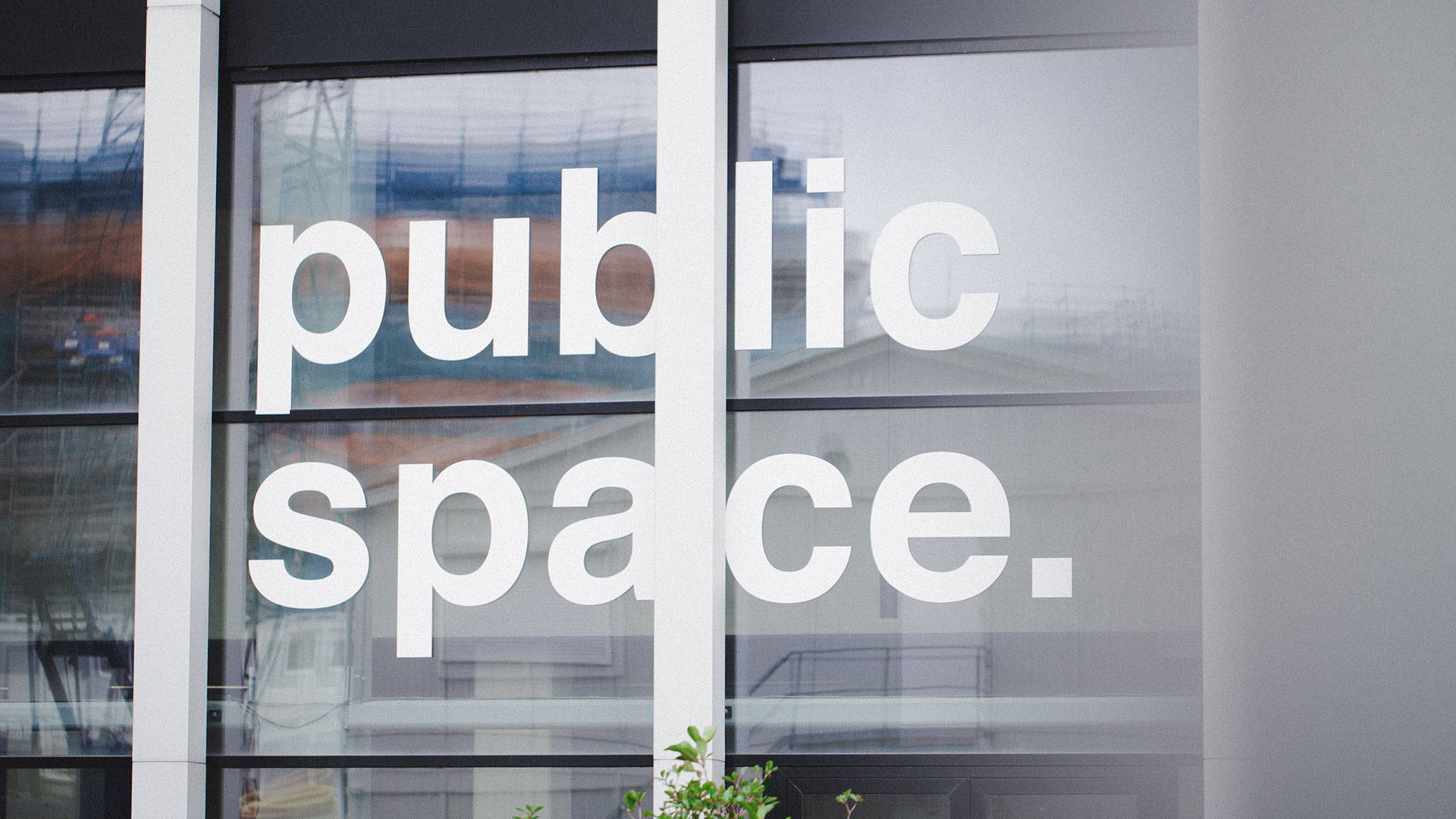 You have been on a journey of your own the past two years. How did
Public Space

start

?
D: Public Space started with a bunch of mates who wanted to create something. We all worked and still do work in different fields, but we wanted to see how we could do our work together in a sort of creative community. That thought process is still a work in progress, but Public Space was the first step for us. Public Space for us is like the heartbeat of how we stay connected to our community, to its people and its culture and the happenings that are taking place around us. We figured if we could try to make this space where we conceptually grapple with what hospitality is, not just its function but also its form and its meaning, then maybe we can create something not only for us, but everyone.
J: It was all very conceptual. Probably too conceptual and one day we found ourselves in talks about the space we now know as Public Space. Looking back, we were so in over our heads- but it's always been like that for us, and our friendship and creativity has always come together best under those pressures. So, we pushed on and tried to do the best job we could together with what we had at the moment, and we hope to continue growing and changing with our team and our environment. It's a huge journey, kind of like fading denim. It's not as easy as you think.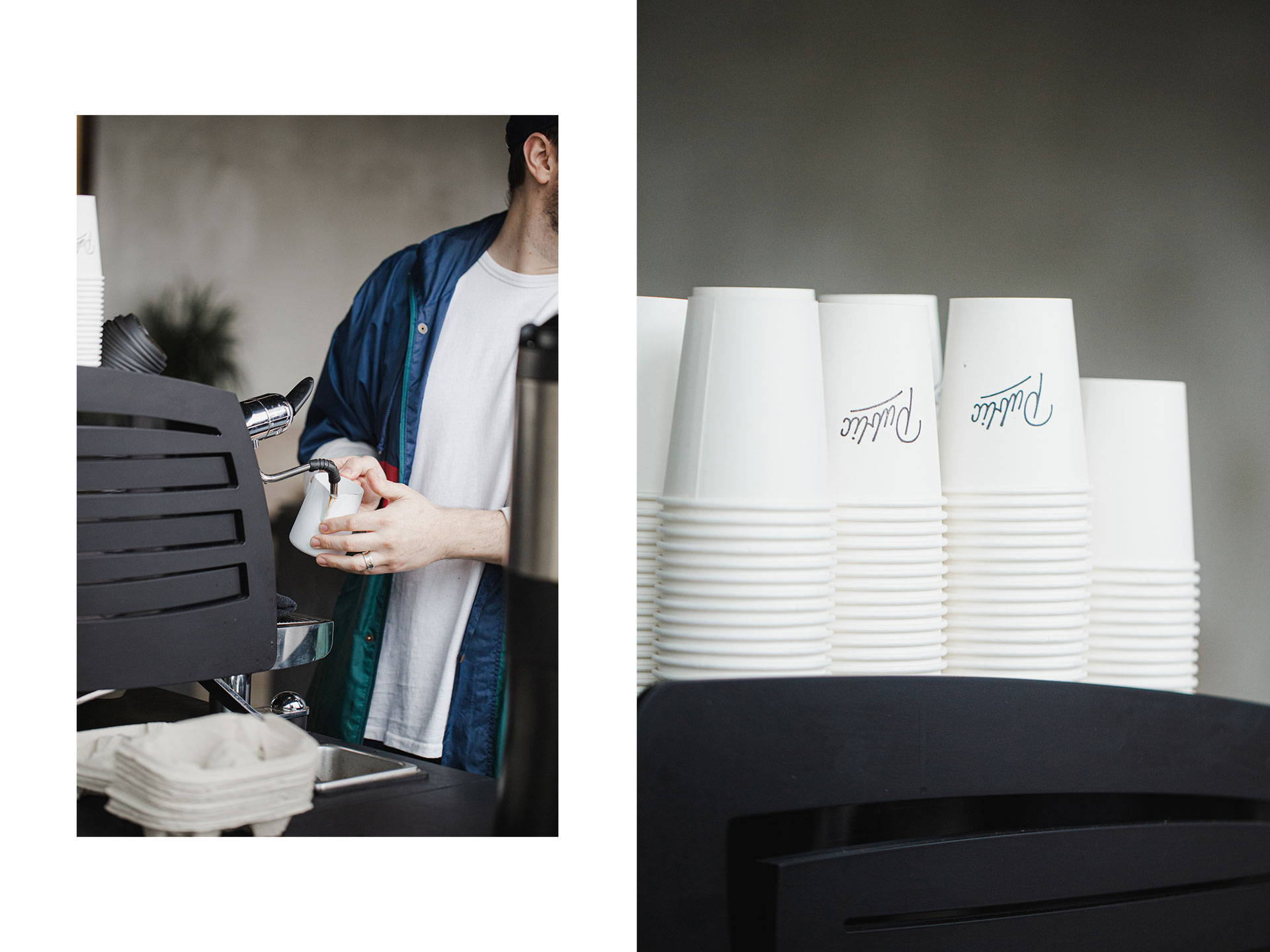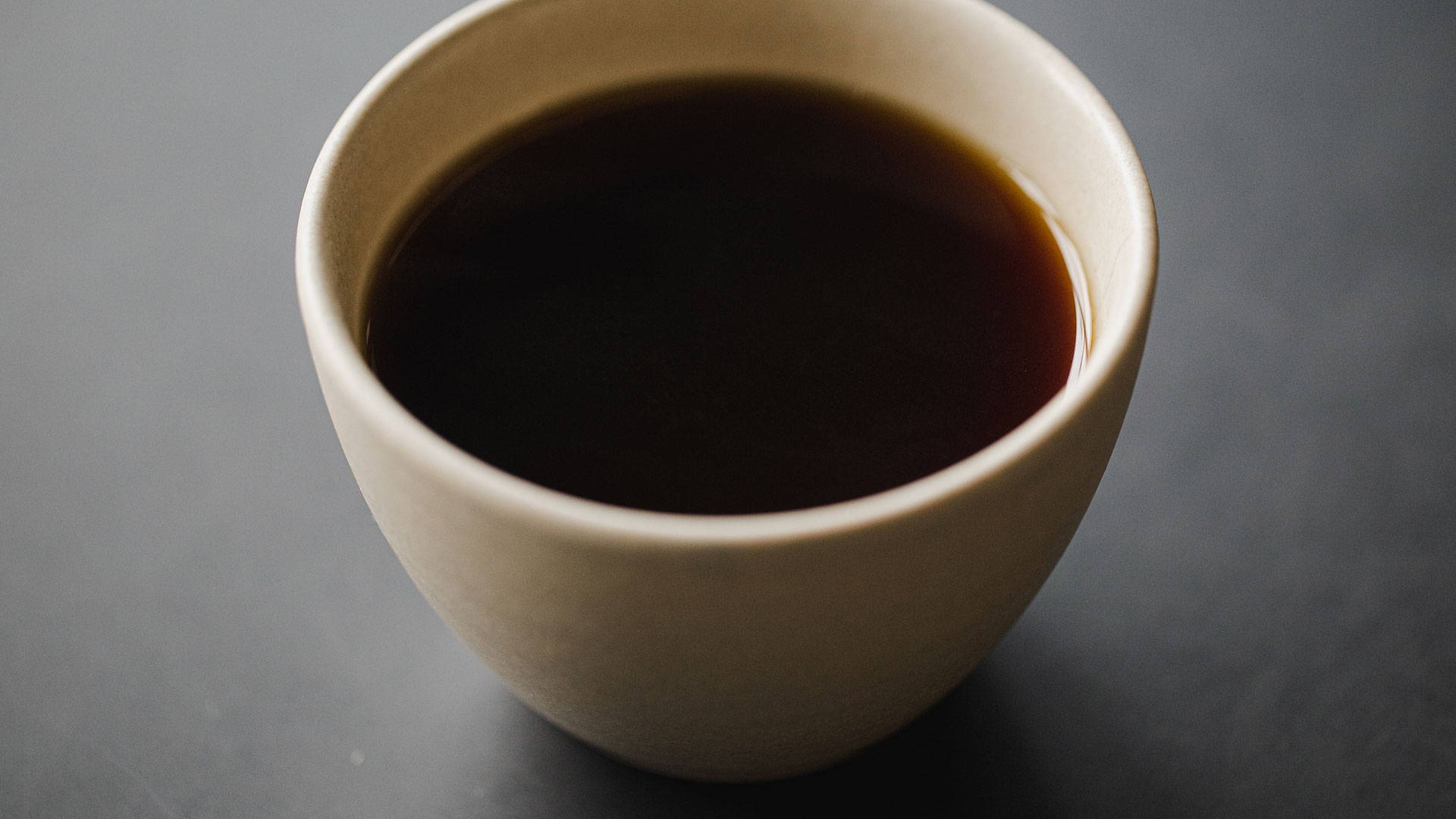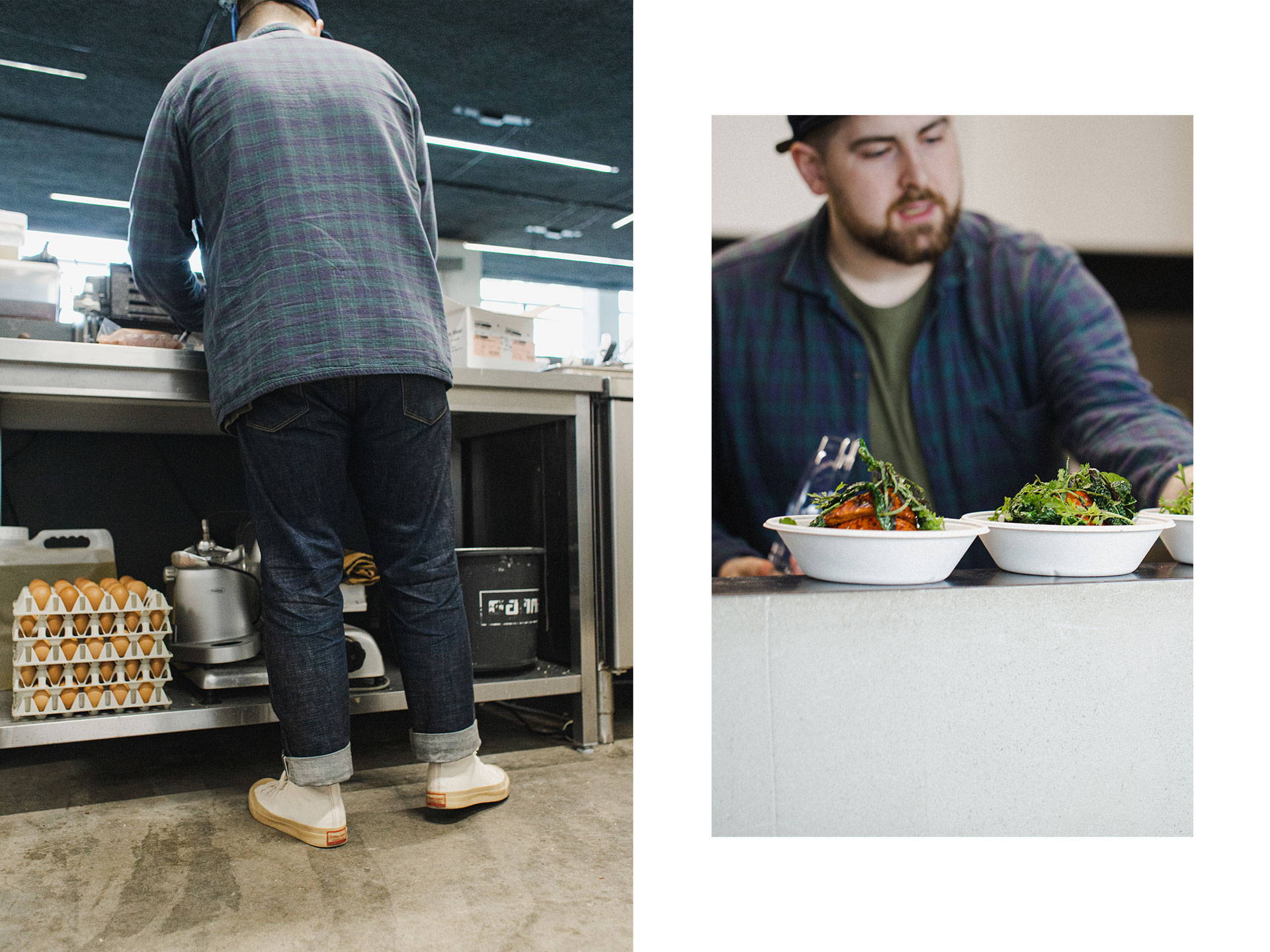 There is a lot going on within these four walls: you've got a restaurant, bakery, and specialty coffee bar, we also know you're running a catering business and operating a content studio here. What roles do you guys play within all of this?
J: It's all going on here. We are just trying to drive revenue in the most creative and commercial way possible during the pandemic. Why sit still, when you can push forward.
D: I'm one of the owners, and I've recently just finished a two-year stint in the kitchen as the stand-in head chef. I've never cheffed before, so after our last chef departed I took on the role for some reason or another and just became a chef overnight. Cheffing at Public Space all of a sudden feels like a blur. Someone had to do it. We now have two trained chefs in the kitchen, and I am free to work on the Public brand. Public Space is a place of hospitality. Whatever you need, we try to provide it. If it's something functional like a quick stop and go, or a place to work we got you. If you are looking to create a moment and spend some time with friends or appreciate great coffee, pastries or food we got you. It's now my time to amplify this from both a physical and digital perspective, of course, all in-line with the global situation. Joey essentially heads up all thing's coffee at Public Space.
J: Anything that happens on the floor, around the coffee bar and anything to do with those tasty beverages, I'm in charge off. I curate the selection of coffee that we get in each month. This is for both at the café for our patrons and for our retail selection that can be purchased online. And other than the actually tasting of the coffee, I really get stuck into the research and development side of things. I mean, I might have had a little bit too much coffee this morning so I'm on a caffeine high now! But all in all, it's the journey of discovery. I guess kind of like personal style.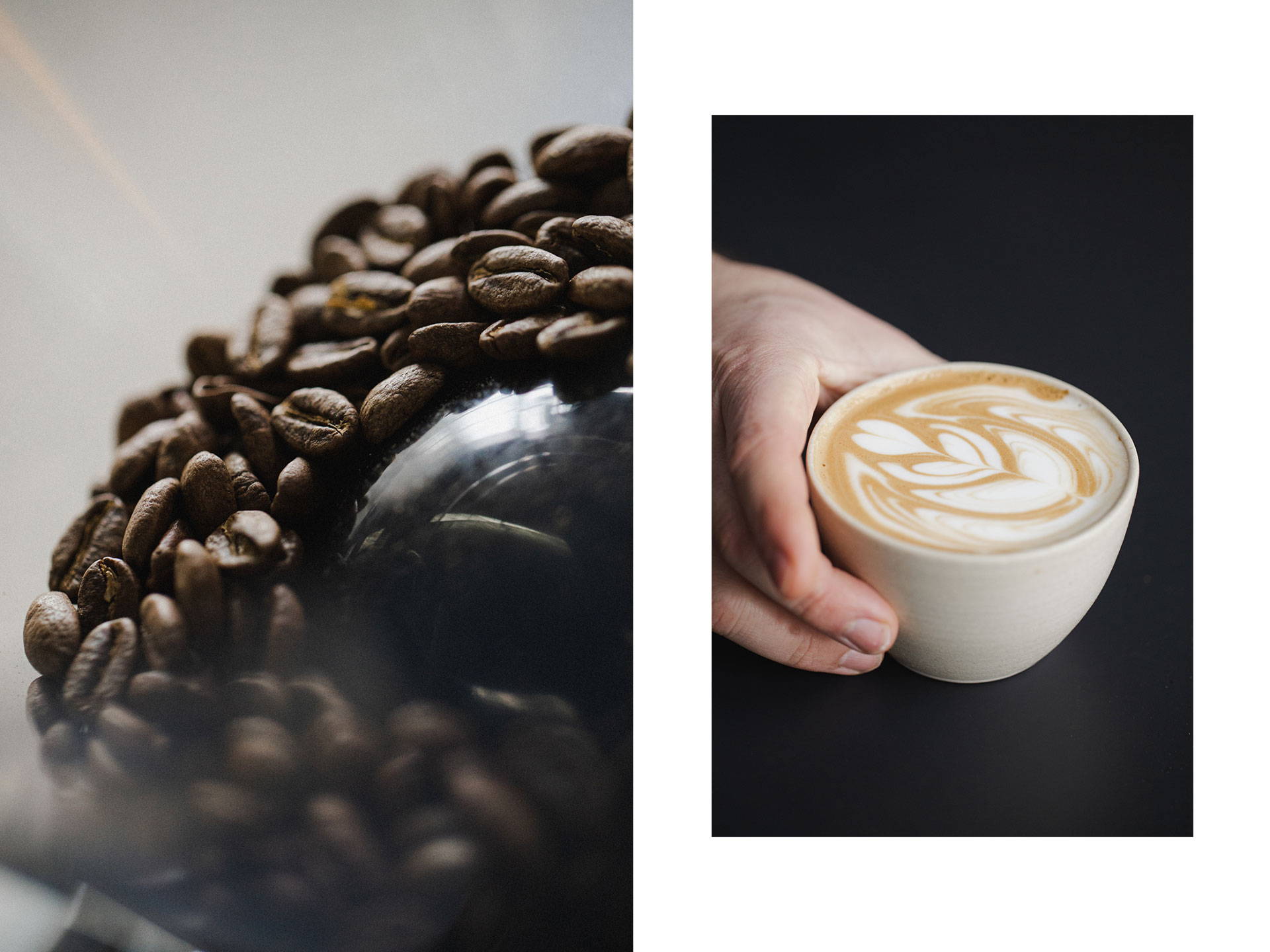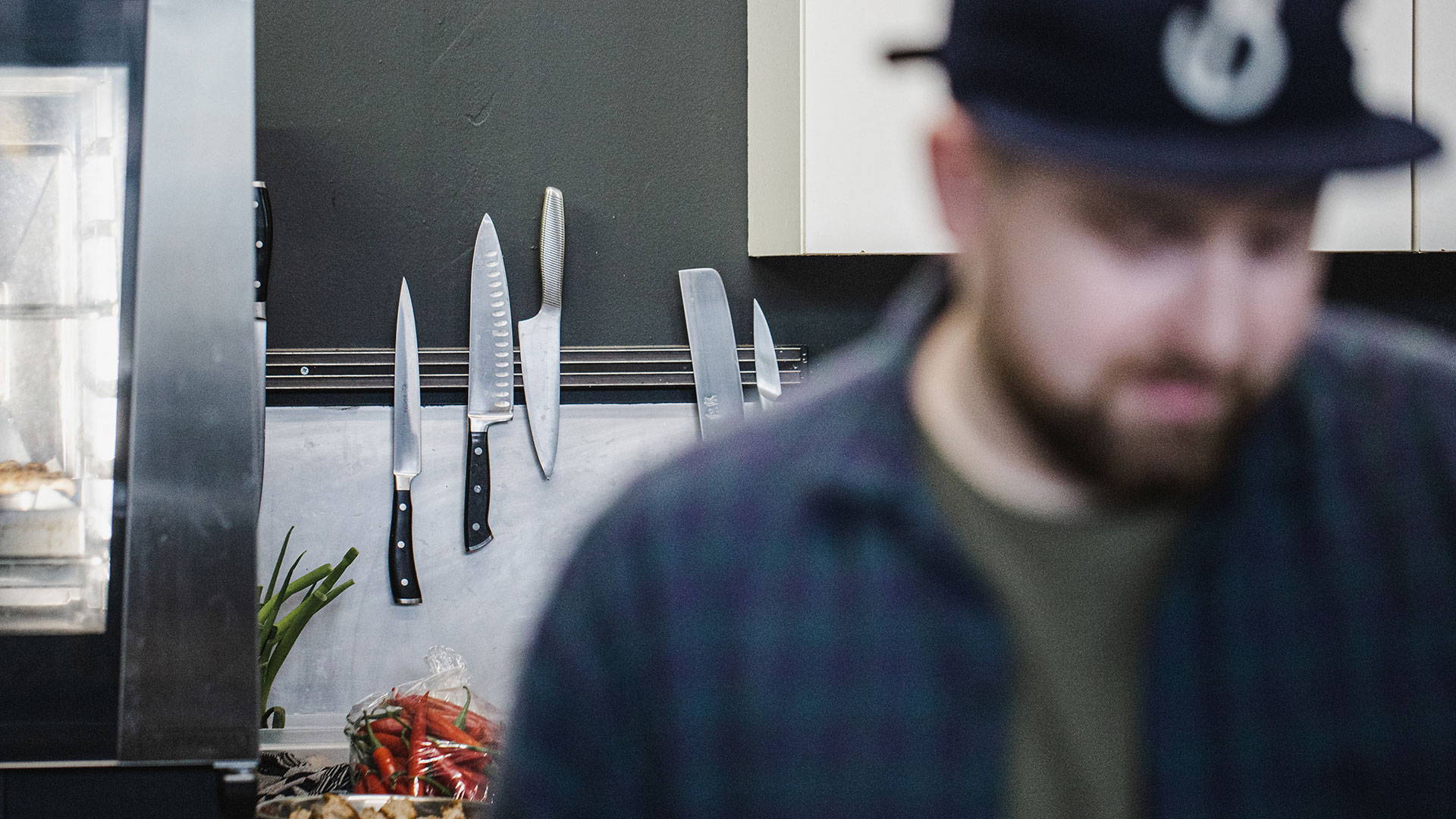 How are you coping with the current global situation?
D: We're all good… as good as can be when there is a global pandemic in play, your city is locked down and you're trying to run a business in the hospitality industry, namely a café that has a high focus on the 'in real life' experience.
J: We've had to go through a lot of changes, and very quickly. It's been a god send to have the team around us that we do. We've got a creative team, two great writers, an insane kitchen team, and of course the bakery.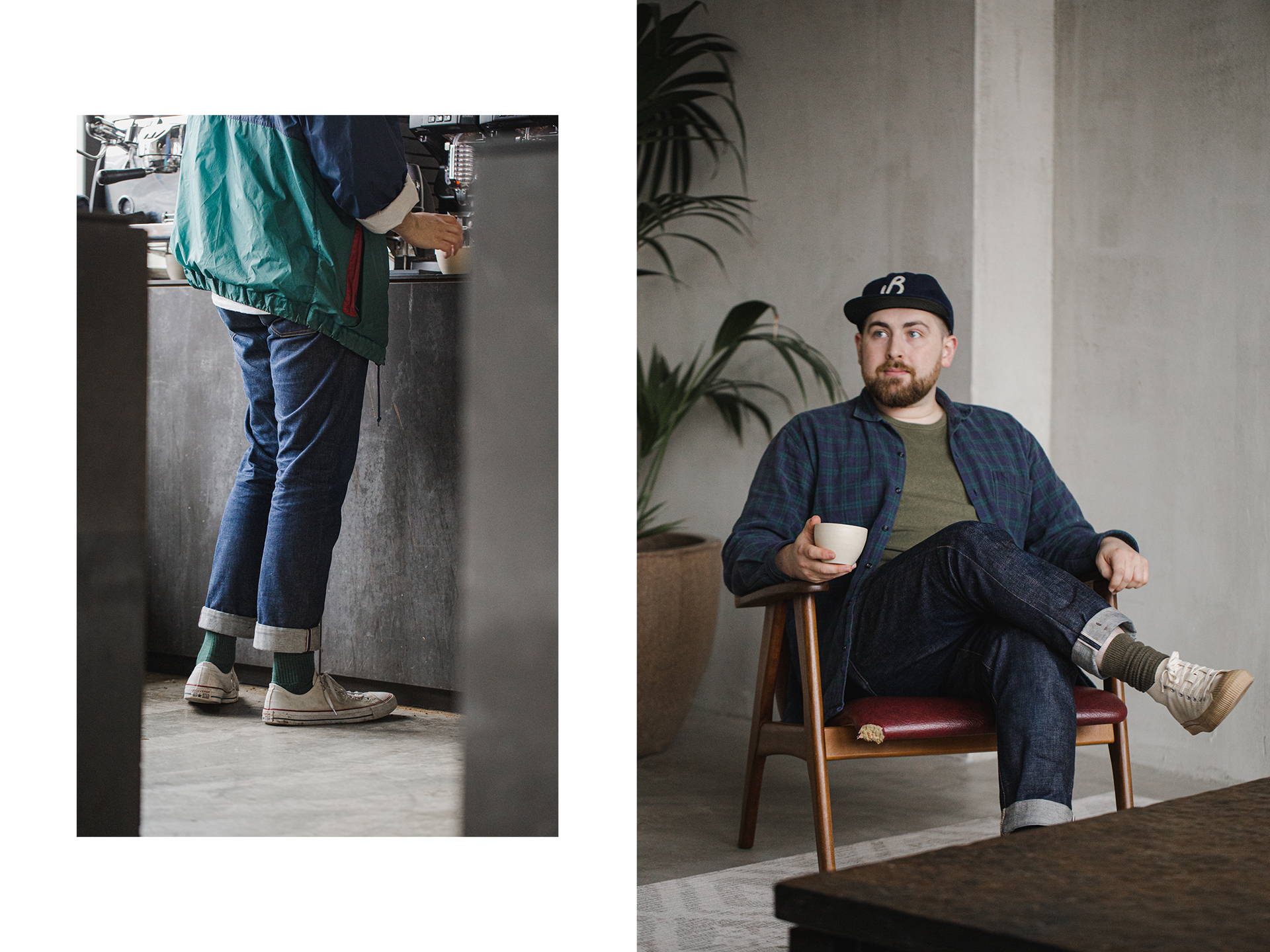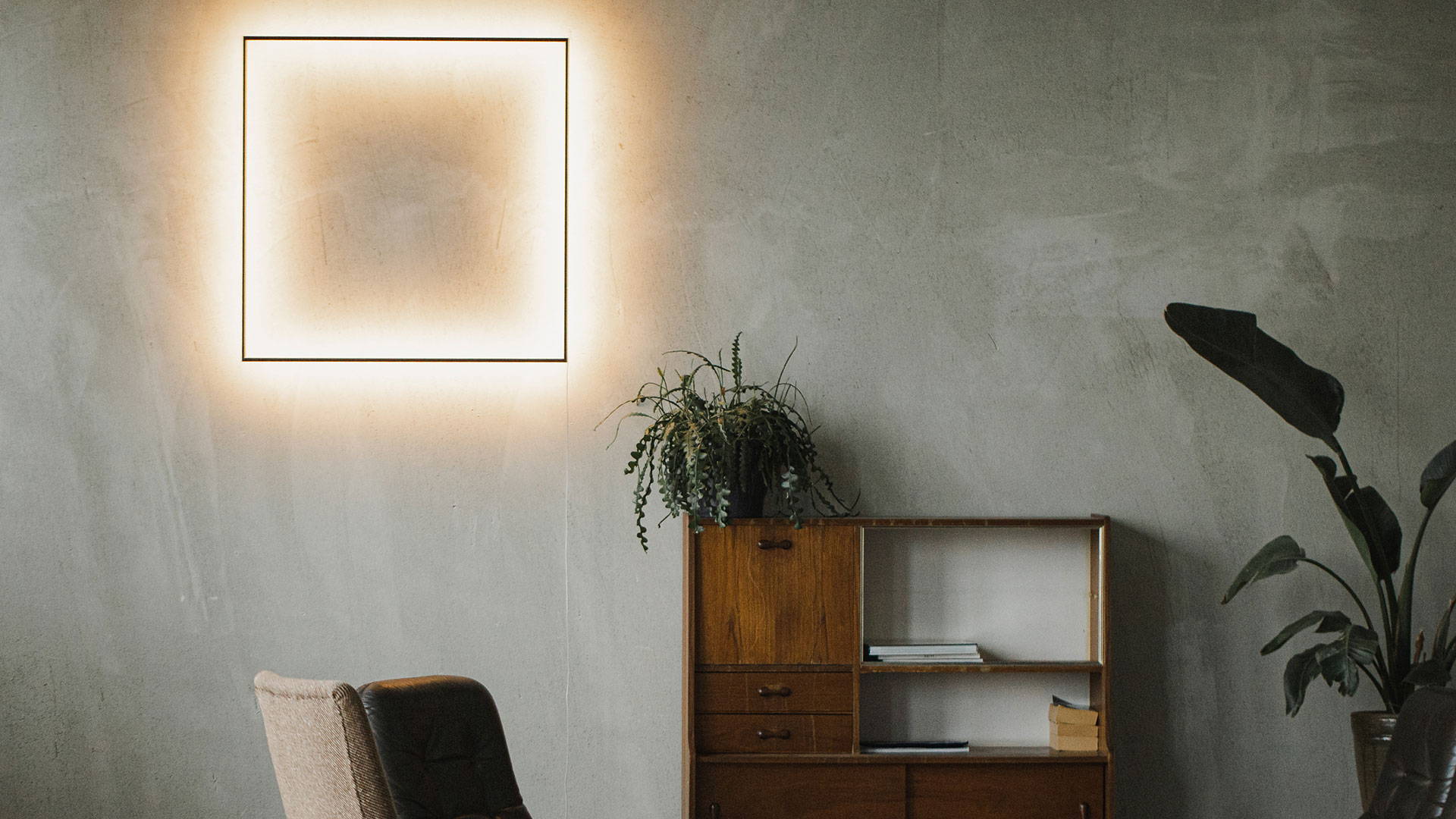 The café is looking amazing these days and it is definitely clear that style is something that takes a leading role in what you guys do here. Especially from an interior and utensils standpoint, and of course your own line of ceramics.
D: For sure, the interior is important. It's not over the top or anything. There is a good blend of homeliness and conceptual space. We've developed a line of bespoke ceramic cups that embody the essence of the Public brand. The cup is beautifully crafted and full of nuances that evoke a multi-sensory experience. The Sahara cup is a product of hard-craft, and it's the first addition to our Slow Down Essentials collection. It's been a labour of love and we are stoked with how they turned out.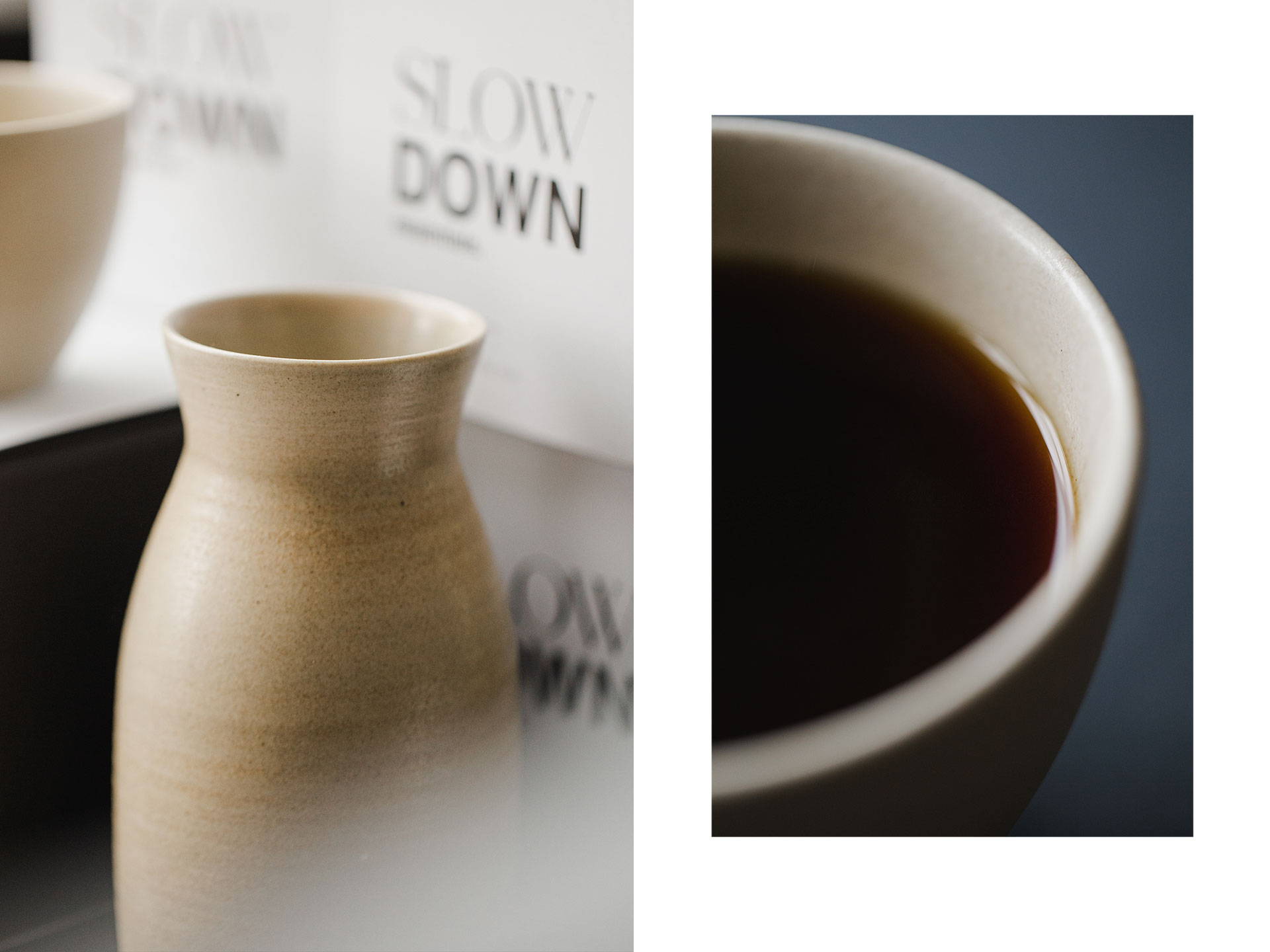 Style comes in all forms. Even just being aware of what makes you feel comfortable is a contribution to a sense of style. It seems you are super aware of that. Can you describe how style plays into your everyday life?
J: I work behind a bar all day every day. I have to be comfortable and I need my clothes to last pretty much forever. My lifestyle requires longevity and hard-wearing product. I don't shop too often so I appreciate how my clothes evolve and become a part of my personal brand.
D: I just like it loose around the things. A more relaxed fit is how I feel comfortable in my own style too. I'm a firm believer in how my denim plays a role within my hectic lifestyle. From the kitchen, to the floor, to the office, I know I have to be comfortable. I also understand that a pair of jeans from a brand that is purely manufacturing clothes won't do the job. I have a love for my style and what I wear. My BENZAK's are important to me and how I go about my day to day. Washing is a no-go. You guys know that. It's firstly more eco-friendly to not wash and I'm also into the fading elements. I think denim just looks better when it's rough and rugged. Don't we all?
J: Raw denim slots nicely into my lifestyle and follows up on my beliefs. I know that I'll own my BENZAK's for the rest of my life. I hope they get absolutely battered and I hope they have coffee stains on them that I can't get out. And there will be no washing for at least eighteen months for various reasons. The natural markings depict my own personal style story, I am aware that it's bad for the environment to wash and keep washing clothes. And, also, rough is cool. It's just about what makes me feel good and how I want to represent myself to myself, I'm not really one to care what others think.
D: Ditto. I approach style how I want to feel. I'm not influenced by what I see. I just do how I do. I won't succumb to the fast fashion lifestyle. Quality over quantity every day. I also want to organically develop my own stories. And if the stories can be locked into my clothes and be nostalgic for me, then sure, I'm sold on the pieces I choose for myself. I do come from a blue-collar background and a famously worker town. So, this might have something to do with it. I guess this is my biggest influence. The work wear style is my way of keeping in touch with my roots and contemporising my heritage.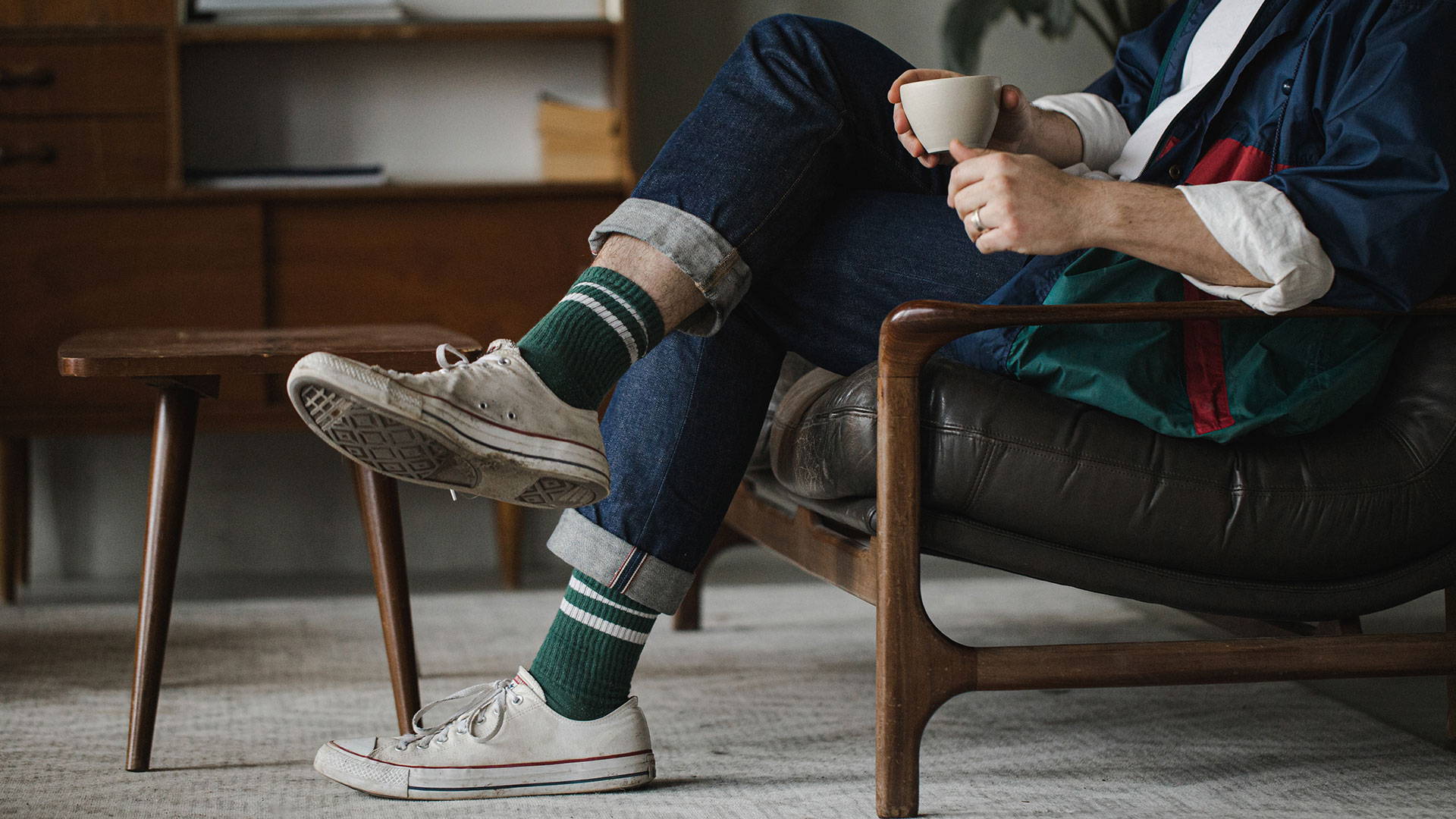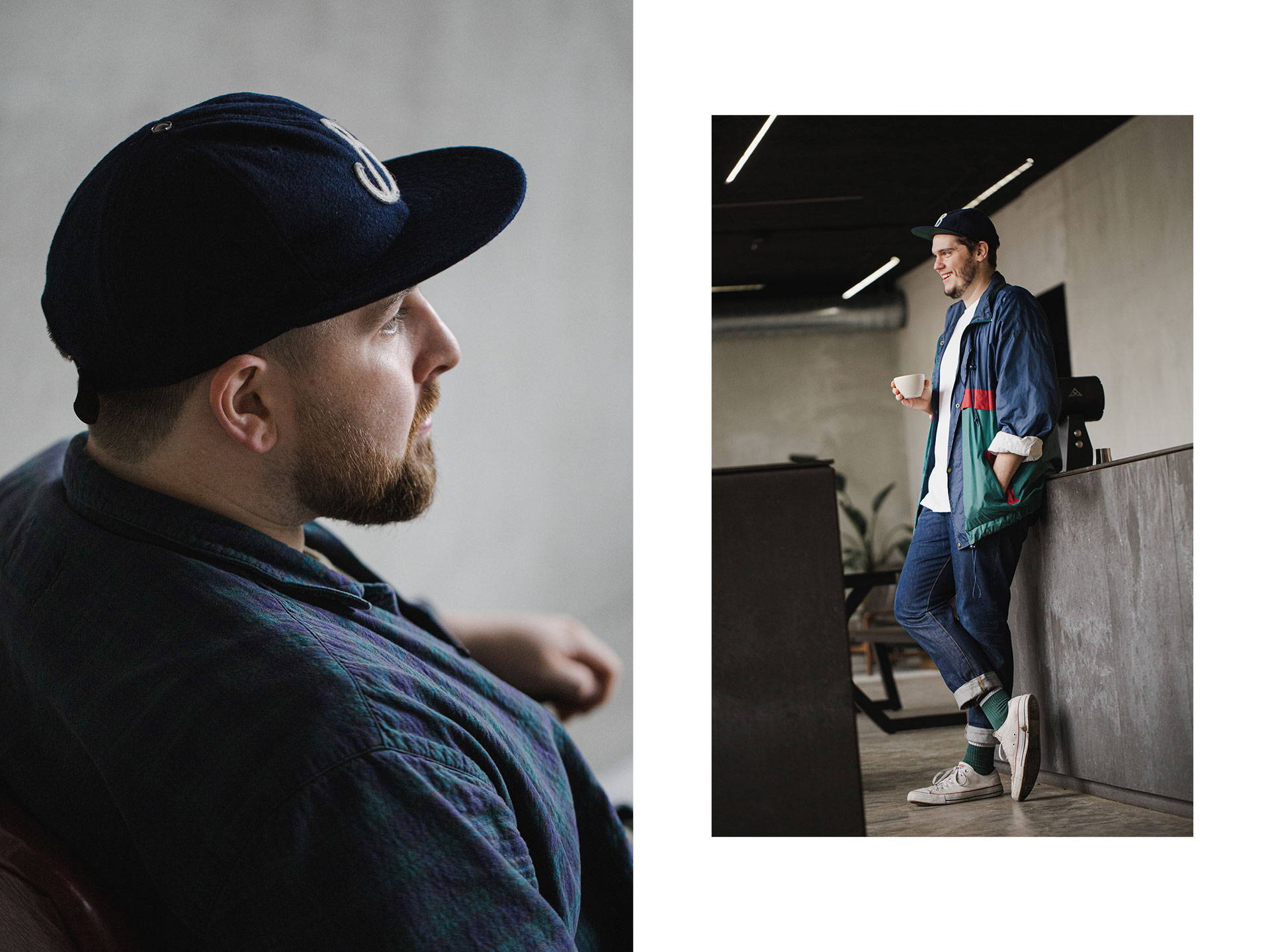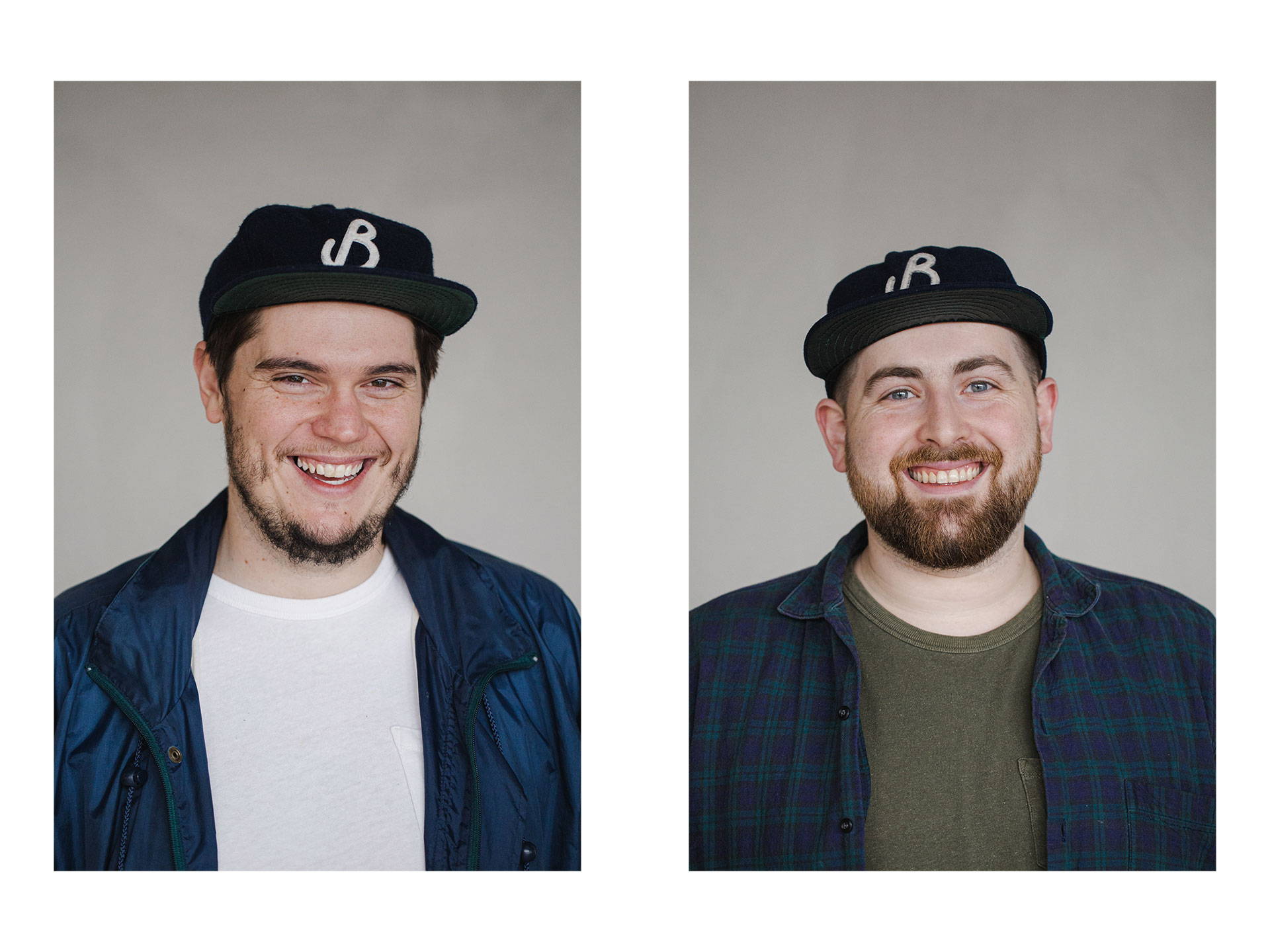 We seem to be on par with many of our brand values. Can you describe how BENZAK relates to Public Space?
D: BENZAK resonates with us because of the way we operate. The style is the style, we choose to wear the garments the way we do, but the values are the same. We source our produce from the farms that believe in the same things we do, fair trade, the best quality, no cutting corners, we curate and create the best possible product we can for the people we serve. Denim has a strong community around it, and the same goes for the café culture we subconsciously promote.
J: It's been a hard graft to get the jeans to fade, but they can only fade exponentially over time. Just as I explore the possibilities with coffee, BENZAK has allowed me to explore the possibilities with my style, all based around one garment.
Web: publicspace.amsterdam
IG: @publicspace_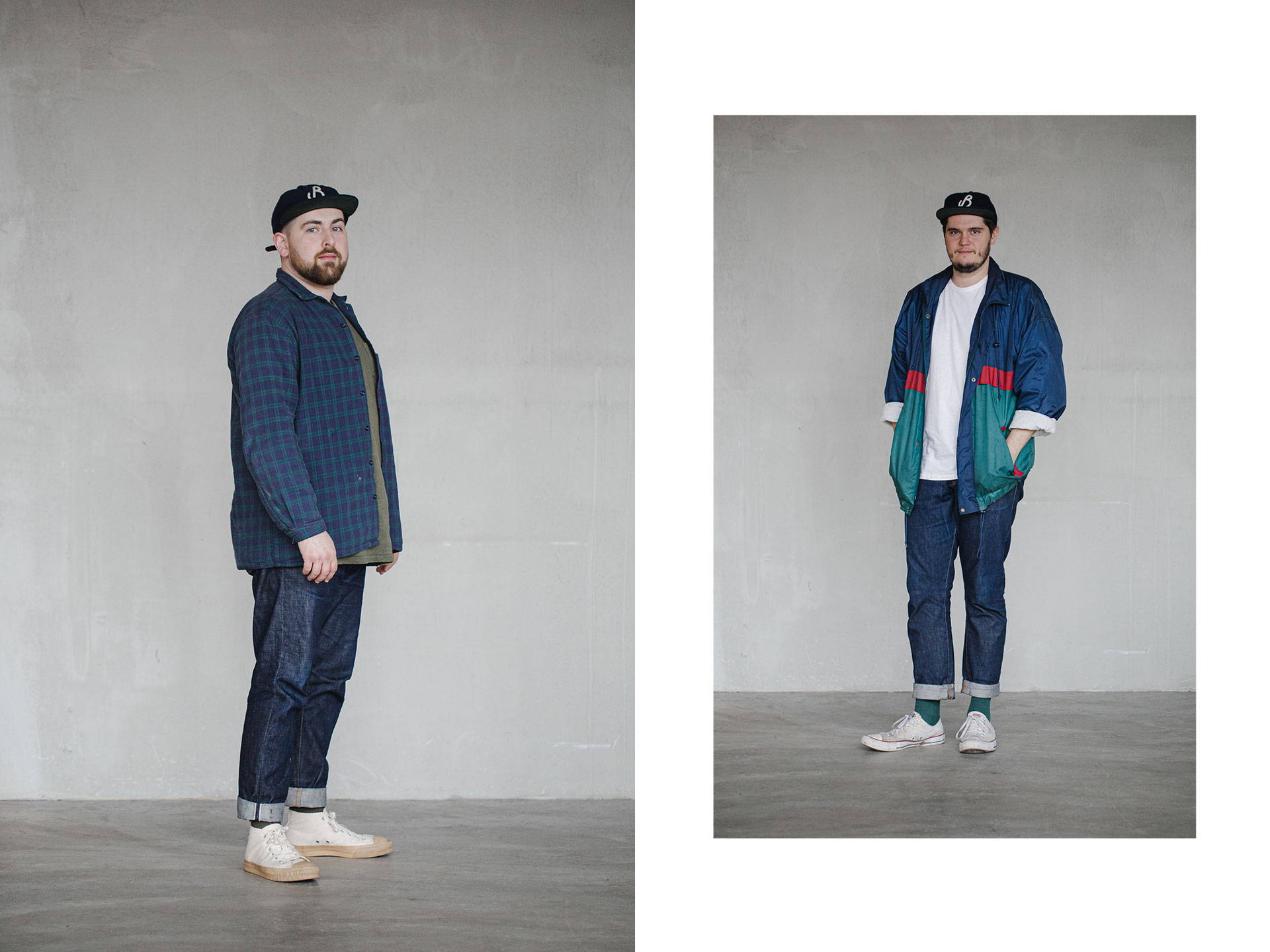 David is wearing:
B-03 TAPERED 15.5. oz. Kojima selvedge
BT-01 POCKET TEE army green heavy jersey
BDD x EFF BASEBALL CAP navy (sold out)
Joey is wearing:
B-01 SLIM 13 oz. indigo selvedge
BT-01 POCKET TEE off white heavy jersey
BDD x EFF BASEBALL CAP navy (sold out)

---