The art of iteration & repetition
In conversation with Bob Waardenburg
---
For our third editorial profile we visited self-taught visual artist and friend of the brand, Bob Waardenburg. In his work he explores the abstract, the implementation ranges from a multitude of techniques. His Amsterdam-based atelier is part of the artist-run 'breeding ground' Bouw, which firmly believes in the importance of the physical creation of art and giving these artists a place to flourish. As an advocate for functionality over (fast) fashion, raw denim has become a part of his daily 'uniform'.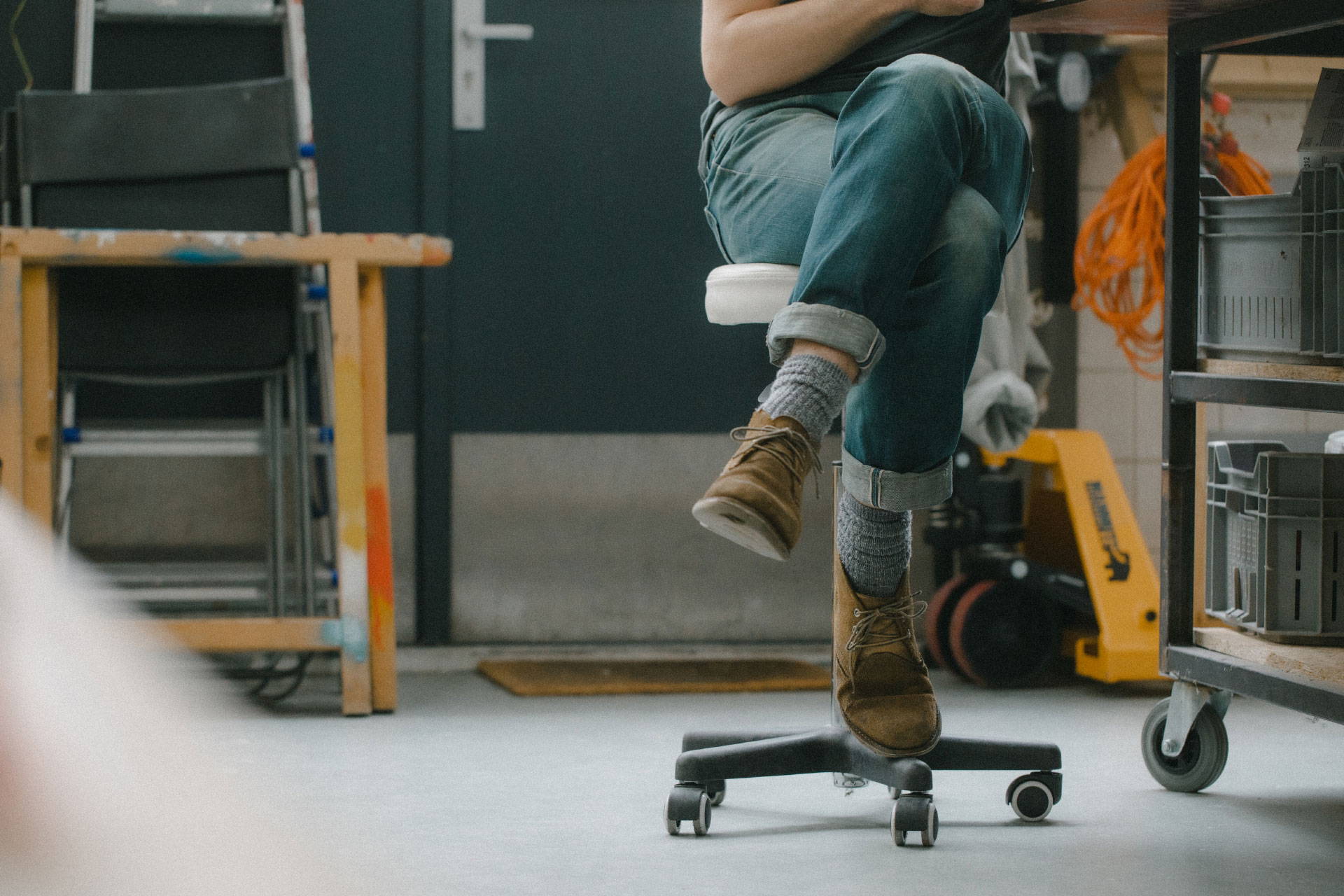 It has been over ten years ago that we have met for the first time.
Yes, it's been a long time already, lots of things have changed in the meantime, but at the same time a lot has remained the same.

Can you expound on that a bit?
Well, for starters, I have been able to work as an artist solely since the last five to six years, without having to depend on side-jobs anymore. Those days are over now and even though I still sometimes do not fully realize it, it has become my reality now. My art has been evolving and I have moved studios two times, improving every step.

And what remained the same?
Basically, I'm wearing the same clothing as I did ten years ago. [starts laughing]

Before we move onto the subject of your fascination for denim, let's talk about you as an artist first. How can you describe your own work?
I like to explore and experiment with many different ways of expressing myself. You could think of me as a multidisciplinary artist; I started making line drawings, with pencil on paper, but now my work includes paintings, three-dimensional objects, sound installations, big art pieces in public spaces, but also pieces as small as 10 x 10 cm. The majority of everything that I do is 'physical', I rarely create something on a computer. It's sometimes necessary to use a computer along the process of creating a new piece, but it's never the core of any work. The work I've done for you is usually only something I would do to help out a friend [Bob has created the bull logo from our 'made in Japan' pocket flasher]. I do not consider myself a graphic designer though.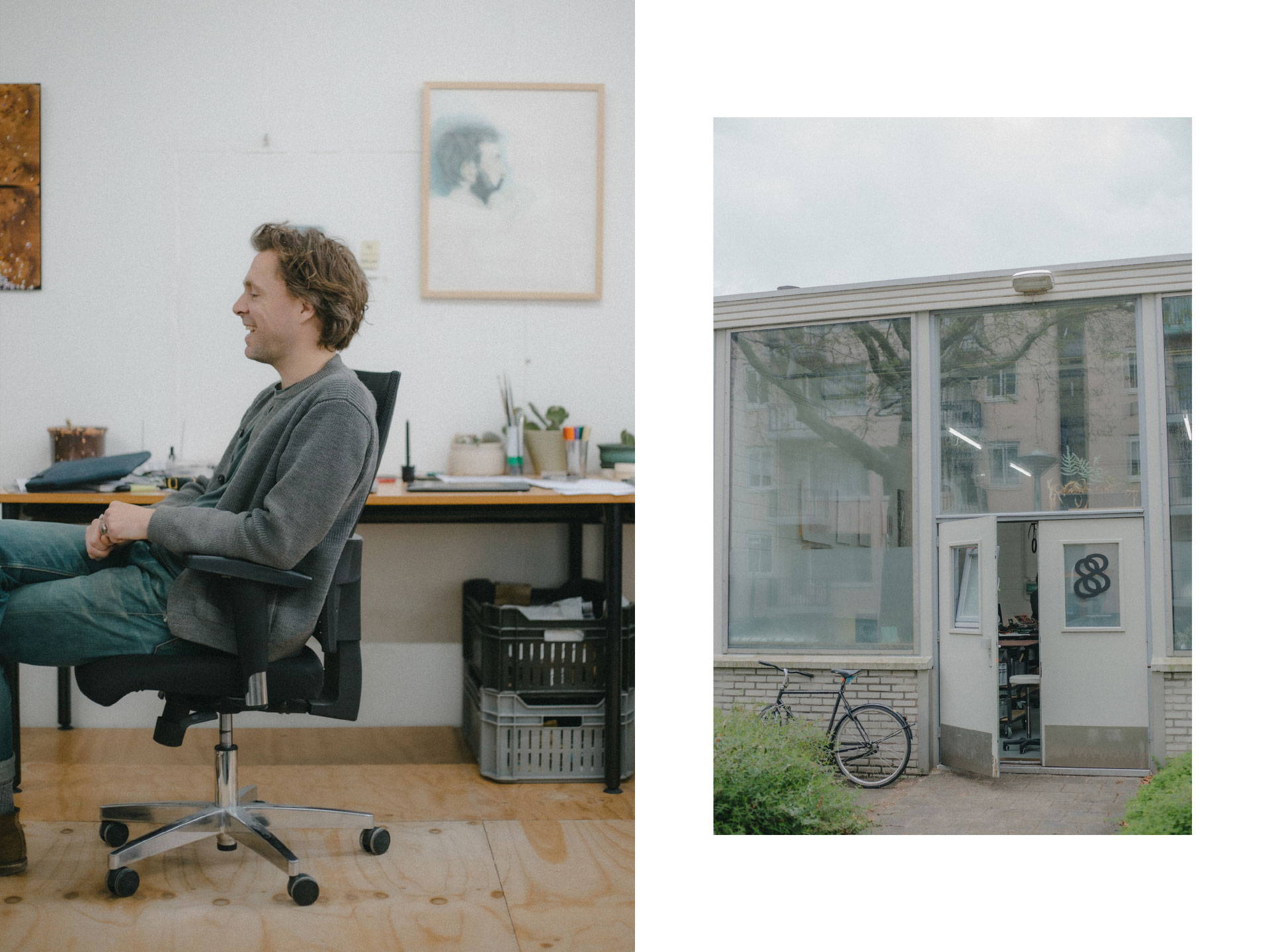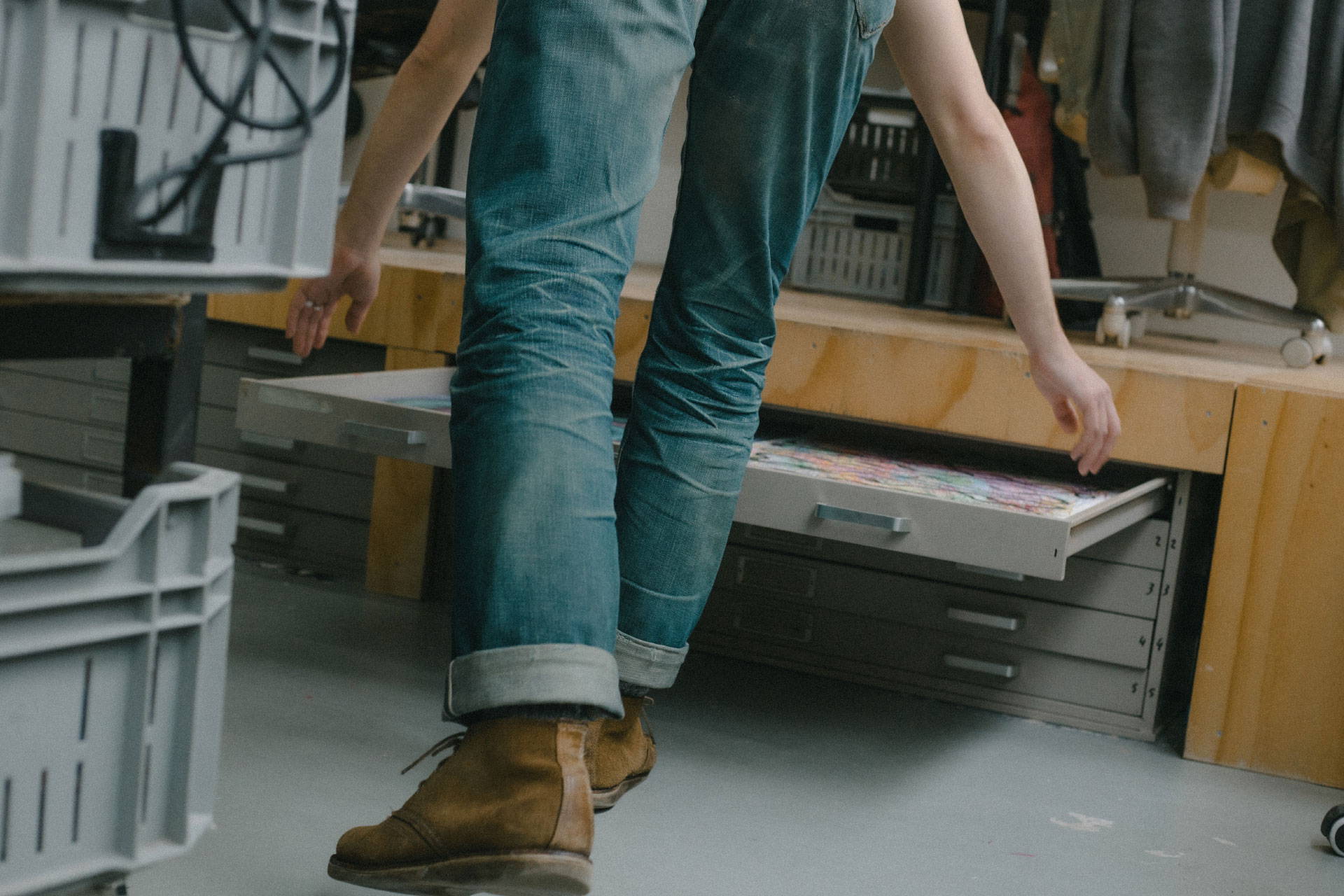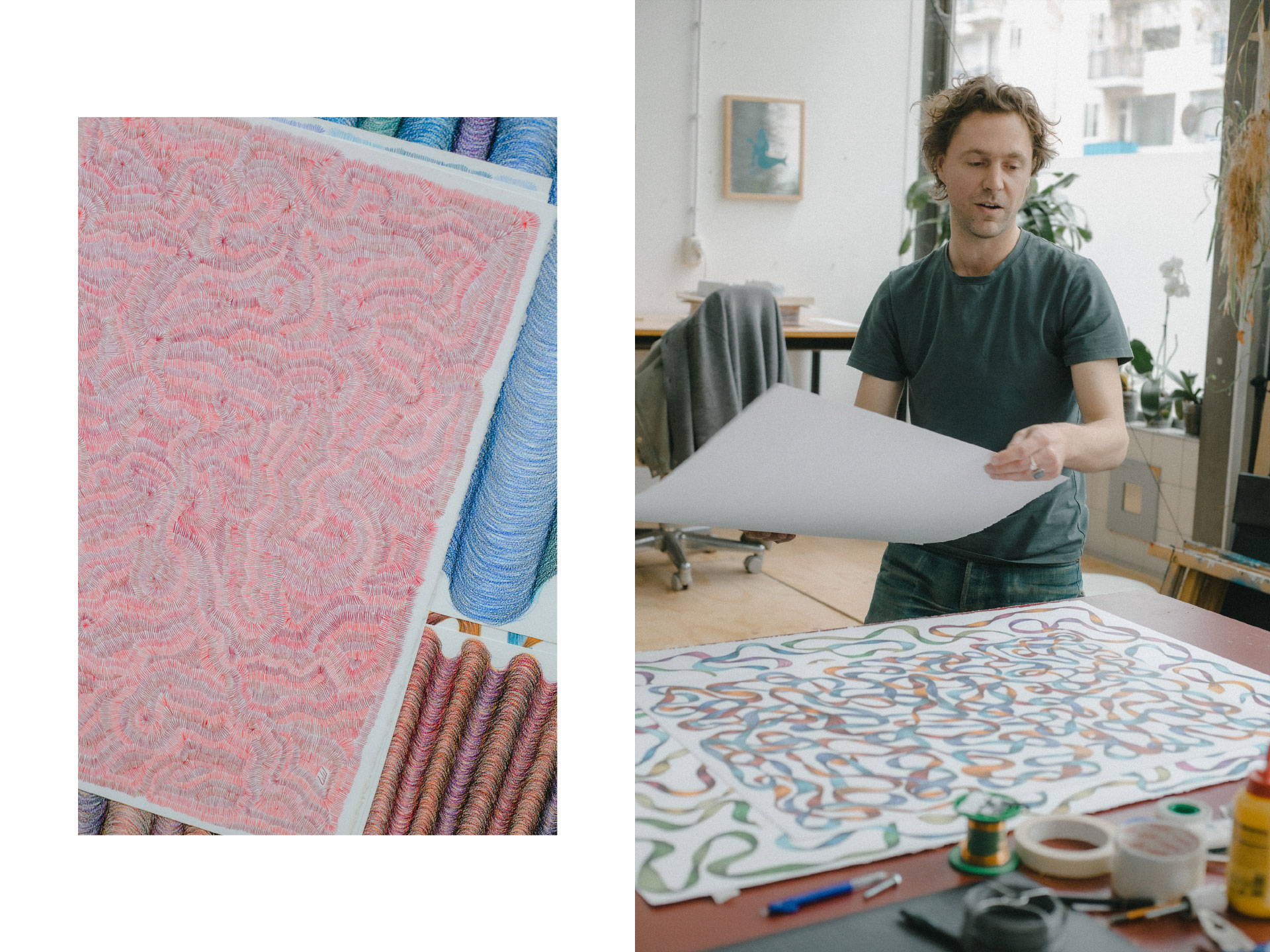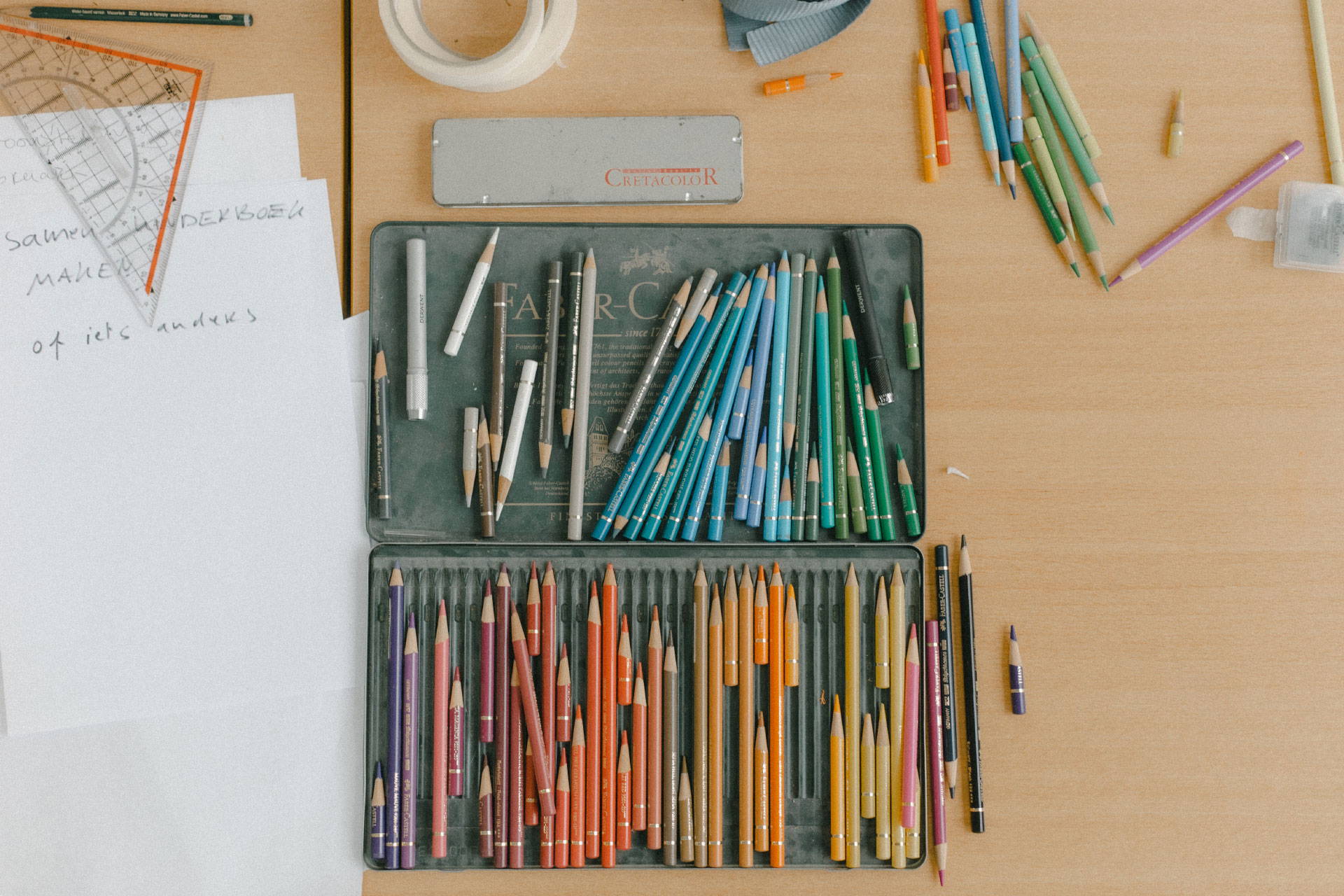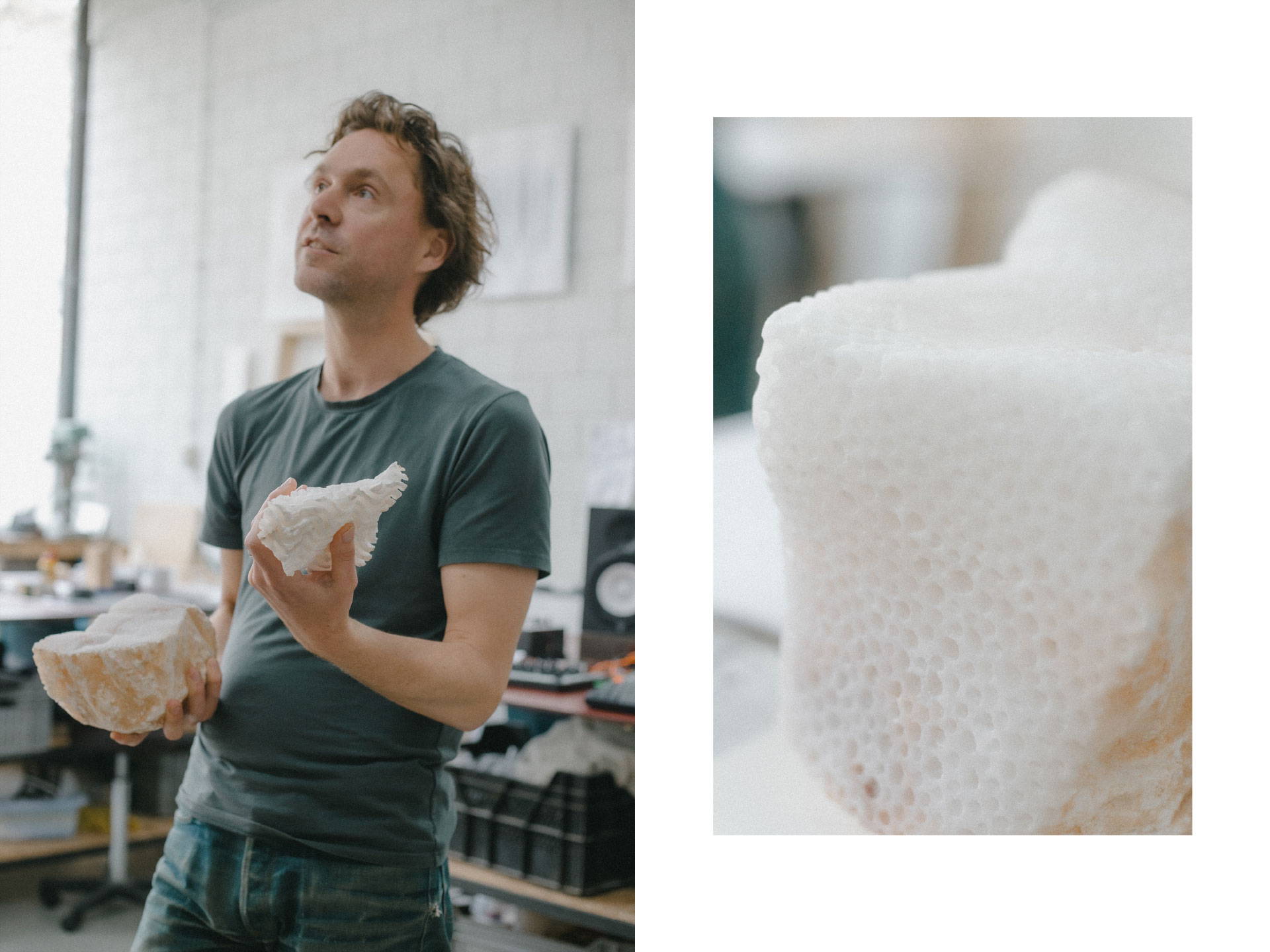 Can you tell us a bit about the different kind of pieces you create?
My work can be divided into two segments: I work as an autonomous artist, which includes all work I create just by myself, both free work and on commission; and I'm part of the artist collective called We Make Carpets, together with my wife Marcia Nolte and good friend Stijn van der Vleuten.

The work I create as an autonomous artist can best be described as detailed and delicate. I love repeating elements but because I draw mostly by hand, no line is ever the same. When I draw textures, I can spend hours on a small part repeating the same movement over and over again, creating unique visuals. You might want to call it obsessive, although I don't see it like that. Besides pencil drawings, which I have been doing continuously over the last fifteen years, my work has evolved beyond 2D images into objects as well. You could describe this as being able to 'draw' on any surface possible, such as engraving or using drops of paint to create a larger coherent visual. It's that repetitive element that identifies my work probably best.
With the collective We Make Carpets, we create location-specific art, for museums and the public space. This project started with the creation of carpet-like pieces, made with everyday objects; but it has evolved into the process of 'covering' large surfaces with patterns created from a single material. Every work is unique as we never use a material twice for the 60-70 pieces we have done so far.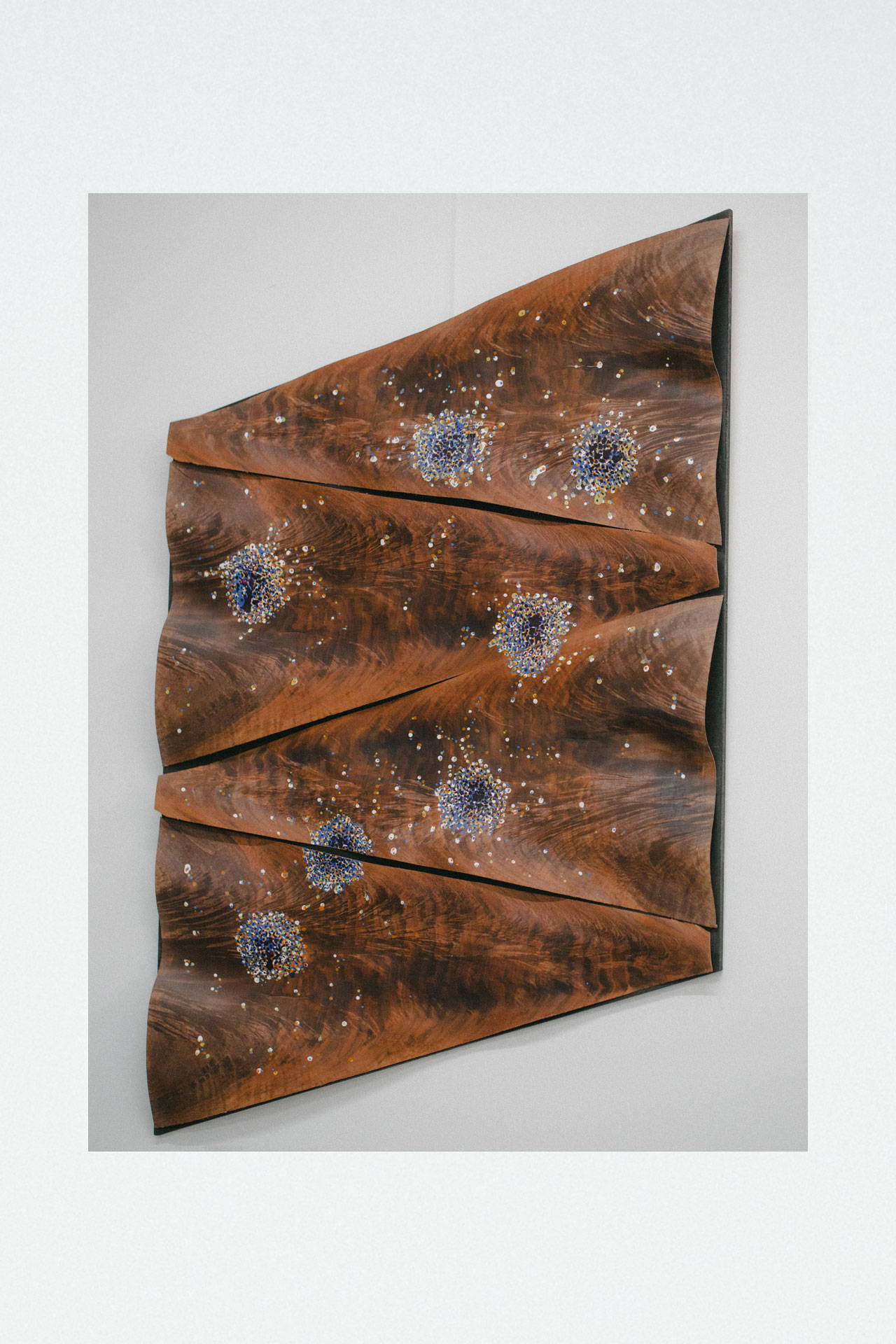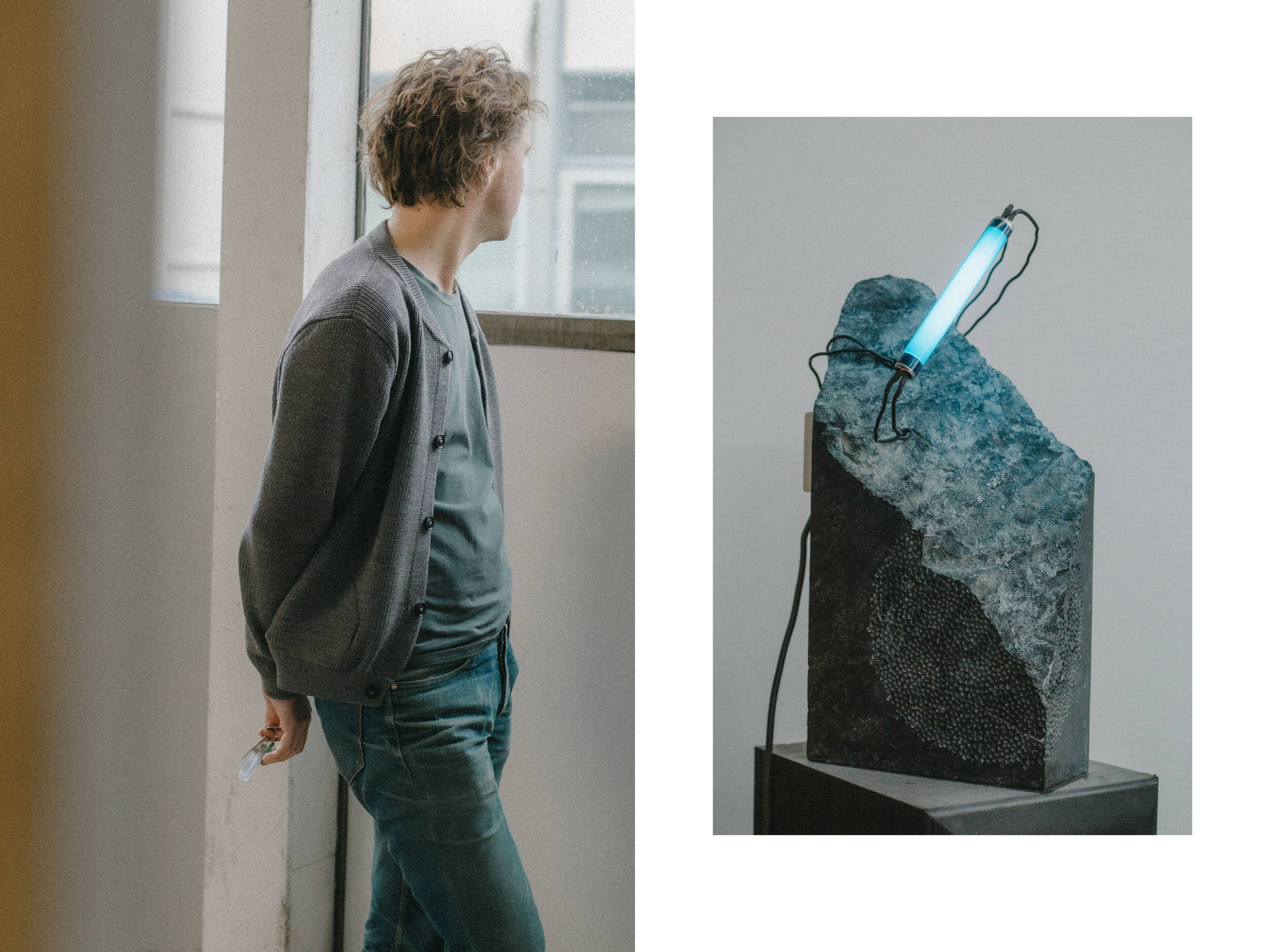 I believe you once told me you're a self-taught artist?
Yes, I never had some kind of education in visual art, although I have always expressed myself in various creatives ways since I was a kid, which also includes music. I didn't really know a lot about the art-world, and I started exploring my interest in creation in the world of theater first. But I soon realized that the constant direct contact with people wasn't something I aspired. Soon after I graduated, I started creating individual pieces, like music, solo-performances and drawing. At some point I realized if I wanted to excel in one thing, I should focus on that specific thing only; that thing was creating pencil drawings. At that time, I was making a lot of music too, but I decided to put that on hold.

What kind of music?
Very experimental stuff, noise punk, which is a sub-genre from noise rock, mainly loud sounds.

Can we still find some of your music somewhere?
No. [smiles]

Haha, clear… So, you started focusing and that was the start of your career as an artist, right? 
Yes, I think my starting point as an artist can be found approximately fifteen years ago. That also lead to the start of We Make Carpets around four years later. This slowly grew into a small success, starting with features on blogs, which then lead to bigger accomplishments resulting in a big exhibition six years ago, highlighting our best pieces in the city of Eindhoven. This period of time also marks the moment I didn't have to do any side-jobs anymore, as mentioned earlier.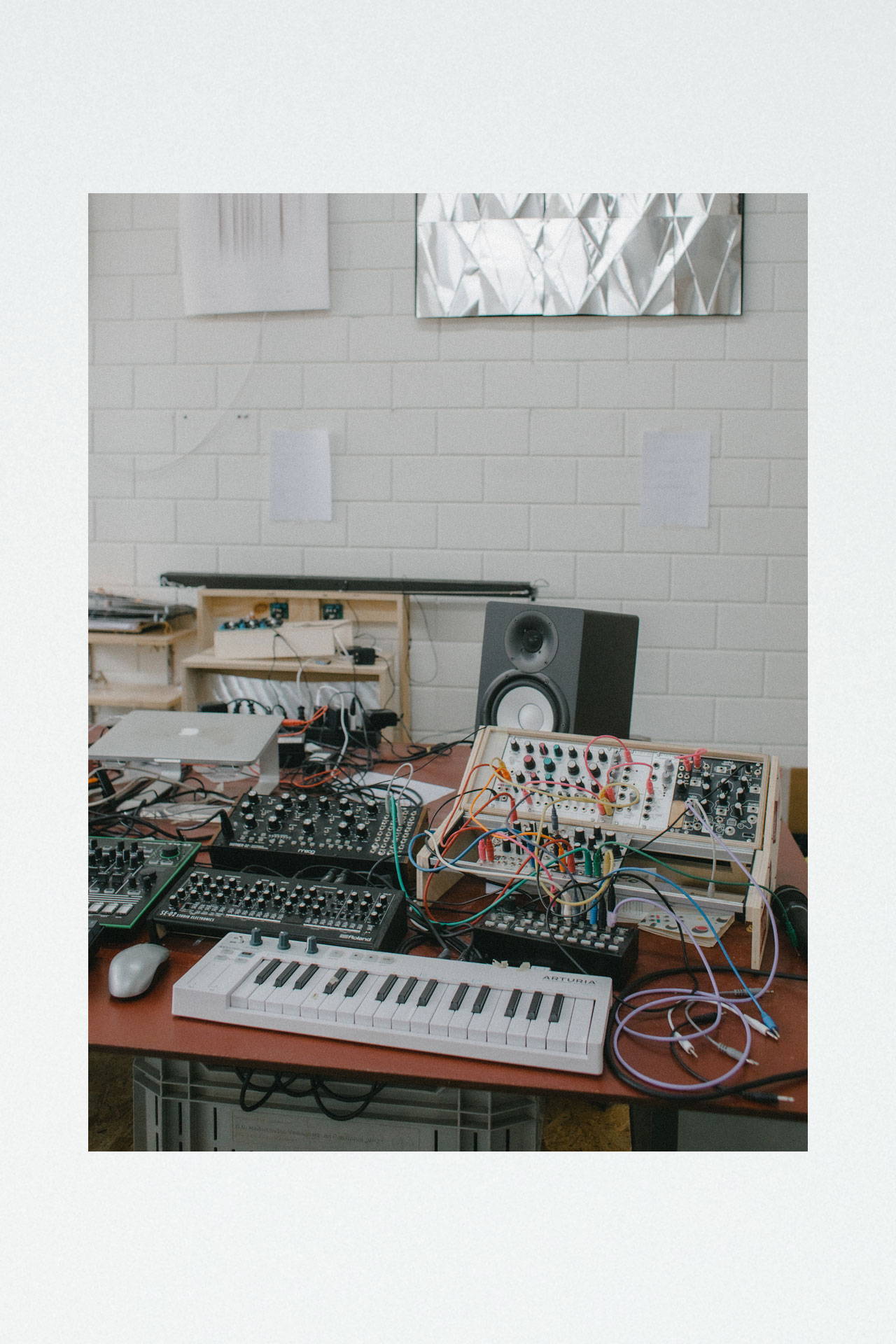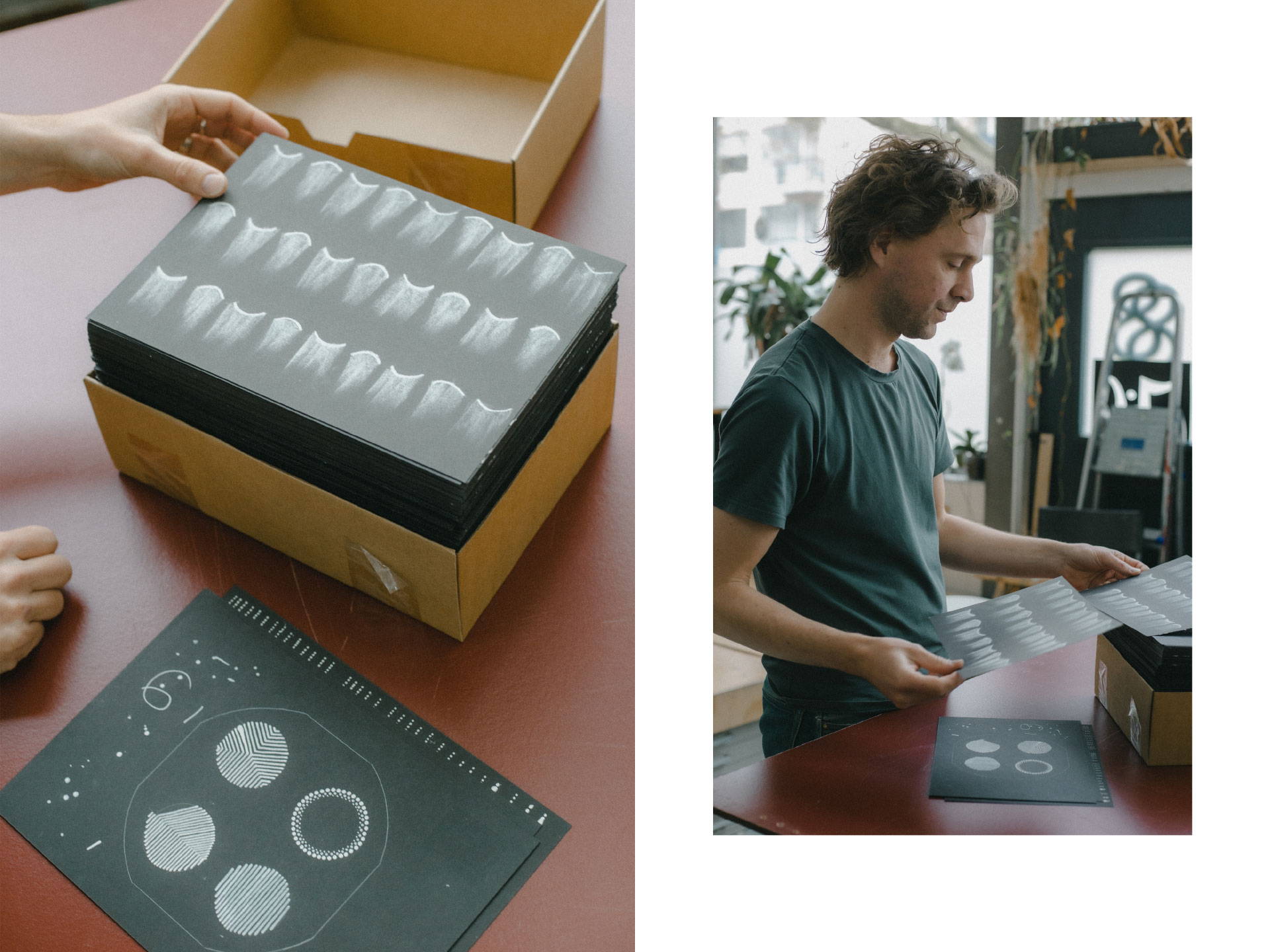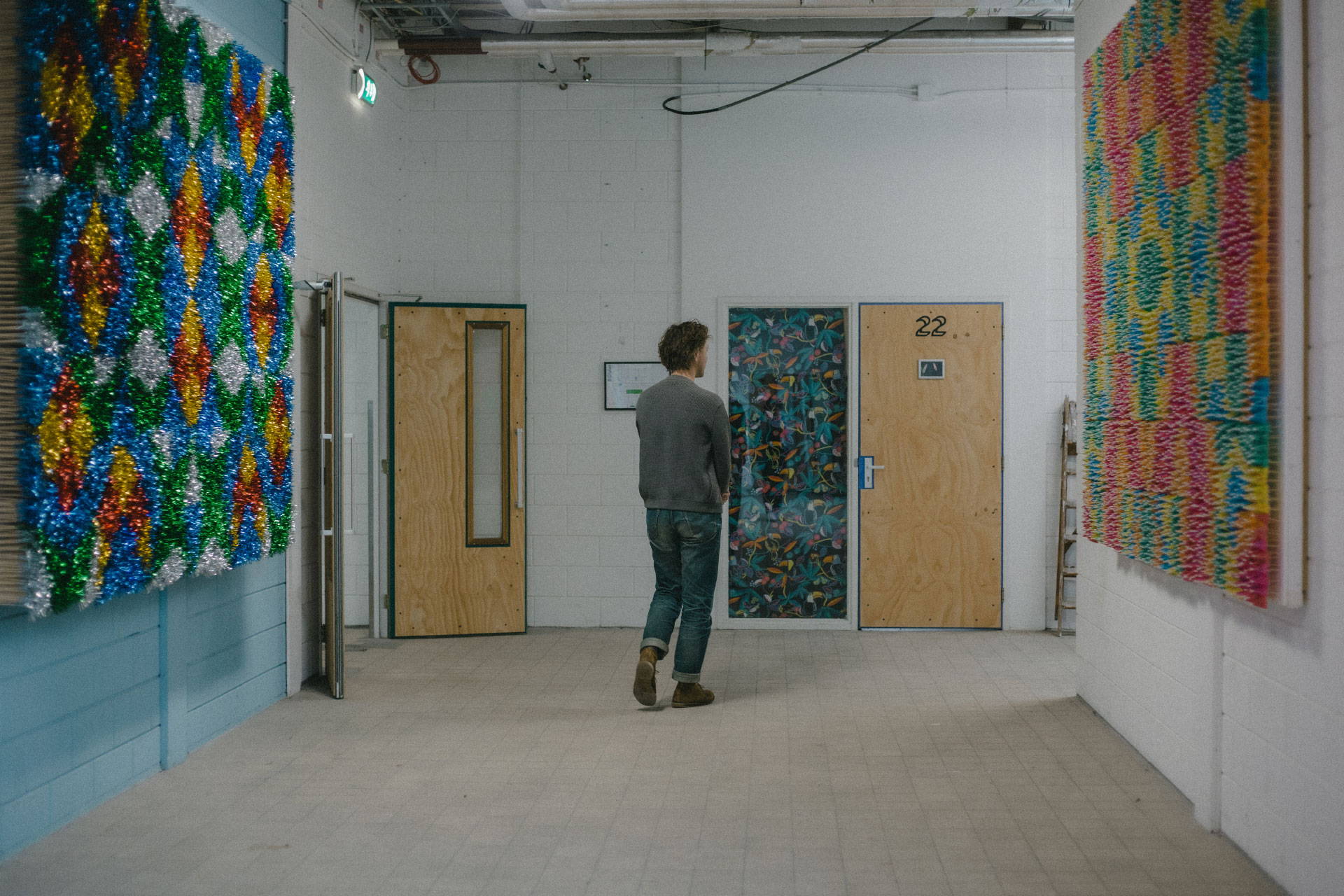 In the corridors outside of your studio, there are few of the We Make Carpets pieces on display; can you tell us a bit more about this building?
My studio is part of a 'breeding ground' for artists called Bouw [Dutch for 'construction' or 'build']. A few years ago, I was in search for a bigger space because I was working on a project involving large glass windows. This studio was a perfect solution and was available. It's a former school building and all the classrooms had just been transformed into creative studios and workshops when I got here. The unique element about this building is that it's mainly run by the artists renting space here as well. This means only a few external people are needed to be involved in running the operation, which results in very low rent for all 40 available studios.
Soon after I moved in, a position on the board became available, which I then took upon me, as I like to be involved in these things. The previous studio I came from, was a similar type of 'breeding ground' as well, co-founded by me. It's very important that these kinds of places continue to exist, where artists are being protected from the rise of the more commercially focused 'creative offices', that are often confused with 'creative breeding grounds'. It's usually creative start-ups that fill up these places nowadays and are able to pay higher rents because they have a clear revenue model, while an artist like myself is not always able to provide a direct purpose with a clear output for the rented studio. We protect ourselves from certain commercially driven companies and only offer the studios in Bouw to artists or collectives that create something by hand.
To be honest, I'd never looked at it that way; but I'm happy to learn how these kinds of artist-run 'breeding grounds' are protecting artists in Amsterdam. If we'd only sell to the highest bidder, there won't be any art left in our city.


You briefly mentioned in the beginning of our conversation that your choice clothing is something that hasn't really changes over the past ten years; can you follow up on this?
I would like to start by telling you how I discovered BENZAK, because that has a lot do with each other. My choice of clothing has always been very functional; I have been gorpcore long before it became a big trend since a few years. I used to wear outdoor clothing all the time, because found myself enjoying the outdoor life and this way just needed a single outfit without having to think too much about the way I looked. I also really hated fast fashion and I wanted to be very conscious about my choice of clothing. When I moved to Amsterdam about ten years ago, I started wondering about the possibility to create a single outfit or look, that I was able to wear on practically every occasion. And I was focused on the idea of finding a pair of jeans that was either made in Amsterdam, or at least being created by someone from Amsterdam. After some research, BENZAK came out as one of the few smaller brands that would tick the necessary boxes, and I purchased my first pair of your jeans in the AMFI [Amsterdam Fashion Institute] pop-up shop. These jeans, combined with a pair of Red Wings, and basic shirt by Filipa K (which I bought in five different colours), became my uniform for every occasion.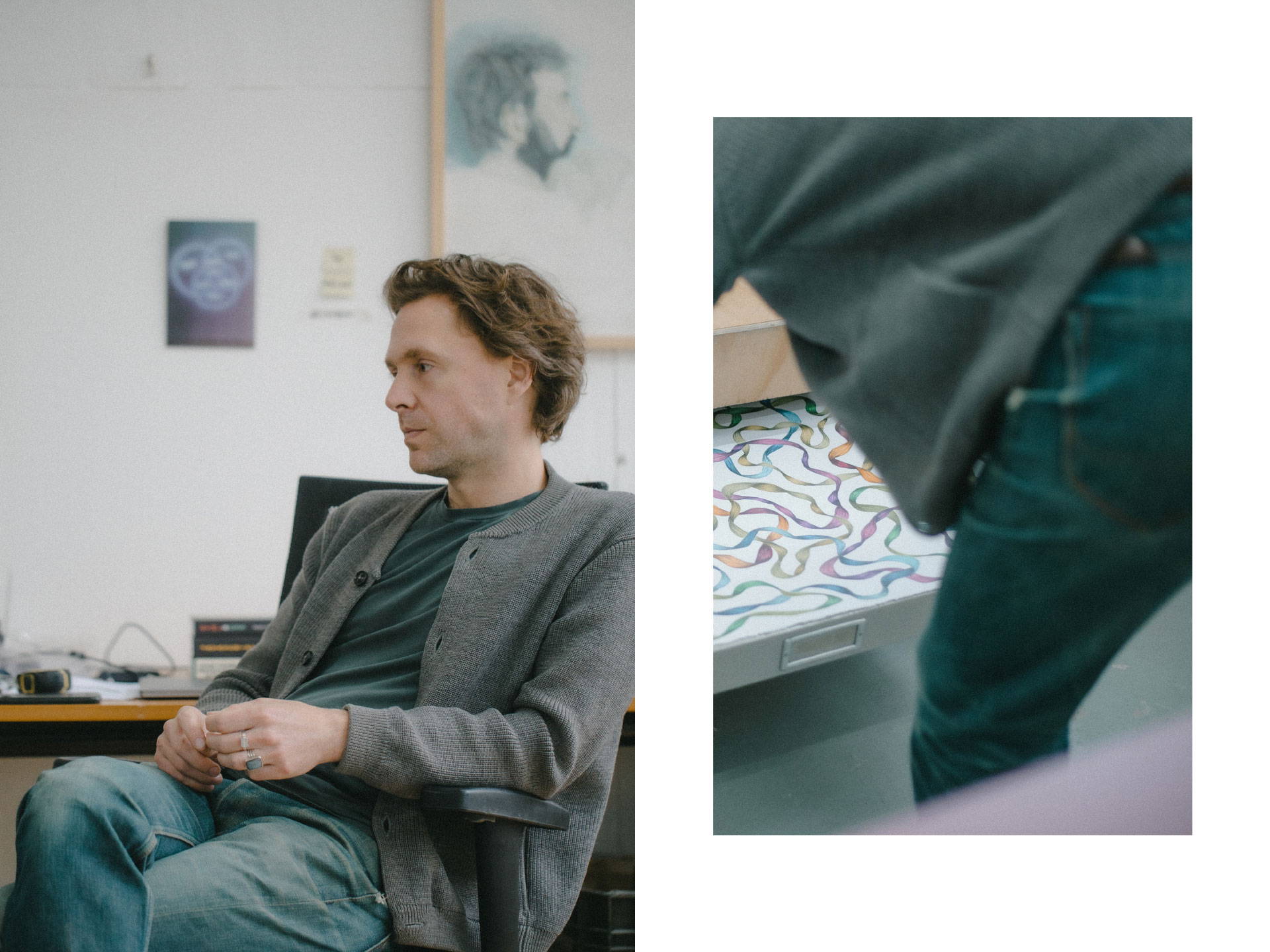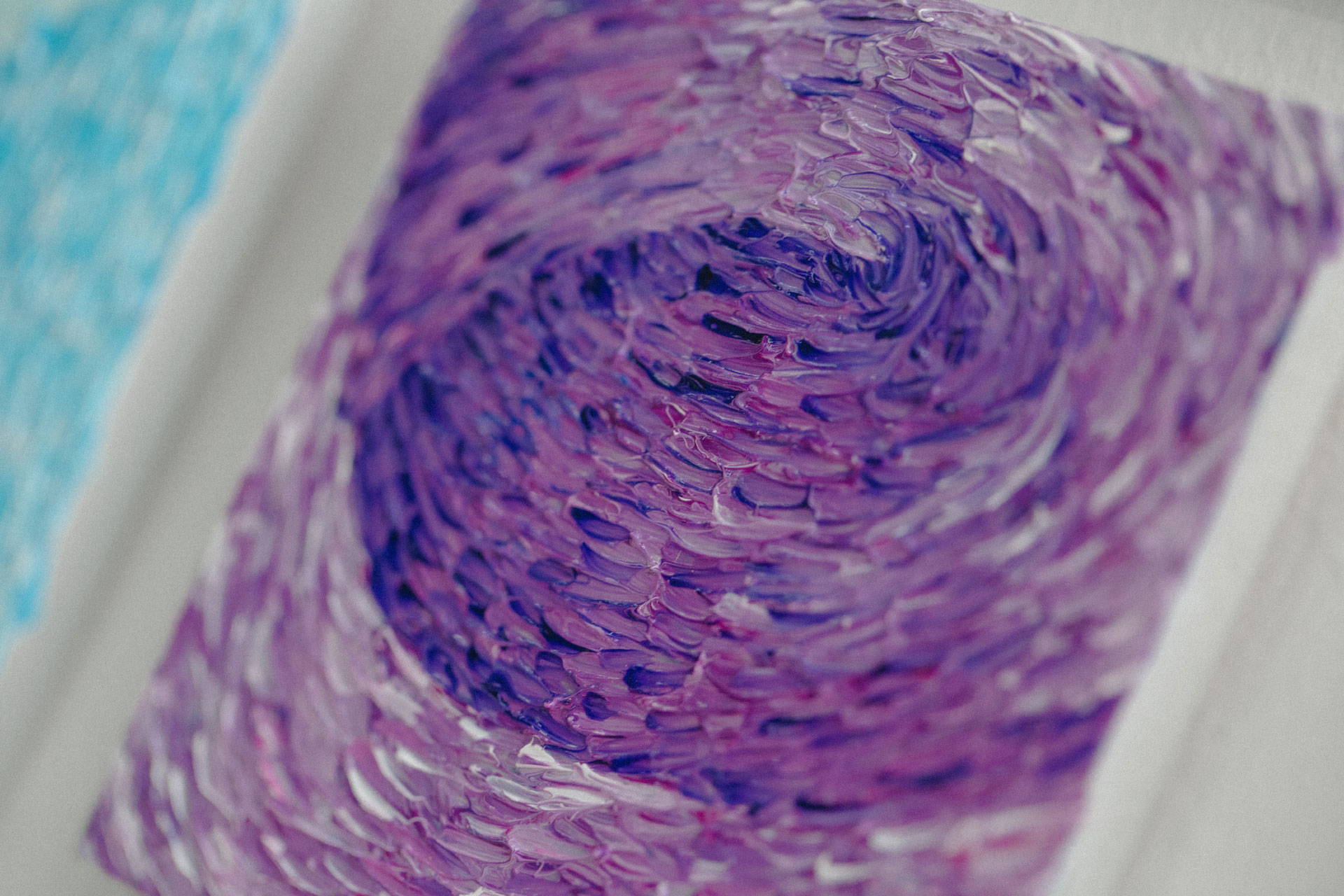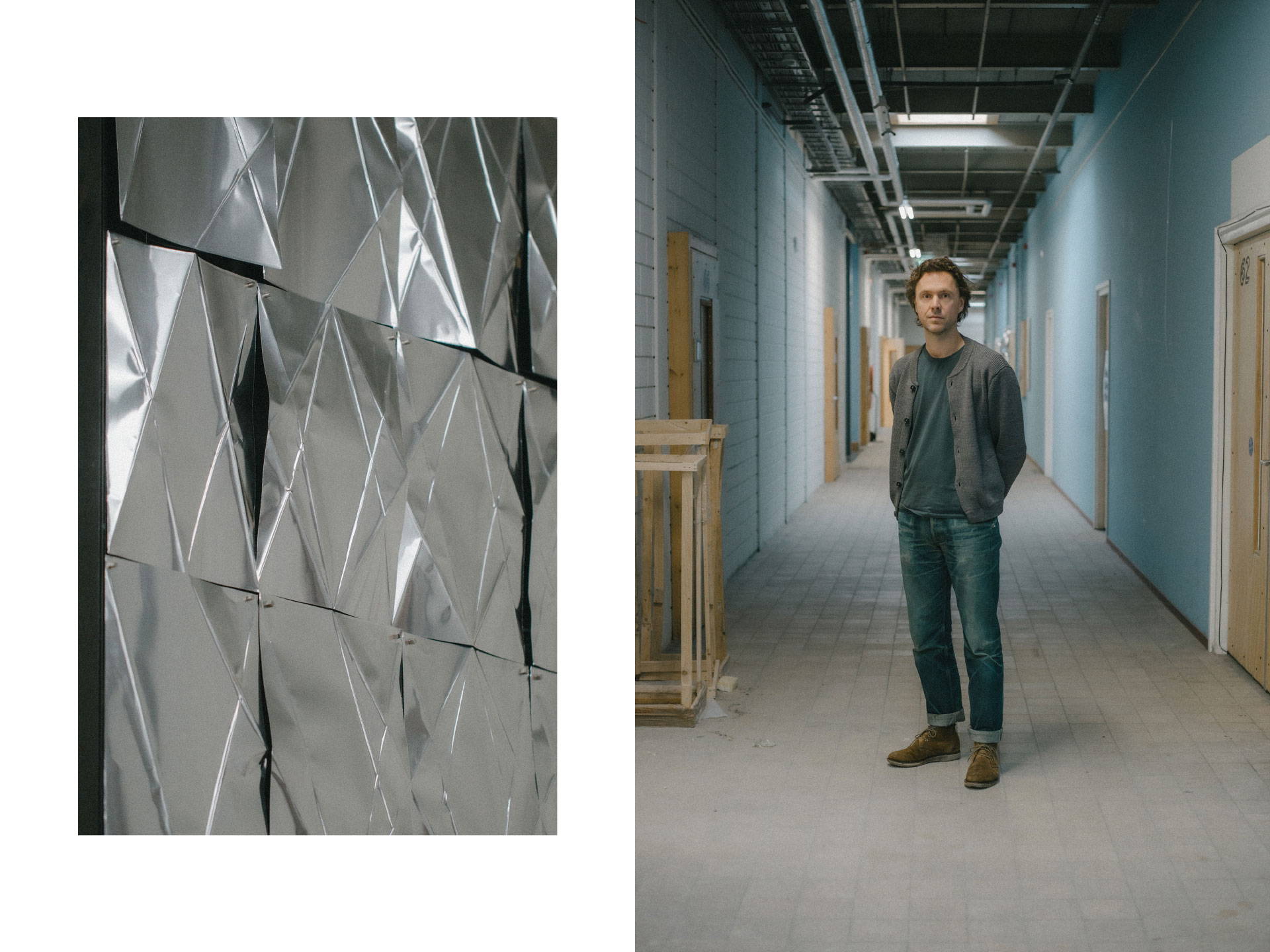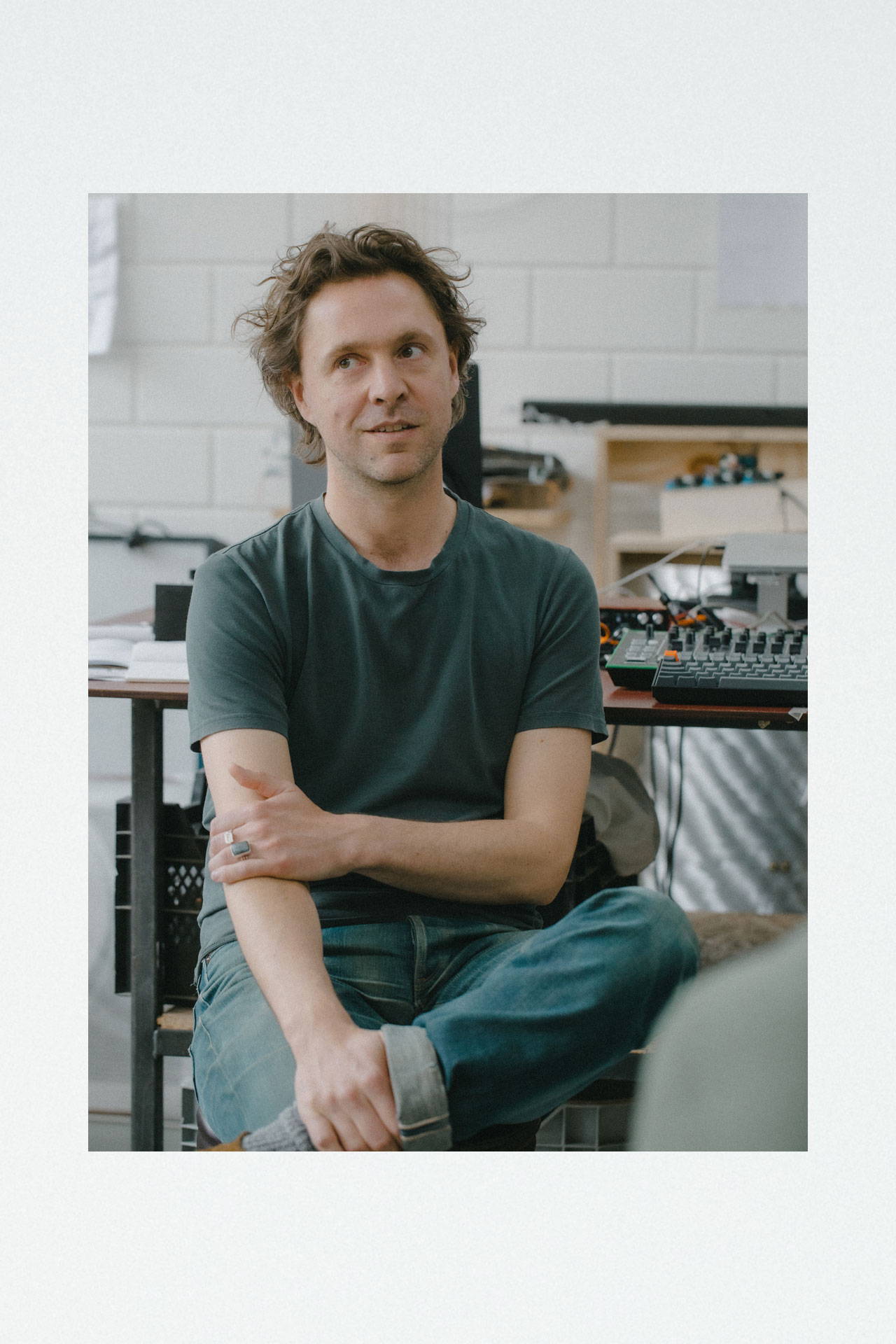 Basically, you were a very early adaptor of the hardcore denim look.
Unknowingly, yes! But it was also very important for me to buy something of quality, that's why I chose Filipa K shirts. I still have the first one I ever bought back then, and it still looks amazing for such an old shirt that has been worn so much. I do have to admit that I'm currently looking a bit further beyond the uniform and try to diversify more. But still, I do not own anything fast-fashion and I always try to do research before I buy. I also think it's important to really wear out clothing and use it until the point of where something really needs to be replaced. That's what I like so much about denim; I'm not a denim freak like you, but I enjoy the process of breaking in a pair. I have donated numerous pairs of BENZAK jeans back to your archive over the past years, but I would easily recognize them all because the strong connection I had with them.
But despite this strong connection, you decided to donate the jeans anyway...
I like the idea that I have been able to use a product myself during its entire life cycle, and I know how much you like to preserve the worn-in version of the jeans you have created... also, knowingly that you would probably never throw them out.
Your jeans are safe with us!
Bob Waardenburg: bobwaardenburg.com
Bouw: broedplaatsbouw.nl
We Make Carpets: wemakecarpets.nl