Three weeks ago, we launched our highly anticipated collaboration with Samurai Jeans. The response so far has been overwhelmingly amazing! But this collaboration is going to bring you more than a product: these jeans are the main subject of our second denim fading contest. In this article we will explain you the concept of a denim fading contest, provide the ins and outs of our round 2, and reveal the first set of prizes.
THE CONCEPT OF A DENIM FADING CONTEST
One of the unique aspects of raw denim is its fading capability. Just like leather, indigo will evolve and become more beautiful over time. Every pair of jeans that starts the same will turn out to look different after wear, marking its wearers lifestyle onto the pant through indigo fading.
Due to this, fading has become an important reason for people to wear raw denim. You will be able to experience the process on a daily basis, seeing how your own pair of jeans becomes softer, lighter and better fitting after each wear. Your jeans will develop whiskers, honeycombs, lap fades, train tracks and more unique fading details. The way a pair of jeans evolves has become the basis for a fading contest.
The idea is simple: a group of people starts wearing a specific pair of raw denim jeans simultaneously, for a set amount of time (usually one year), and whoever has the best fading results afterwards wins. This means that you are required to wear the jeans as much as possible; most people would wear the jeans at least 5 days a week, but some hardcore faders even push it to the full 365 days.
Another important aspect of a denim fading contest is community building. Usually you are required to update your own process through social media and this way you are able to interact with other contestants, meet new people with similar interests and make new friends along the road.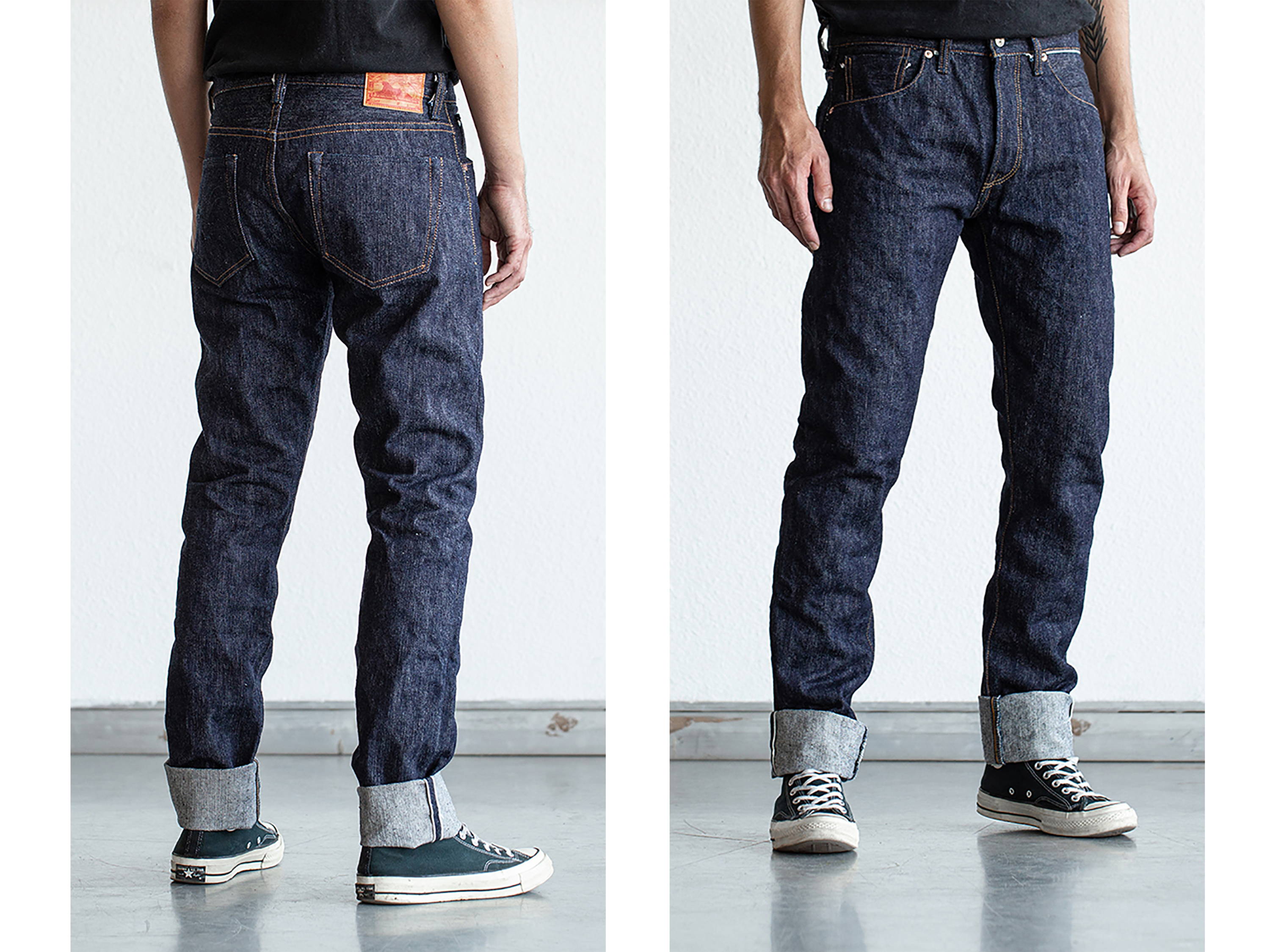 ROUND 2
We didn't invent the concept of fading contests. It was in fact Samurai Jeans that can be credited as the first denim brand being involved with a contest, back in 2005, organized by members of the Superfuture forum. Back then, Samurai was considered an obscure brand and only known to the biggest denim geeks. The contest has helped strengthen the denim community, but also gained the brand more popularity; it has sparked our founder Lennaert's interest in Samurai Jeans and he's been following them ever since.
Even though he did not compete in this particular contest, he was intrigued by the concept, which eventually led to BENZAK's first denim fading contest in 2017. For this contest we developed a special pair of jeans (later released in our regular collection as the B-01 SLIM 15.5 oz. Kojima selvedge) and we had 50 contestants competing for the best fades. The contest was a great success for us and the denim community; since we are from the Netherlands, naturally, we had a large group of Dutch contestants. The contest helped shaping the Dutch denim community and brought like-minded people closer together.
Now, we have joined forces with Samurai Jeans for our second fading contest, and come full circle together with them, fifteen years after the first-ever contest. For round 2 we have developed a new regular tapered fit and are using one of Samurai's most sought-after fabrics, known for its quick and beautiful fading capability.
If we have sparked your interest, you might wonder how you can participate in this contest. The only thing you need to do is pre-order the collaboration jeans; this is your ticket into the contest. Please note that pre-order closes on the 20th of November, and only a handful of retailers will get a limited batch of these jeans in February, when these officially release.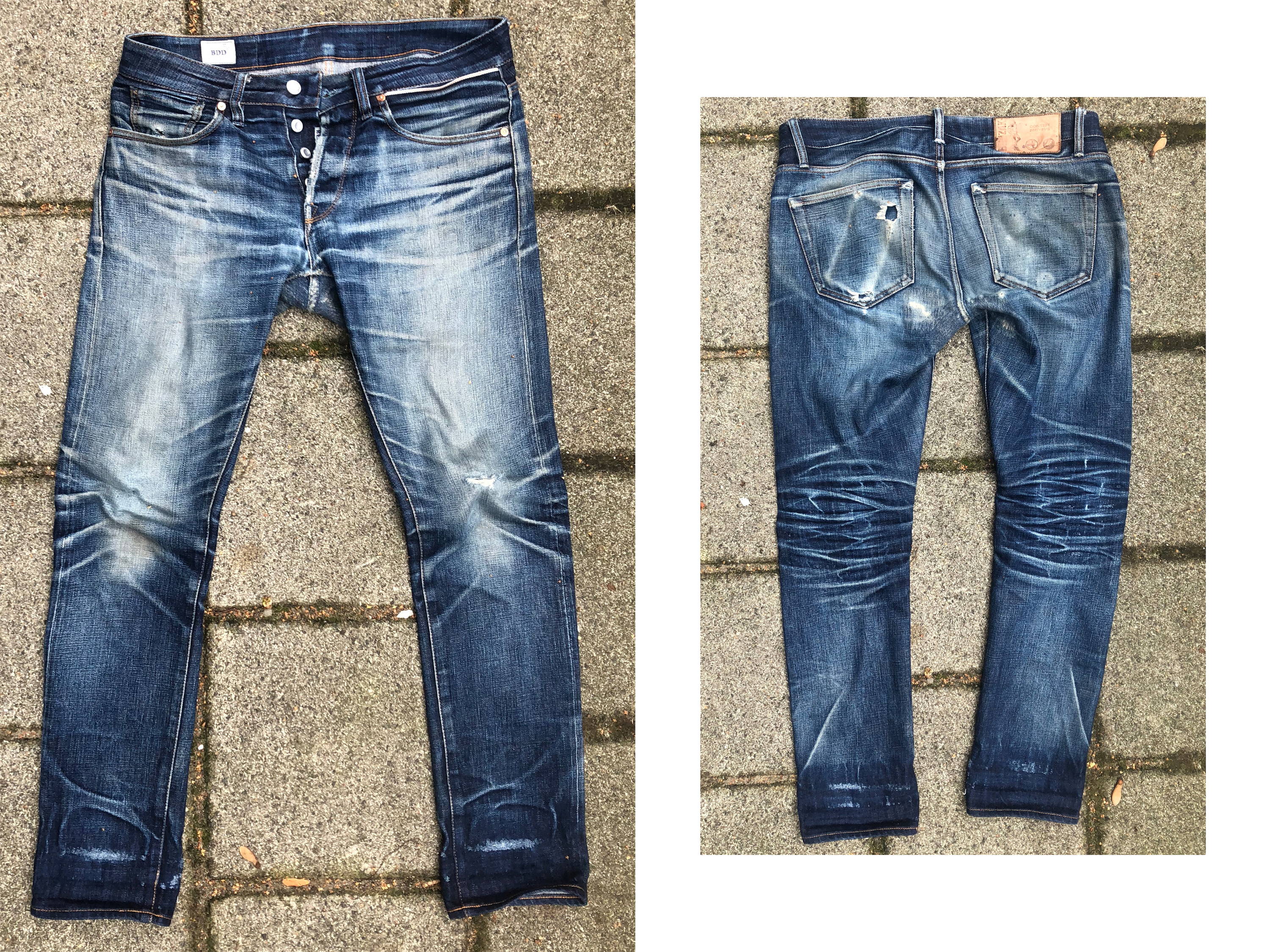 The winning jeans of our first fading contest, worn by @fadingfreddie
---
KEY DATES
20th of November '20 - pre-orders close
February '21 - jeans will be shipped out
1st of March '21 - contest start
28th of February '22 - contest end
March '22 - winners will be announced
PRIZES
Even though competing is more important than winning, we also some pretty nice prizes lined up for the best fades:
1st place    €1.000 shop credit for the BENZAK webshop
2nd place    €500 shop credit for the BENZAK webshop
3rd place    €250 shop credit for the BENZAK webshop
Place 1 till 10 also receive a limited-edition denim banner, which will be revealed later!
Everyone who placed a pre-order will be contacted by us after the 20th of November regarding participating in the contest.
---
You can secure your pre-order by clicking here
For more info on this special collaboration, click here to check out the extensive article we create a few weeks back
Please note that competing is not mandatory; if you just want pre-order the collaboration jeans for your collection or occasional wear, that's totally fine. It's all up to you!