'They don't make 'em like that anymore'; a phrase we often hear from vintage clothing enthusiasts. And we fully agree with that statement on many levels. BENZAK was founded on the principles of timeless design and drawing inspiration from high-quality craftsmanship from yesteryear. For our jeans that means we haven't changed much to the blueprint of the product developed and popularized by 'the big three' halfway the 20th century. Certain aspects of a product shouldn't be touched, especially if the only purpose of modifying would be a monetary reason, as opposed to maintaining quality.
With this in mind, we set out to redevelop our vision on a classic crew neck tee, with the result our new BT-06 GUSSET TEE. What sets vintage tees apart mostly from its modern-day, fast-fashion equivalent, is the fabric construction. Jersey fabrics used to be a lot bulkier, which means they would last long before wearing out. With our custom-made 210 gsm heavy jersey, as used for the BT-01 POCKET TEES, we'd already achieved a level of quality transcending your run of the mill tee, and equalizing the vintage standard. But with the 300 gsm double jersey, as developed for our new set of tees, we have taken this to new heights.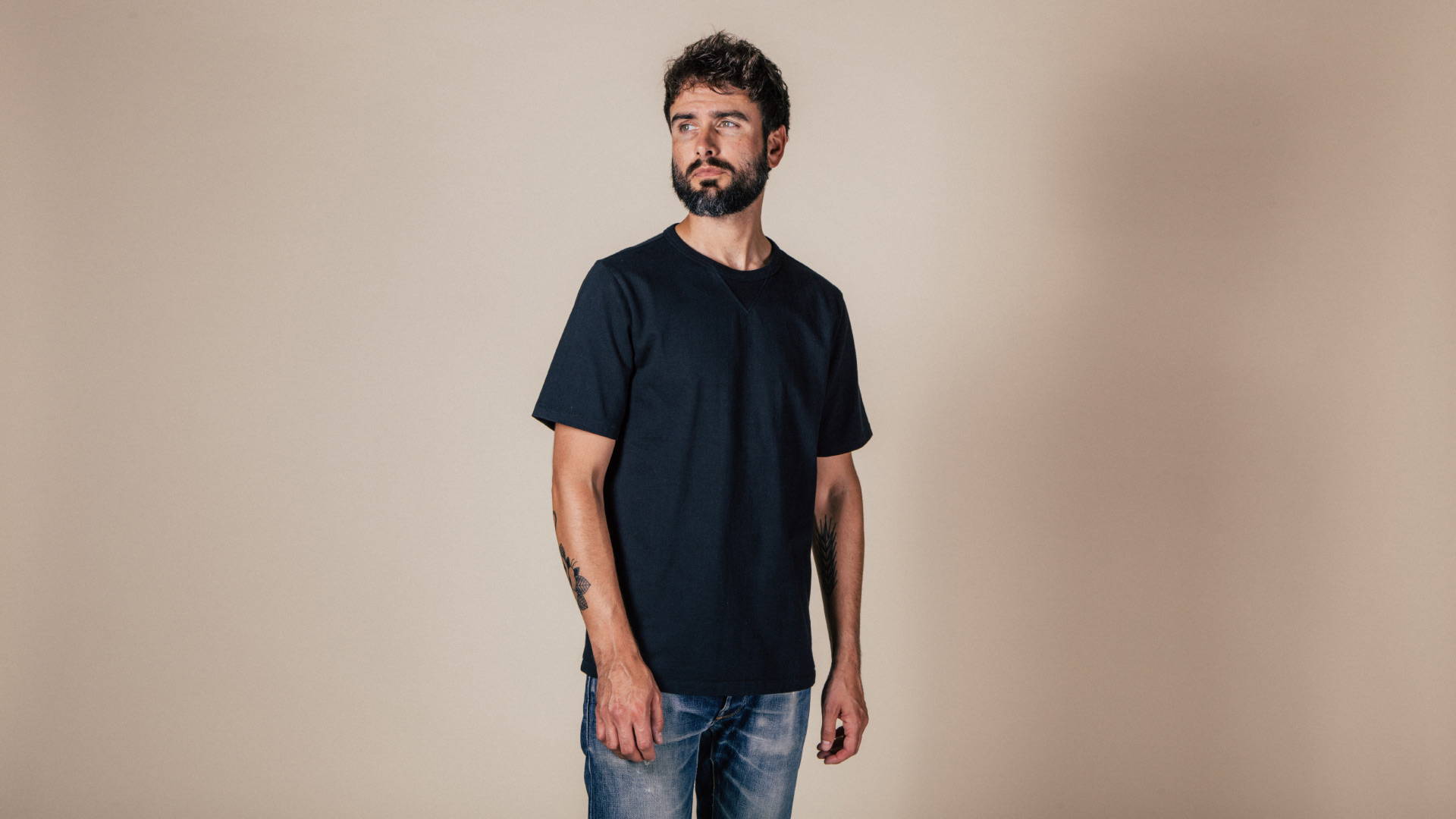 We understand that an extra heavy 300 gsm double jersey quality is not for everyone. This weight feels like a lightweight sweater. But we're also sure that most of you will appreciate this kind of workmanship which is perfectly in line with our range of heavyweight denim options, such as the recently released 18 oz. super slub selvedge.
One of the main details of this new is what it's named after: the gusset at the front and back neck. This feature increases some extra comfort when pulling the tee over one's head. This type of construction is commonly found in vintage sweaters, and is also included in our BS-09 CREW NECK, as part of the new sweat line-up. To boost the durability of the overall garment construction, we have overlocked all seams, which gives it some extra stability for extra wear.