We're kicking off the new AW21 collection with a brand-new denim, 15 oz. midnight blue selvedge. This is by far the darkest indigo-dyed fabric we've done to date; only black denim would be considered darker, but lacks the fading potential brought by the indigo.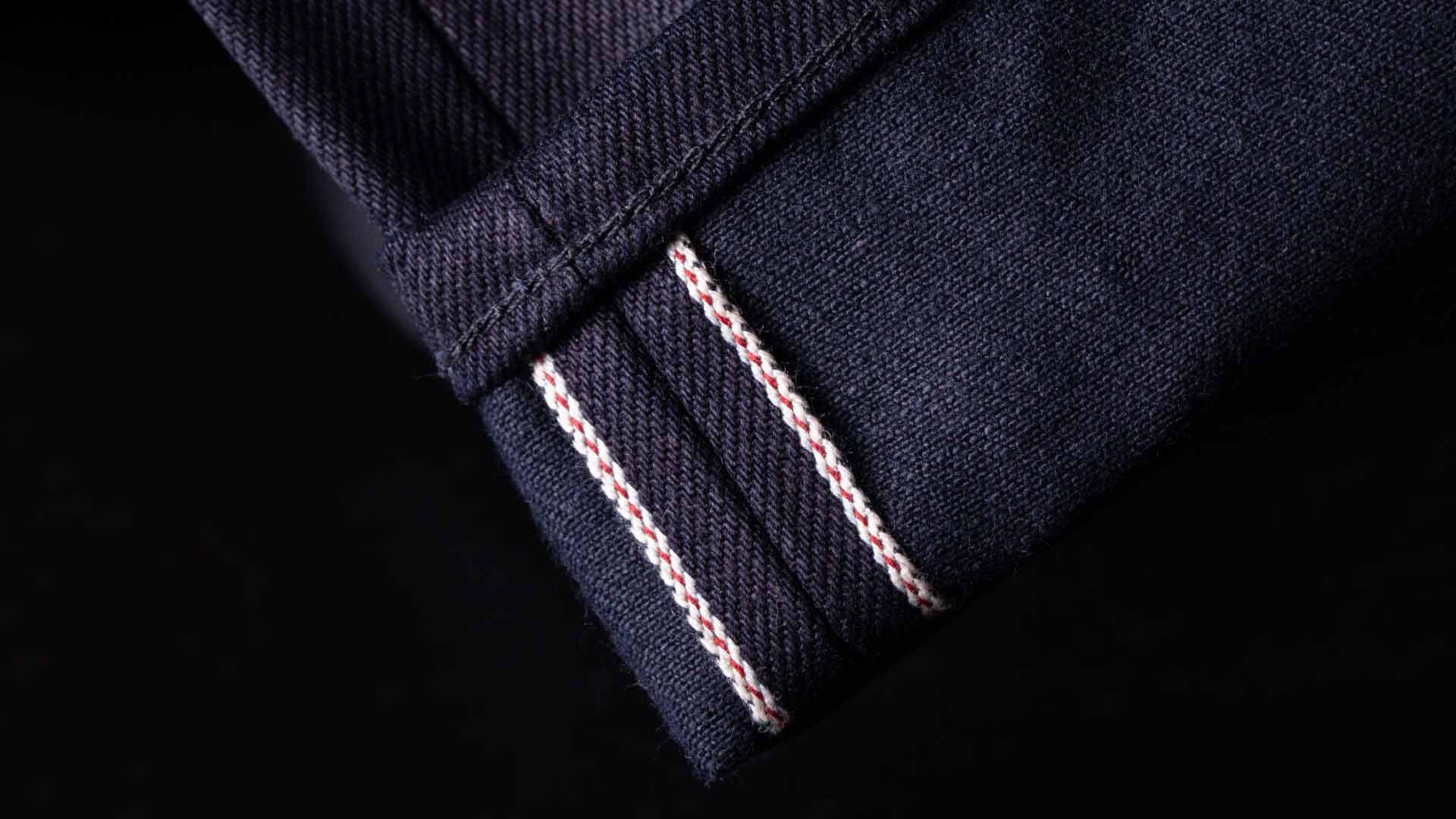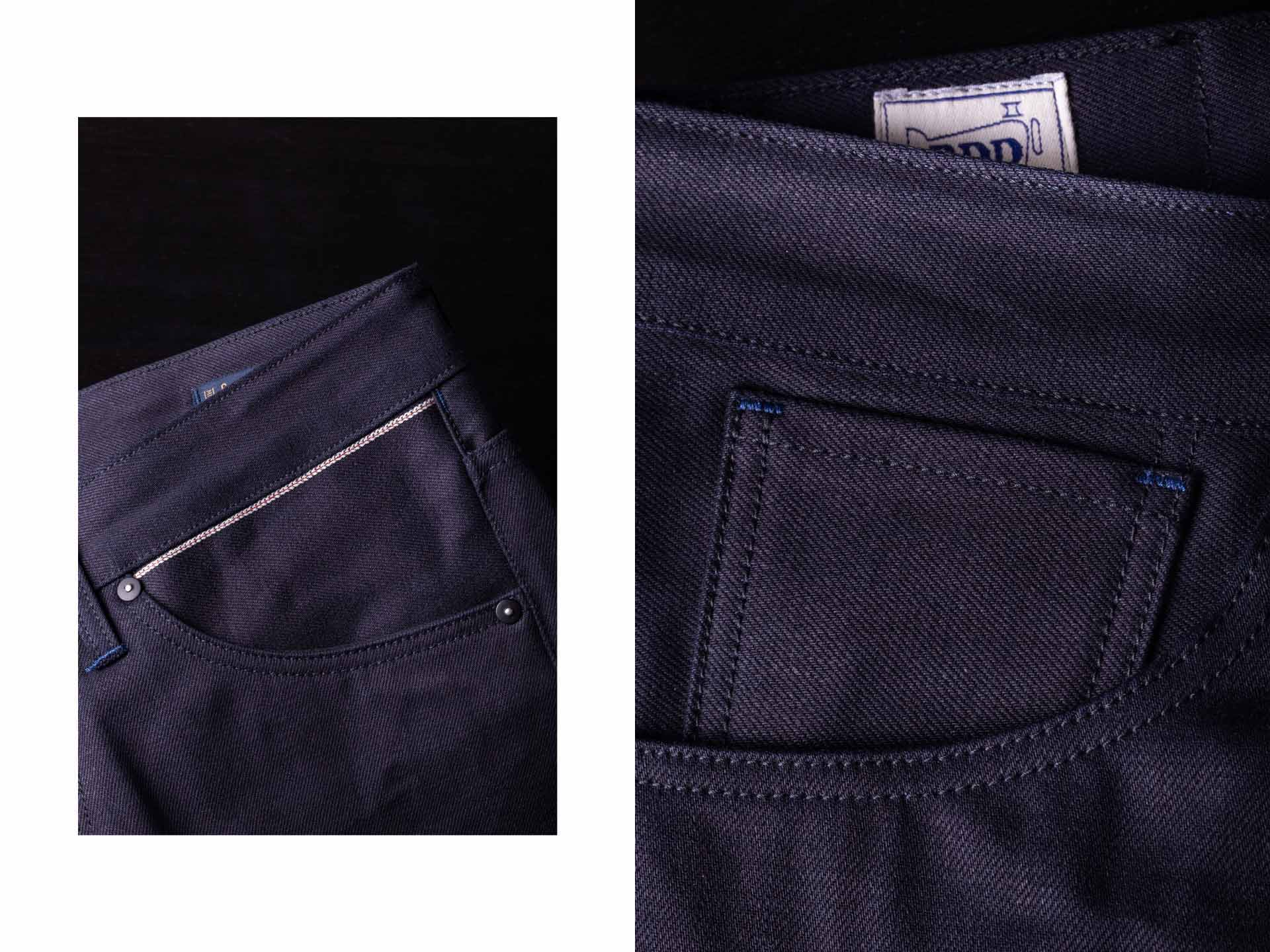 It gets its deep dark colour from the weft; instead of the regular undyed ecru colour, the weft yarns are dyed black. The fading potential on this fabric is similar to that of double indigo denim, which means it will take some time to create the first signs of fading, but when the undyed core of the warp yarns is reached, the contrast will start popping out. The only difference is that the black weft will promote an even higher contrast in between the fades.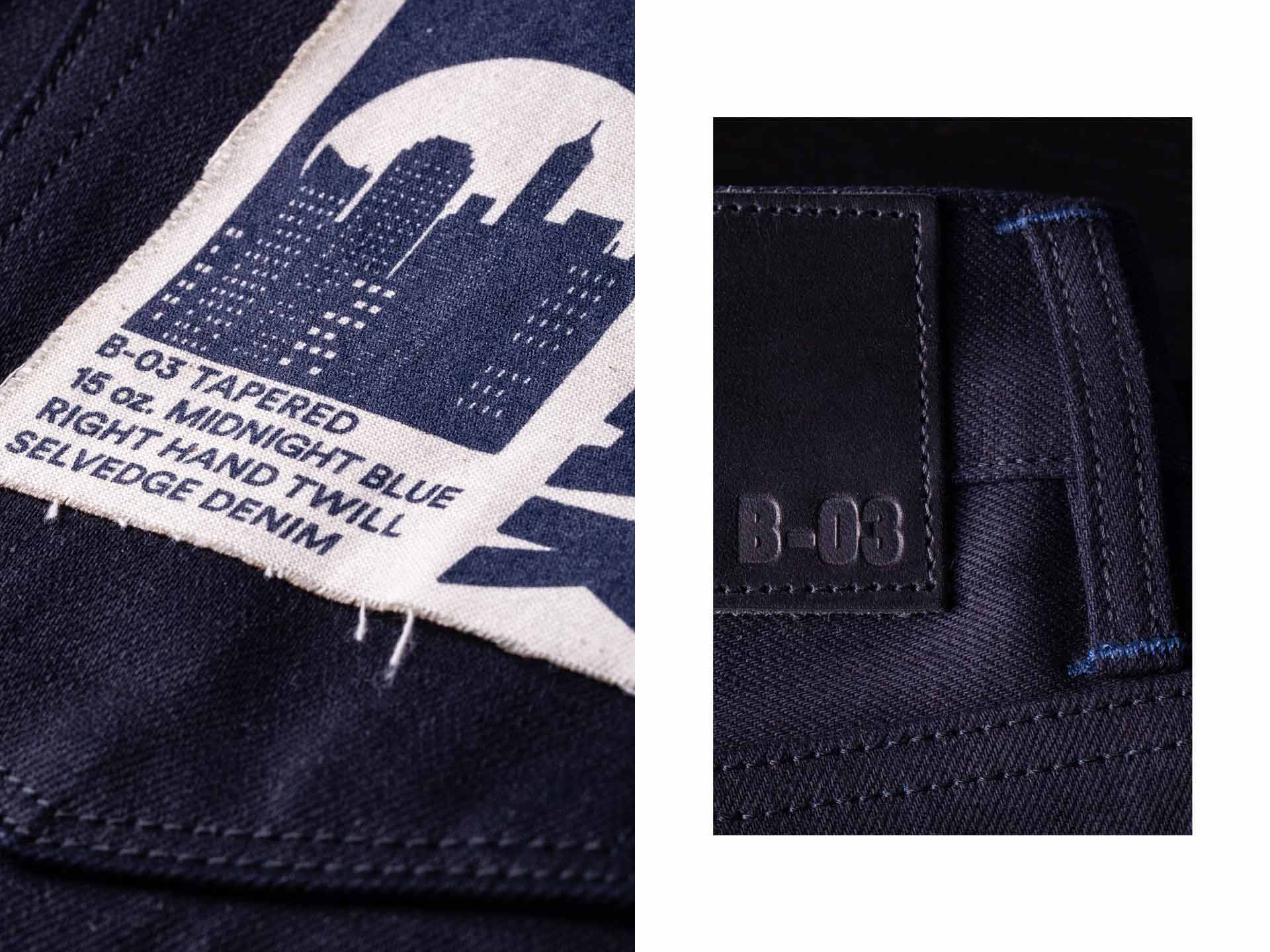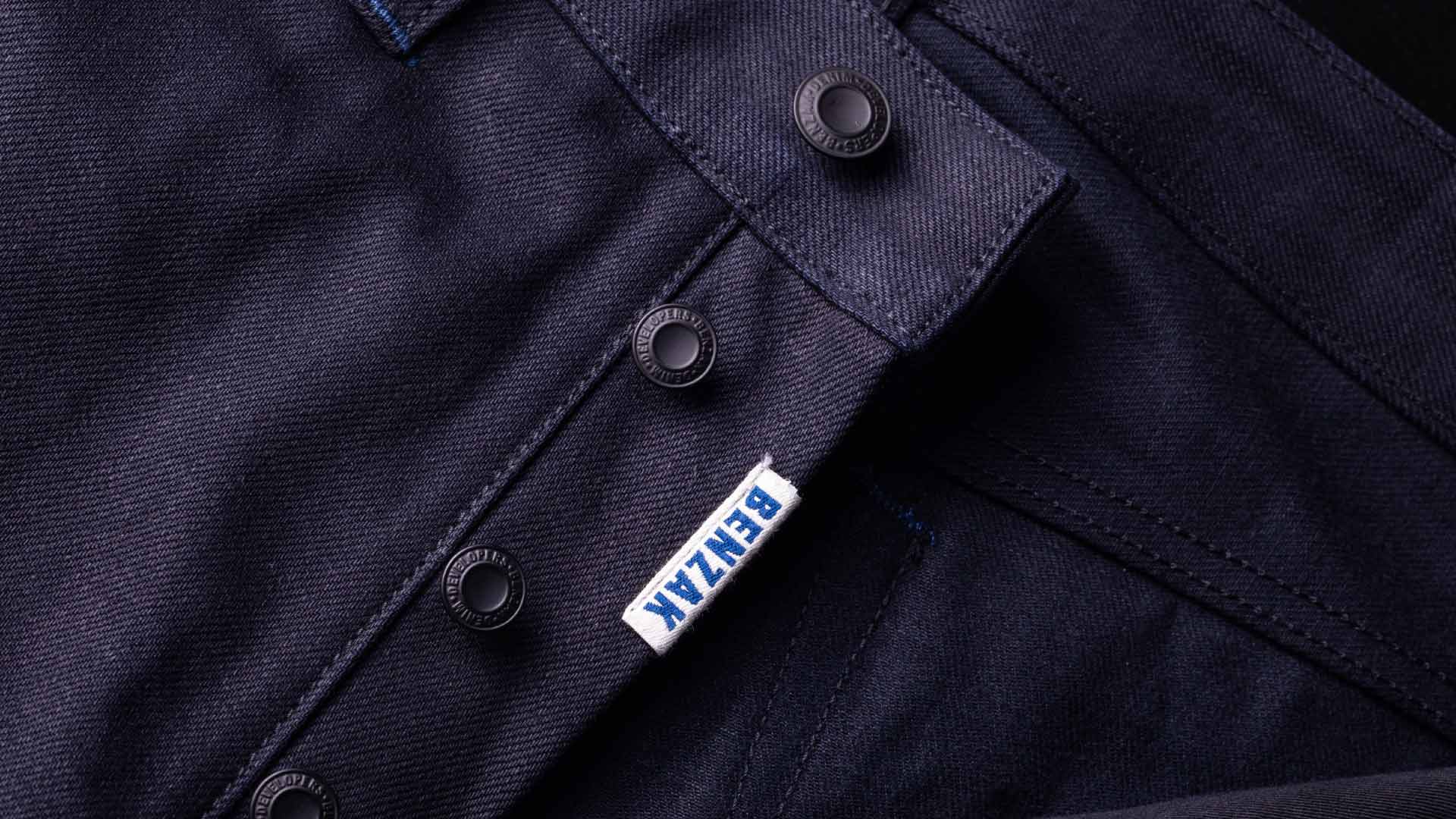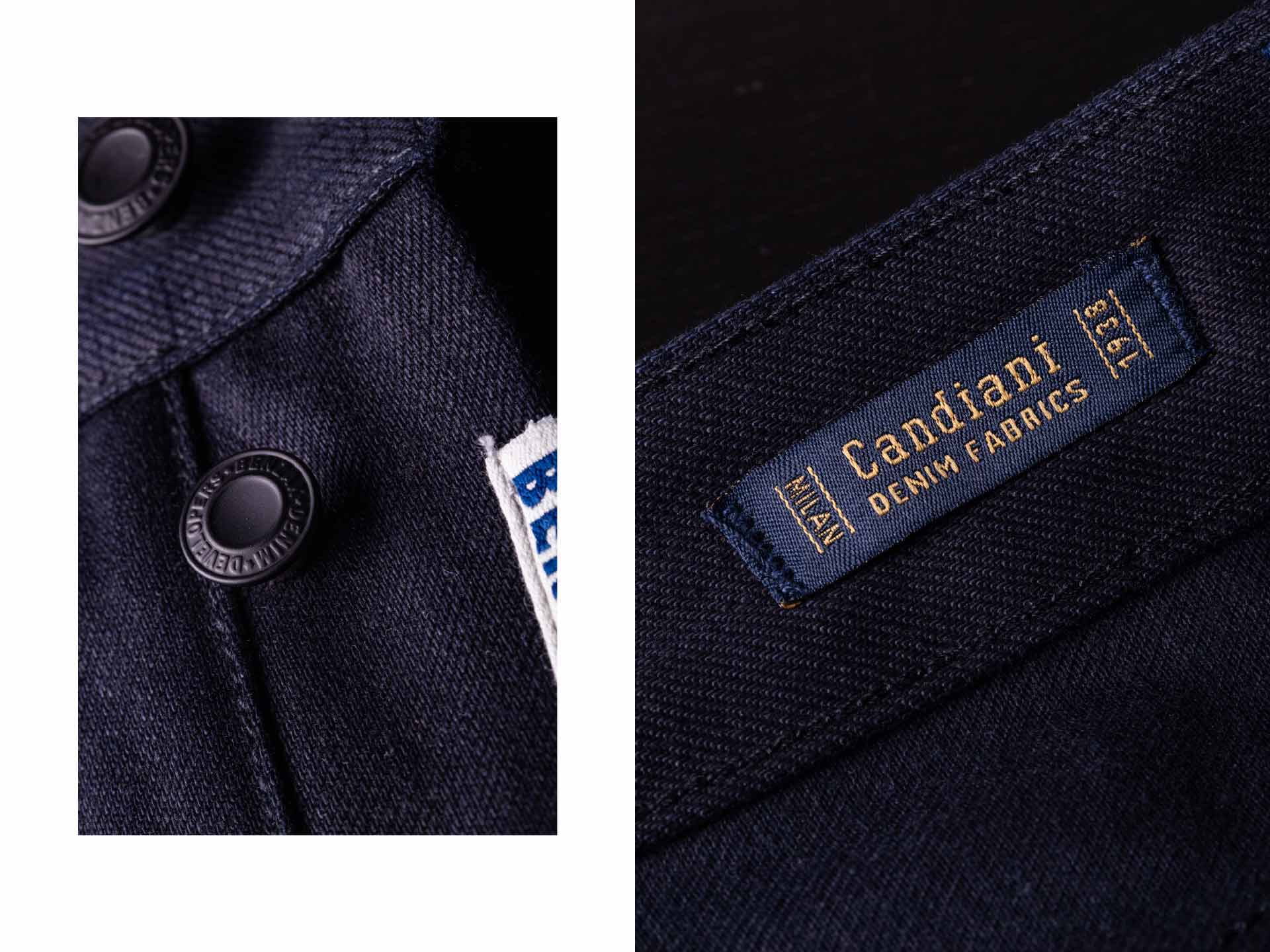 To keep the overall look of the jeans as dark as possible, we have used tonal stitching all-over the jeans, a black leather patch and black metal hardware. Even the pocketbags have been overdyed in black. The only exception would be our signature indigo-dyed bartacks and bull embroidery, which creates a subtle contrasting effect; especially the bull really pops out on this fabric.