Originally launched last year, the 11.5 oz. natural indigo eco denim is one of the most sustainable fabrics in our collection. Its relatively light weight makes it a perfect fabric for denim in Summer and therefore we've decided to fully restock its current core styles B-01 SLIM, W-01 STRAIGHT and BDJ-01 COWBOY JACKET as part of our SS22 collection; on top of that, we'll be introducing a brand-new style too, the BP-05 SERVICE PANTS, a rinsed worker style pant in a relaxed cut.
11.5 oz. NATURAL INDIGO ECO DENIM


The 11.5 oz. natural indigo eco denim has been woven by Berto in Italy and contains 100% organic cotton for its fiber composition. This type of cotton is grown using methods and products with a low environmental impact. But what exactly is the difference with respect to traditional cotton.

First, during the cultivation of organic cotton, neither pesticides nor chemicals fertilizers are used; also, this cotton doesn't come from genetically modified seeds, known as GMO's. Secondly, the cultivation takes place in accordance with the crop rotation method that keeps the soil more fertile. This helps reducing the amount of water needed to grow the cotton and prevents water contamination at the same time. Lastly, the production of organic cotton is certified by third-party organizations and endorses the protection of the environment and of the workers involved in the process of cultivation.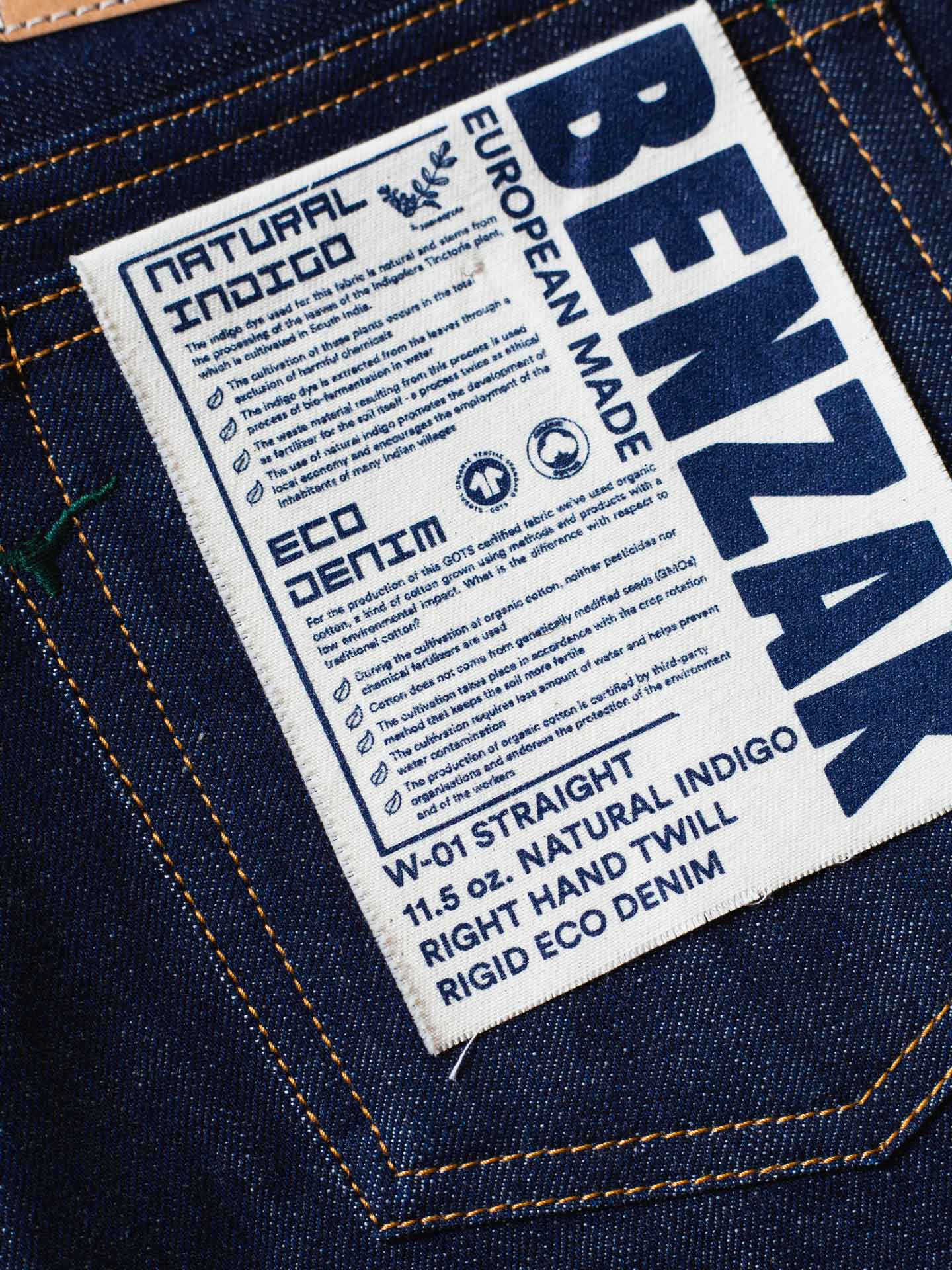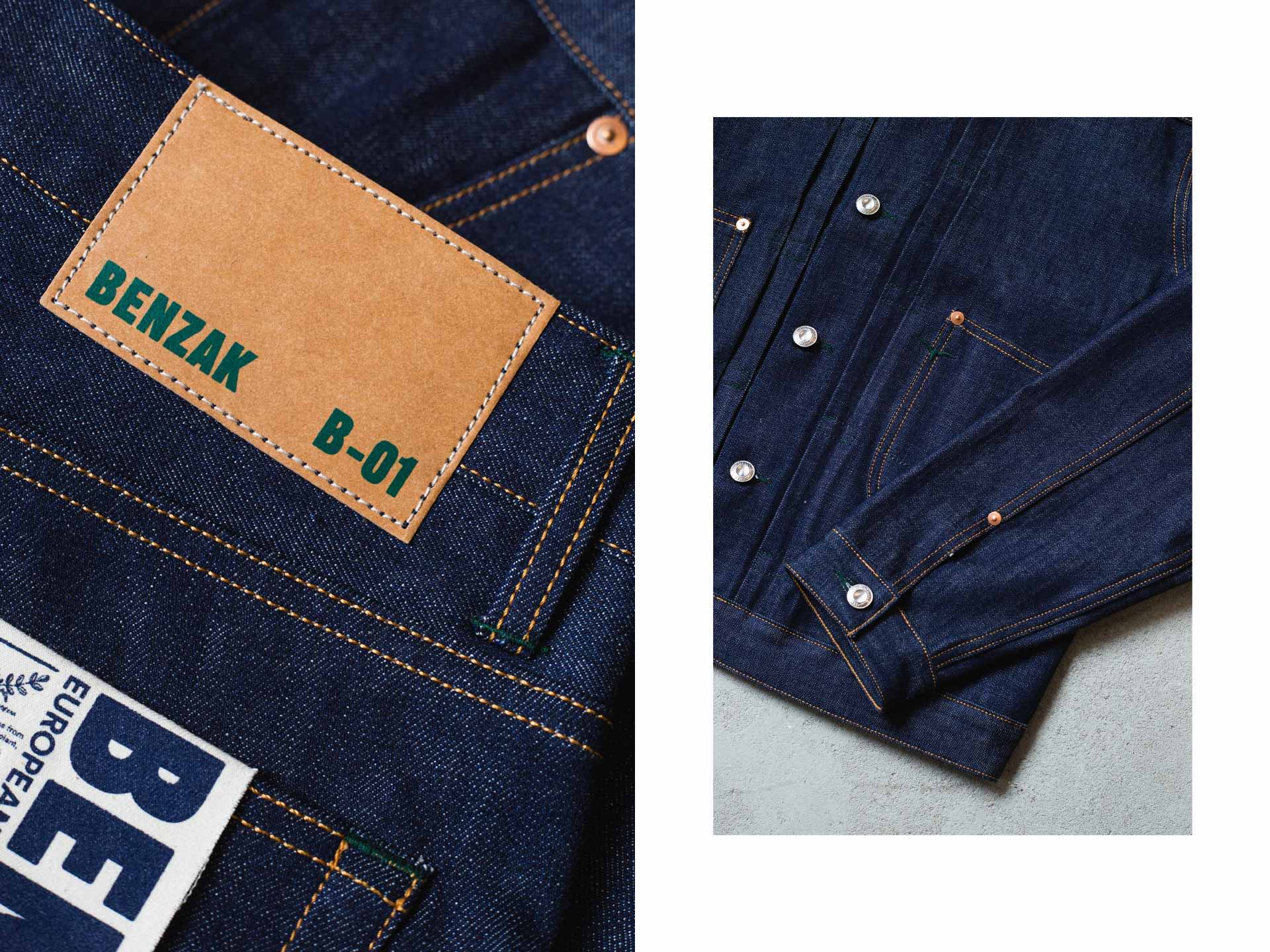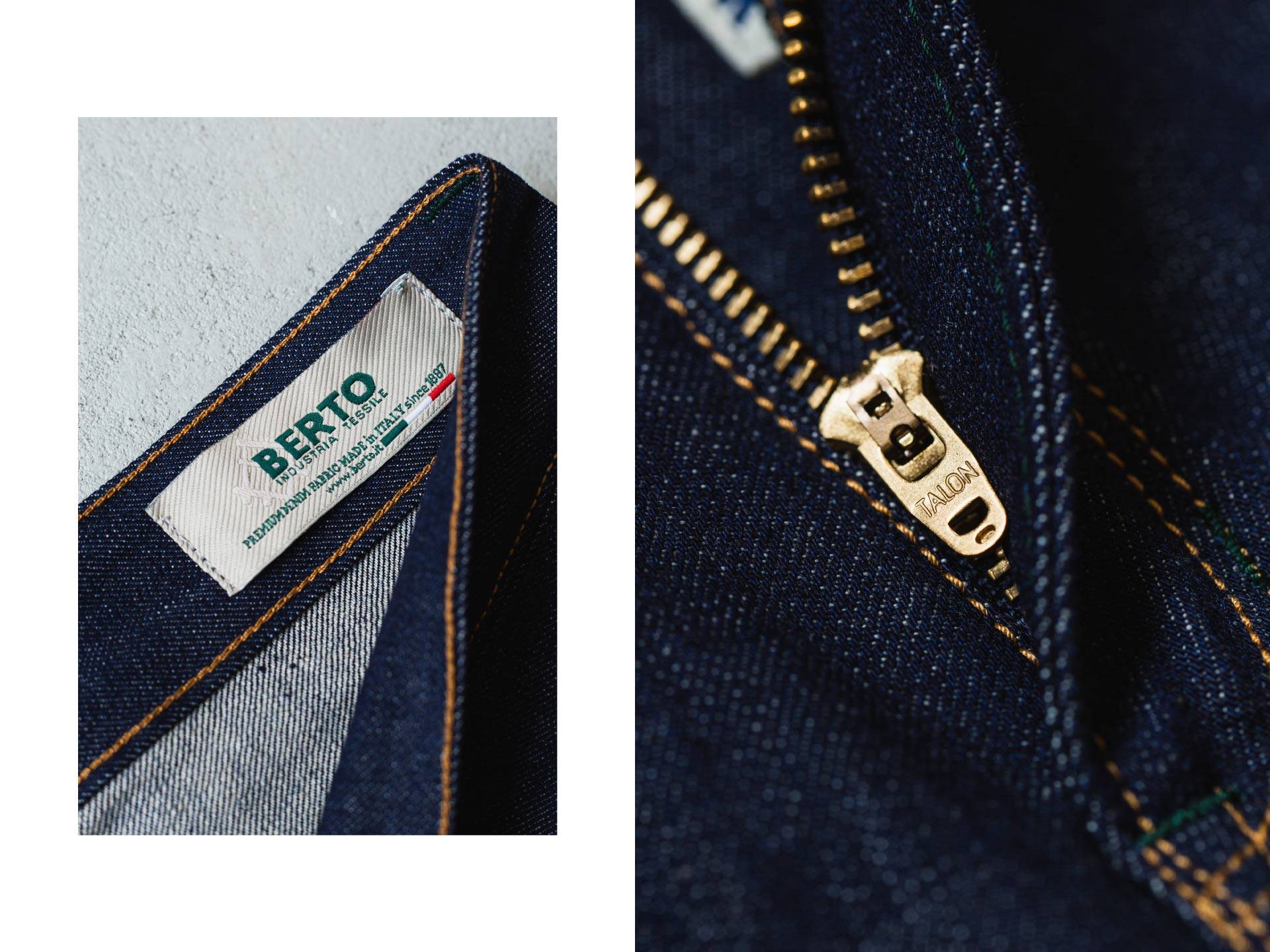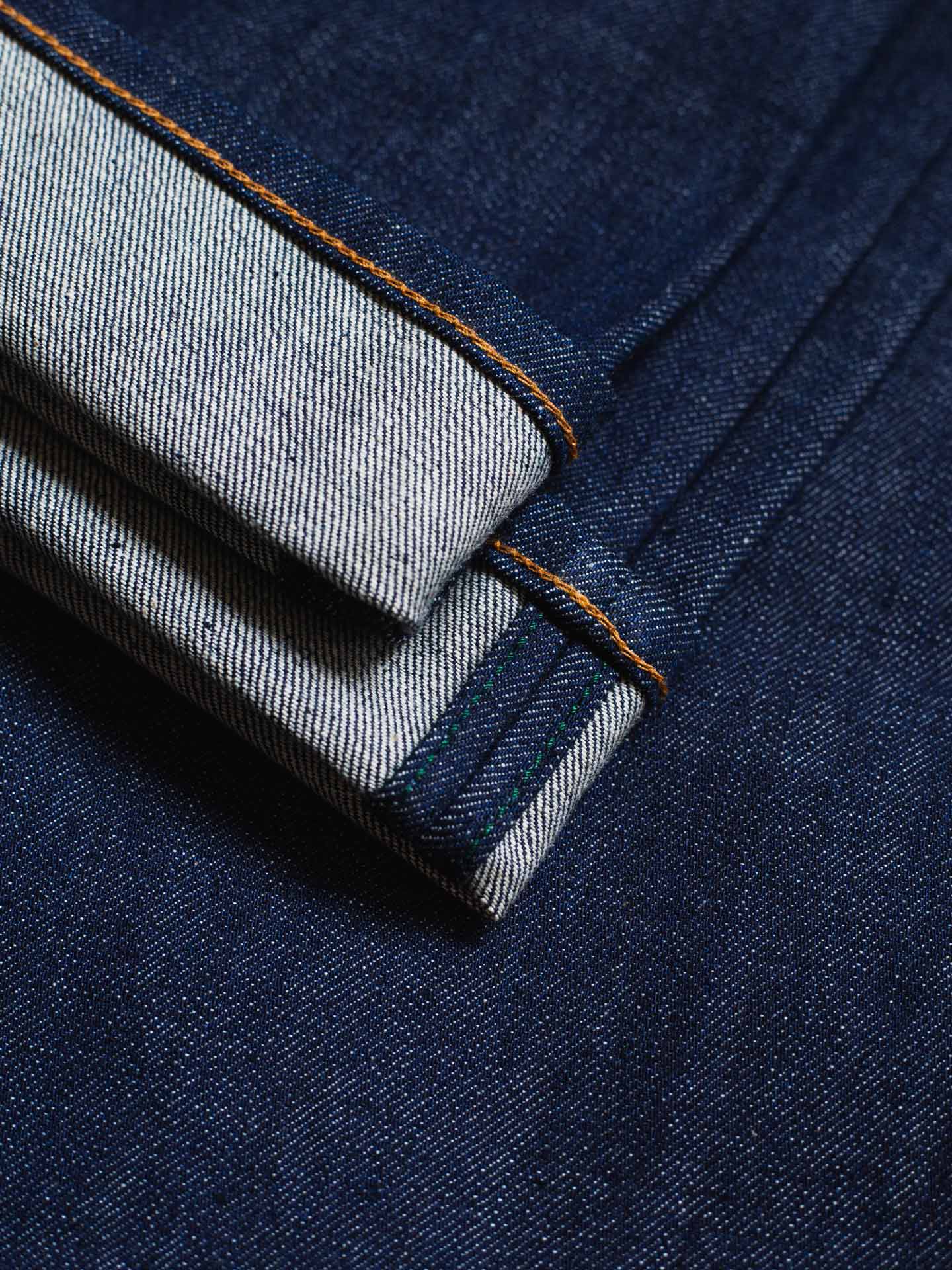 Besides the use of organic cotton, this fabric is dyed using natural indigo. While 99.9% of all denim is dyed with chemically created indigo, this type of indigo is extracted from the leaves of the Indigo Tinctoria plant, which is cultivated in South India. The cultivation occurs in the total exclusion of harmful chemicals and the indigo dye is extracted from the leaves through a process of bio-fermentation in water. This process is quite time-consuming but leaves barely any waste behind because any waste material is used as fertilizer for the soil where the plant grows.
Due to the use of organic cotton and natural indigo, this fabric is GOTS certified. To further promote its sustainable character, we have replaced the leather patches with a jacron counterpart and kept the garments it their unwashed state. The only exception to this will be the new BP-05 SERVICE PANTS.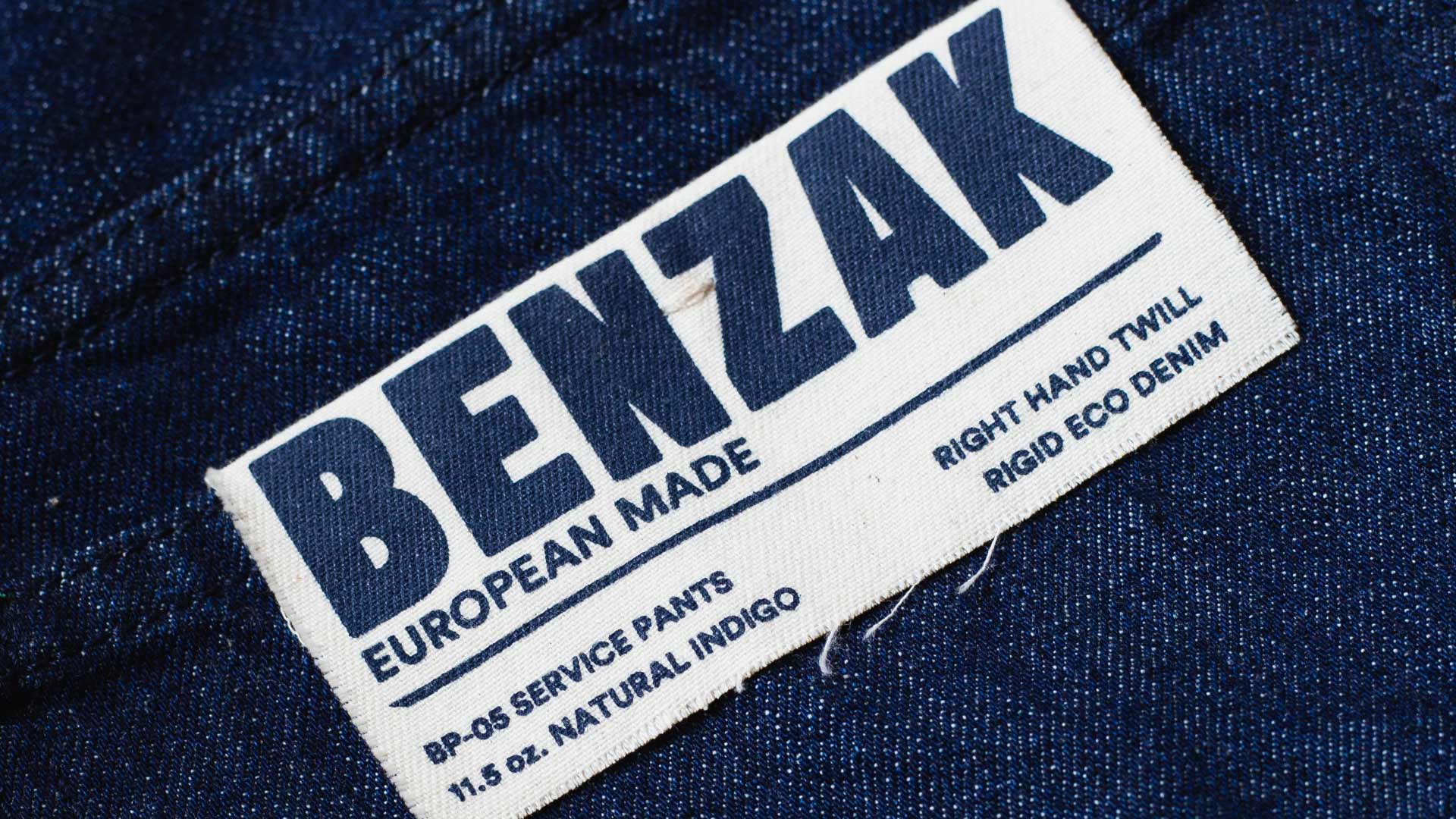 BP-05 SERVICE PANTS


The style and design of the BP-05 SERVICE PANTS is directly inspired on a true workman's pant. It features lined patch pockets at the front, rounded back pockets and an extra tool pocket below the right back pocket. The longer rise has a 3-button fly and the legs are straight with a wide hem at the bottom. We have decided to pre-wash the pants by giving it a factory rinse, softening up the fabric and showing first signs of the true blue indigo colour it hides under its surface.