For our 6th AW19 season, we're introducing a rather special duo to our EUROPEAN MADE collection. We've crafted the BC-01 TAPERED CHINO and the BDJ-02 RIDER JACKET in what can only be described as a fabric with unique character and a whole lot of life, the 12 oz. neppy denim. Alongside fit, aesthetics and functionality, many style-conscious folk out there deem fabric texture as one of the most important qualities of a garment. Our neppy Denim is constructed from a beautiful 12 oz. right-hand twill denim.
---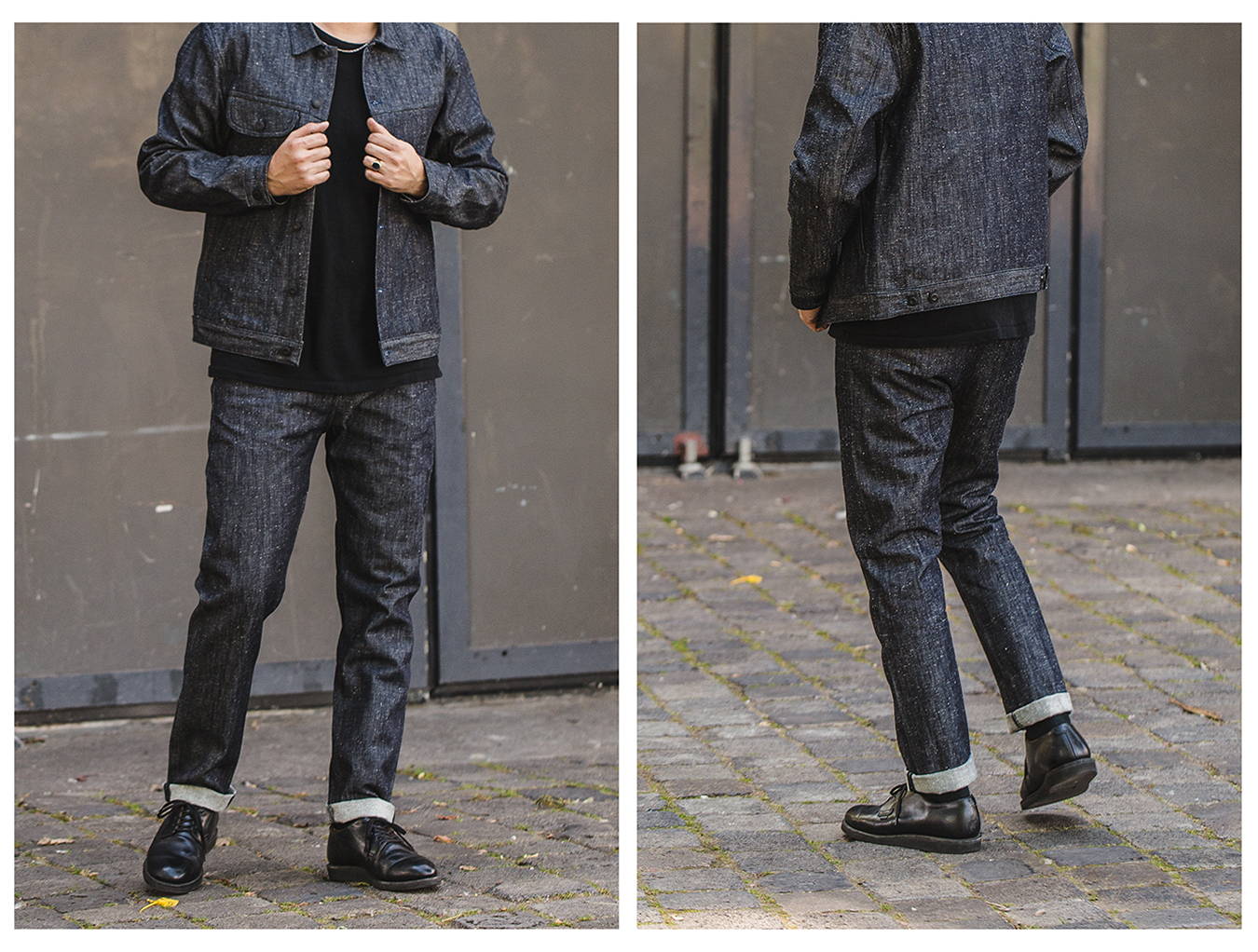 ---
If you're new to the 'in-depth' world of denim then you might just be wondering what nep or neppy is. A neppy garment just means that the fabric of the garment has been woven in a way that some of the cotton fibres extend and protrude from the surface. A neppy denim fabric usually has a "snowy" look, Its kind of like a thin layer of snow that sits effortlessly on the surface of the denim.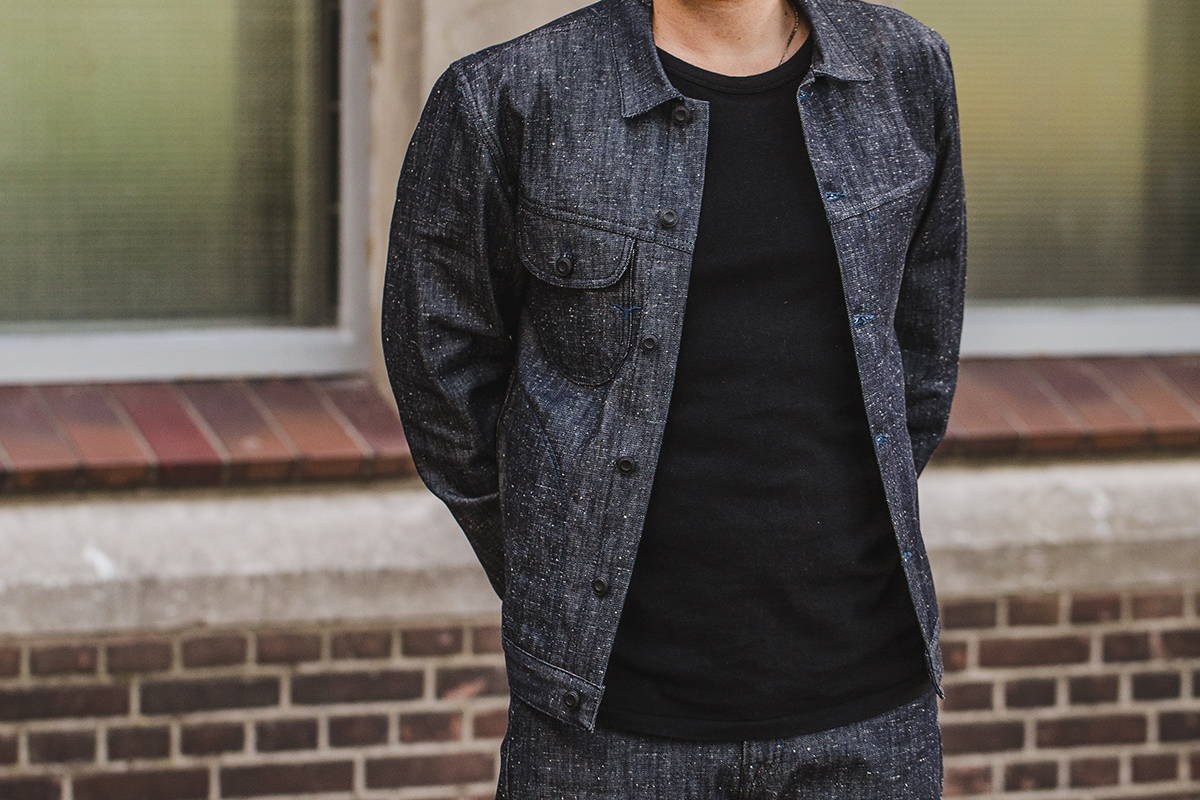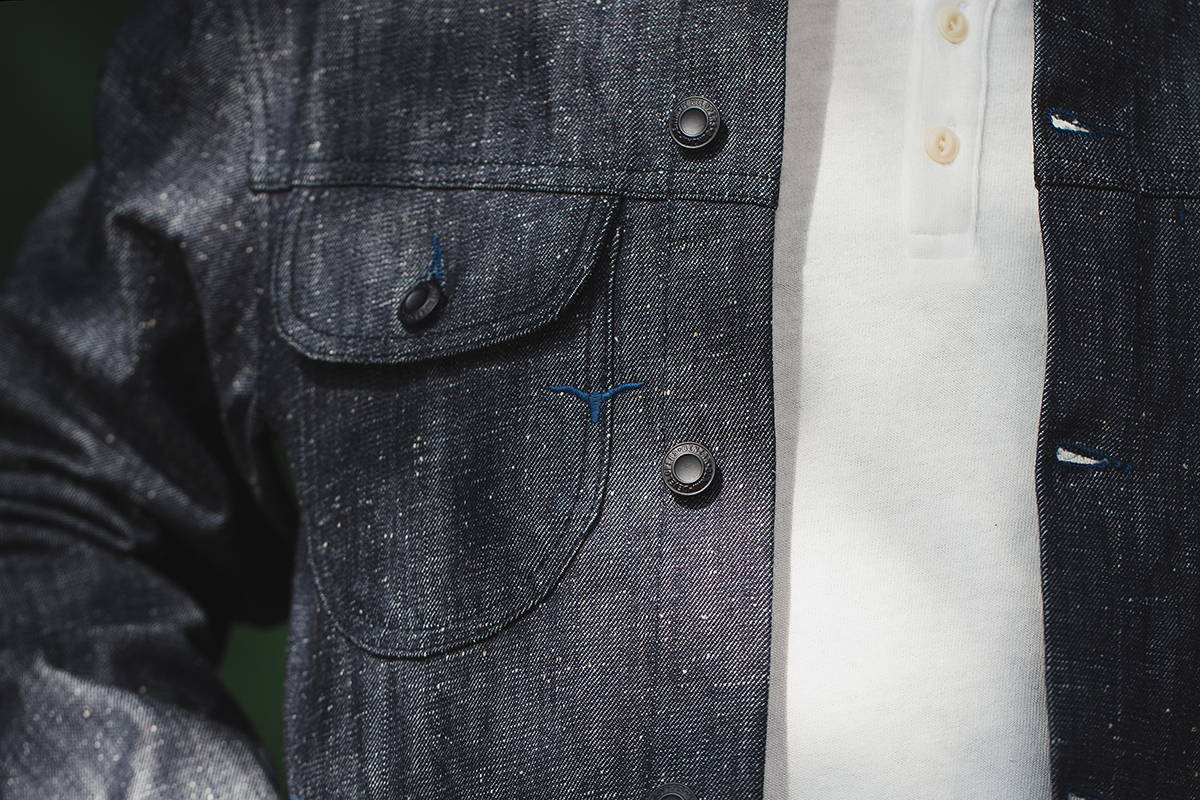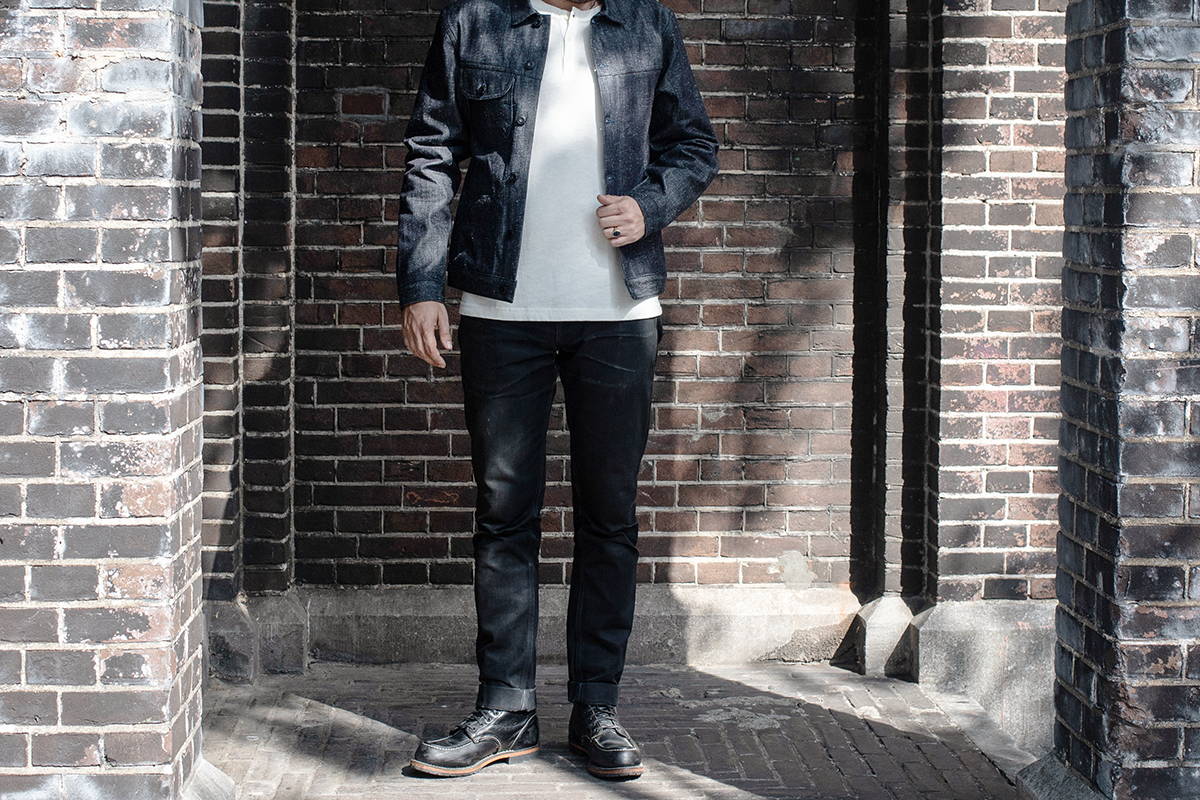 ---
Our neppy denim has been created by Imatex, Italy. A mill with a rich history and high standards when it comes to raw materials and production. They specialise in crafting non-traditional fabrics. In our previous collections, Imatex has provided us with both our herringbone and wool fabrics. Season after season we look to explore and develop in a variety of fabrics for our modernised contemporary designs. As developers, we stick to our core values and try to push boundaries within our limits.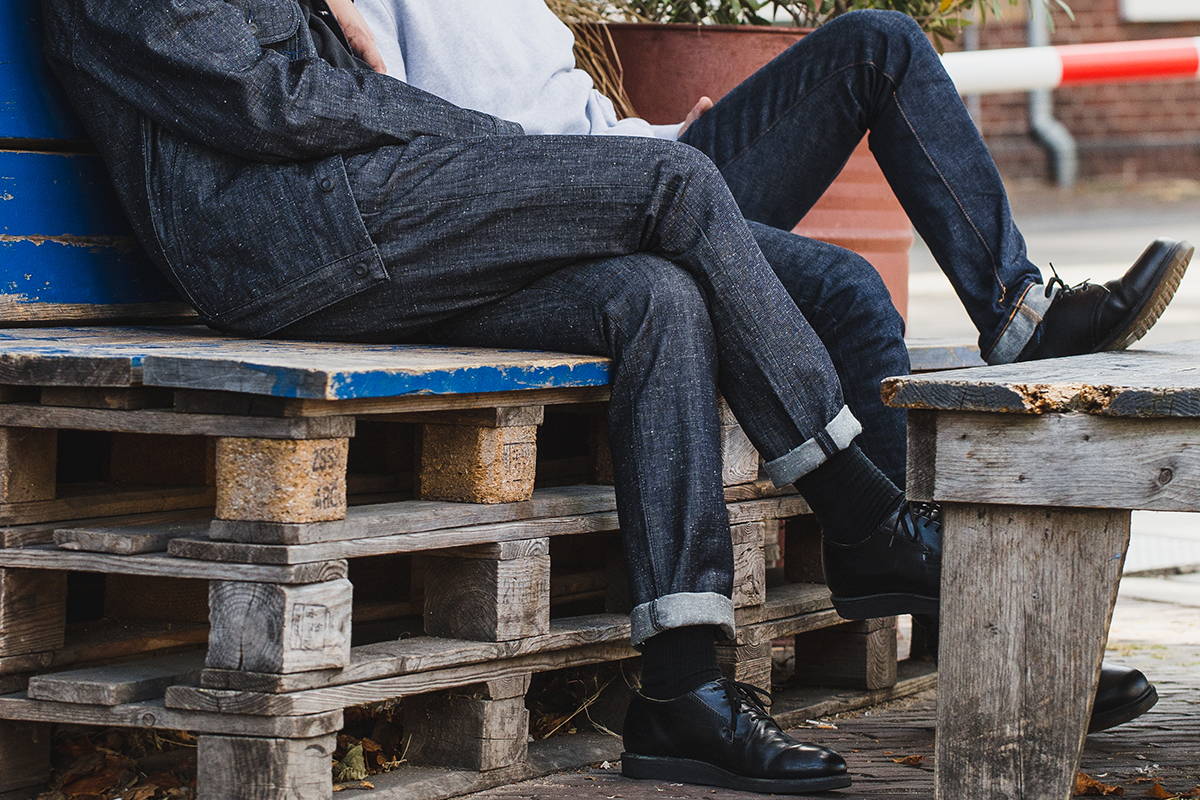 ---
The BC-01 TAPERED CHINO is one of our most popular cuts. It can be seen as a casual fit or smart trouser. The neppy denim we've used is a very dark indigo blue, almost black. The monochrome stitching, indigo dyed buttonholes, bartacks and fabric texture add to the intricate details of the garment. The fabric is an open weave, this means it's woven at a low tension naturally exhibiting comfort. Both the chino and jacket are soft and supple from the moment you put them on. Dressing up the chino is easily done. The BC-01 silhouette can be effortlessly styled for a sophisticated look. Just think, fresh white button-down shirt and a pair of oxfords.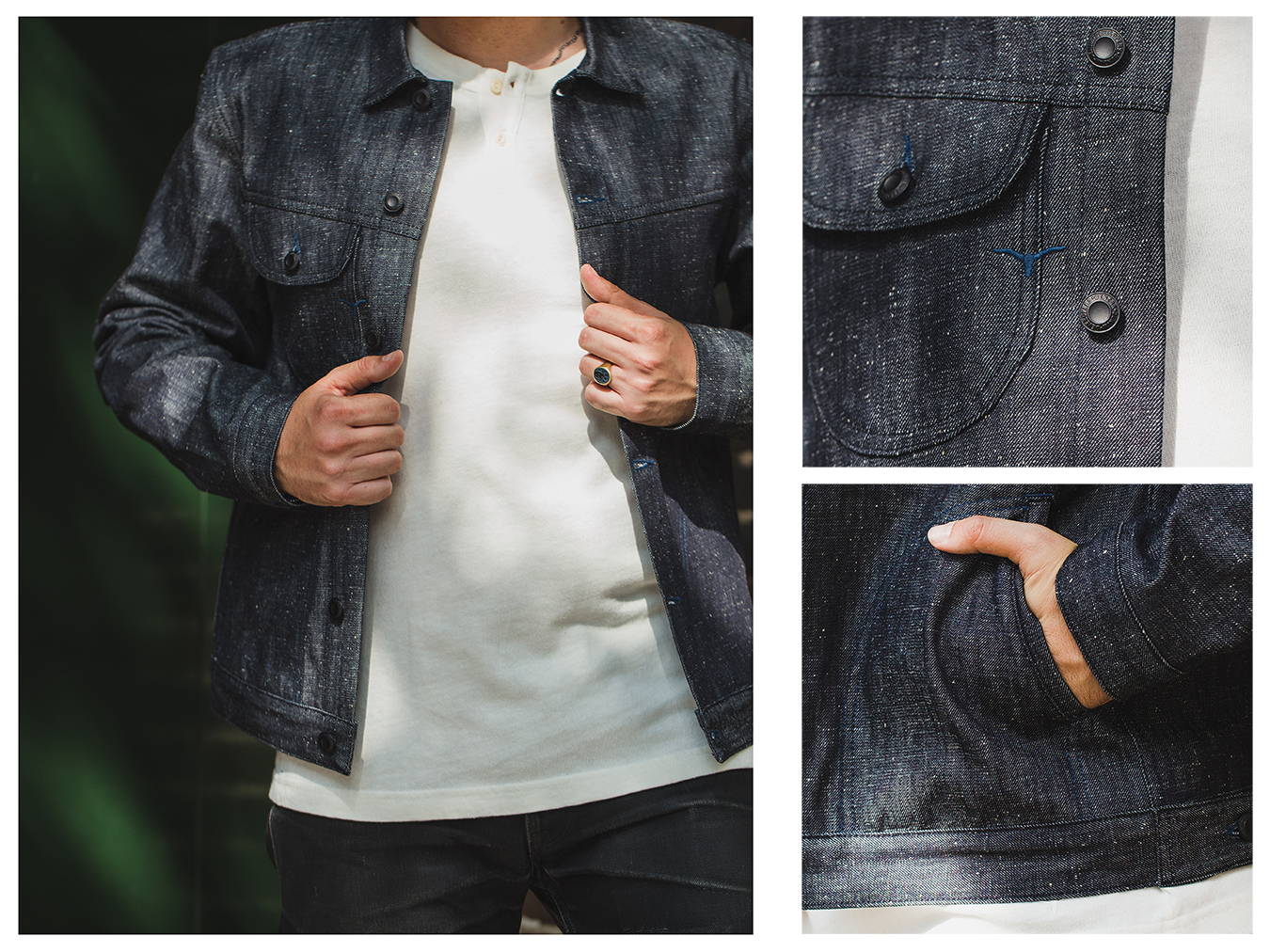 There is a beautiful contrast in silhouette and fabric when it comes to our latest iteration of the BDJ-02 RIDER JACKET. The BDJ-02 is a modernised version of a classic created in a playful fabric that doesn't take itself to seriously. The snowy facade and depth of the neppy denim bring out the smarter and edgier side of the rider jacket. Both the chino and jacket are statement pieces when teamed up with non-denim or contrasting denim apparel. Classed as a lightweight fabric the BDJ-02 is ideal for layering.
The neppy denim collection is a timeless addition to your wardrobe. The chino and jacket worn as a co-ordinated is a fresh take on the well known double denim look. It also doubles up as a tactical snow storm night-camo suit.
---