We've developed the BWS-02 UTILITY SHIRT three seasons ago as an alternative to the BWS-01 WORK SHIRT. While the latter features two pockets with flaps, the BWS-02 focusses on the improvement of its utility in the form of open pockets with one additional pen compartment, hence the name 'utility shirt'. Both shirts are based on the same pattern and therefore have a similar fit.
To differentiate the two shirt styles, we've put more emphasize on flannel fabrics and light-weight denim for our BWS-01, and use the BWS-02 block for vintage-inspired fabrics instead. It was this exact reason to introduce the BWS-02 in the first place, as we wanted to create a shirt with our 8 oz. Kojima chambray for our AW20 collection, the same fabric that's used for the pocketing of the made in Japan line. This shirt has now become part of our core collection, and it has been the only fabric available in BWS-02… till now.


As part of our SS22 collection, we have released the BWS-02 UTILITY SHIRT in two new Japanese fabrics: 9 oz. wabash indigo selvedge canvas, and 6.5 oz. LHT selvedge denim.
9 oz. wabash indigo selvedge canvas
The first known version of the 'indigo wabash stripe' was made by a company called J.L. Stiefl & Sons. The name of the wabash striped pattern finds its origin in the Wabash Confederacy, a Native American tribe that lived in an area covering the current US states of Illinois, Indiana and Ohio. Indigo wabash stripe fabrics are typically known for their durability and were used in hard labour as the fabric for workwear garments. Our 9 oz. wabash indigo selvedge is constructed in the same way as out 9 oz. duck brown counterpart, except this version is indigo yarn-dyed and has the distinctive printed white dot stripe pattern. Woven by Collect Mills in Japan.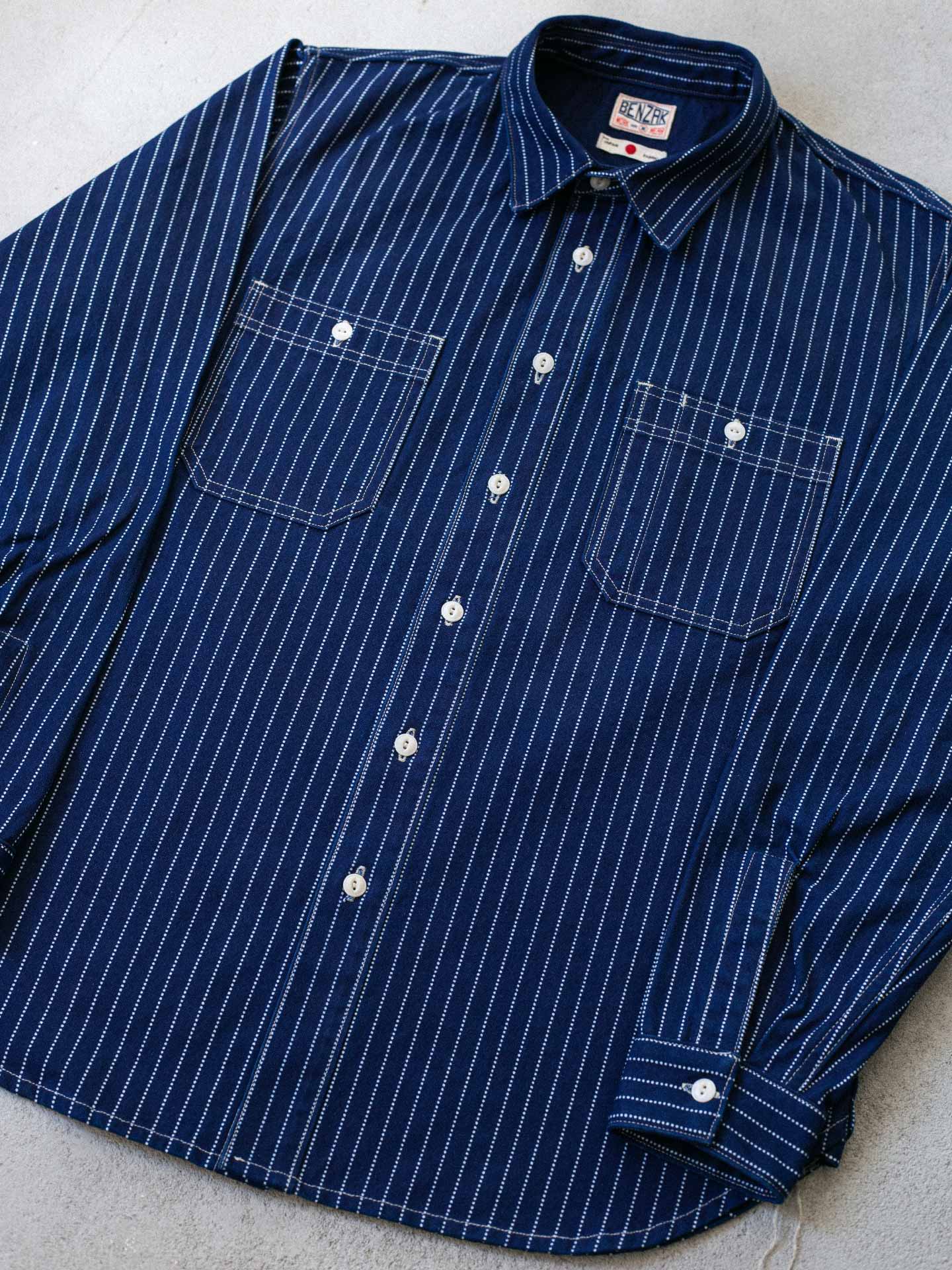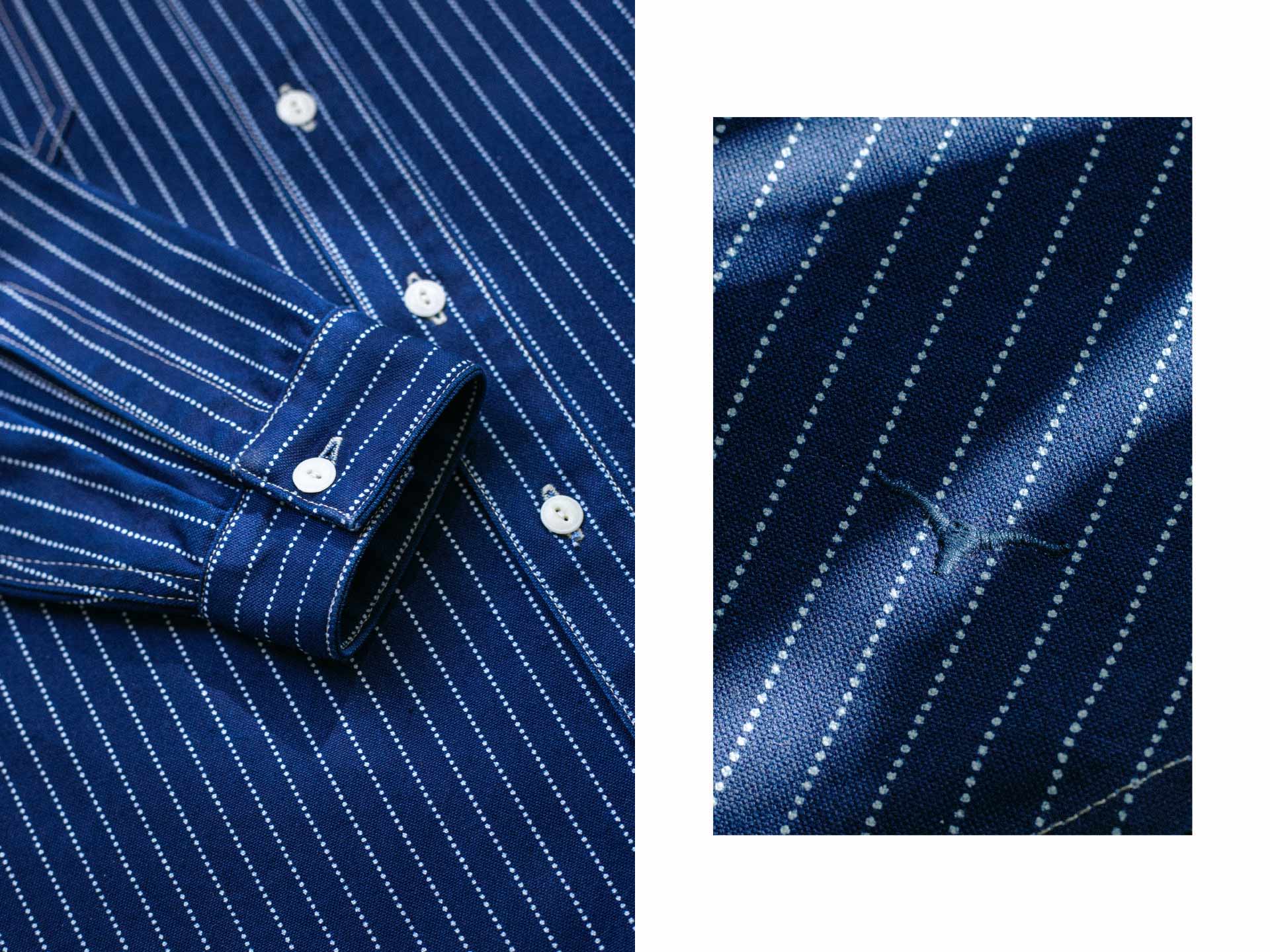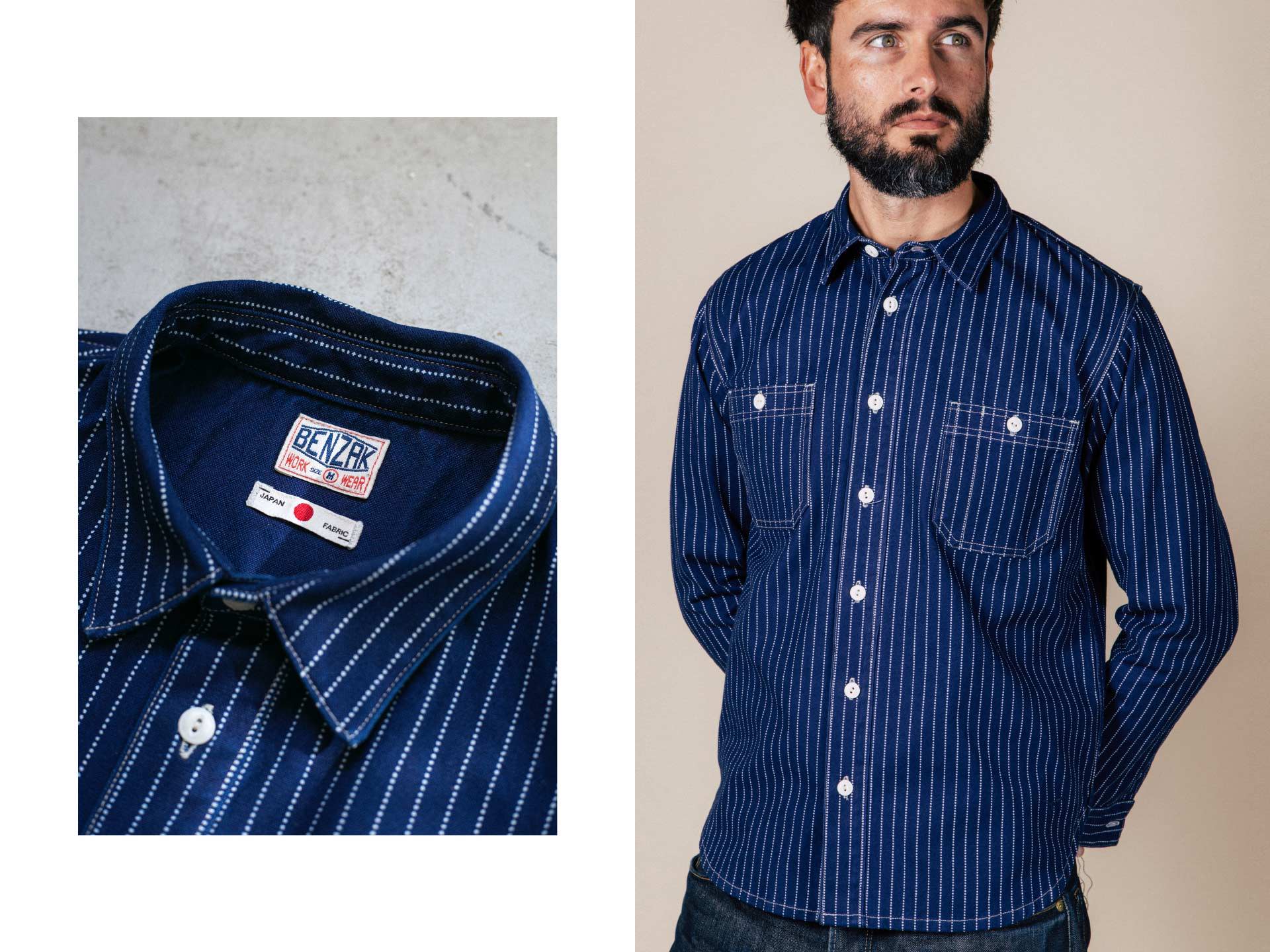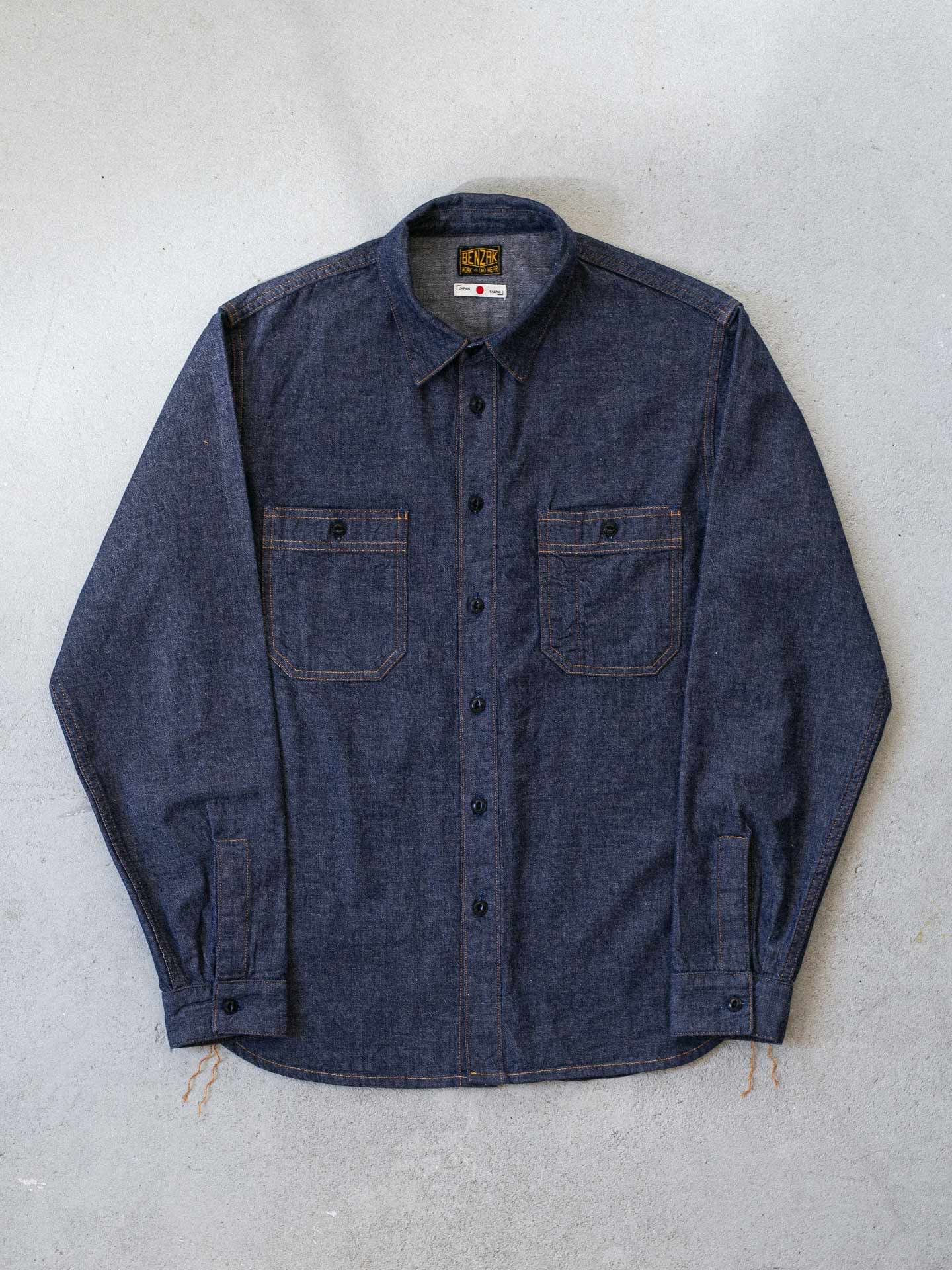 6.5 oz. LHT selvedge denim
This left hand twill light-weight denim has a slight Western flavour to its mix. Typically used for shirting, our 6.5 oz. LHT selvedge denim has a hairy surface that, in combination with the soft touch typically characterized by left hand twill fabrics, feels incredibly comfortable. Despite an initial rinse, the indigo colour remains dark and has plenty of potential to fade with a nice contrast. Woven by Collect Mills in Japan.