SS20 marks a period of growth for BENZAK. We've designed and developed our most comprehensive utilitarian collection to date. Fundamentally we're a denim brand, our construction and style methodologies derive from our foundational Japanese influences. Our deep understanding of tradition merges with modernised fits, functional details, and high-quality materials to create contemporary styles for you. This collection noticeably leans into a non-denim orientated direction whilst staying true to our artisanal-esque values. Drop 1 sees the introduction of a military-inspired commuter combo and a sophisticated indigo x black canvas co-ord, both crafted from premium grade Japanese and Italian materials.
BRJ-01 COMMUTER JACKET
8 oz. ripstop forest
We've developed the BRJ-01 COMMUTER JACKET with the city roamer in mind, aka the cyclist. Or, just the style enthusiast who enjoys looking sharp in an urbanised military cut. The commuter jacket is loaded with meticulous details such as the camouflage sateen pocket bags, easy to use snap-buttons and an elasticated rear waistband to keep the breeze out. It's light-weight, functional and perfect for cruising about breeze free. It's more than suitable for all year round wear and will keep you dry through light showers. It's essentially layerings best friend. More commonly ripstop fabrics are made using polyester, and we don't like to use plastic; so in our true nature we've crafted the jacket using a 100% cotton ripstop fabric made by our long standing partner Collect Mills, Japan.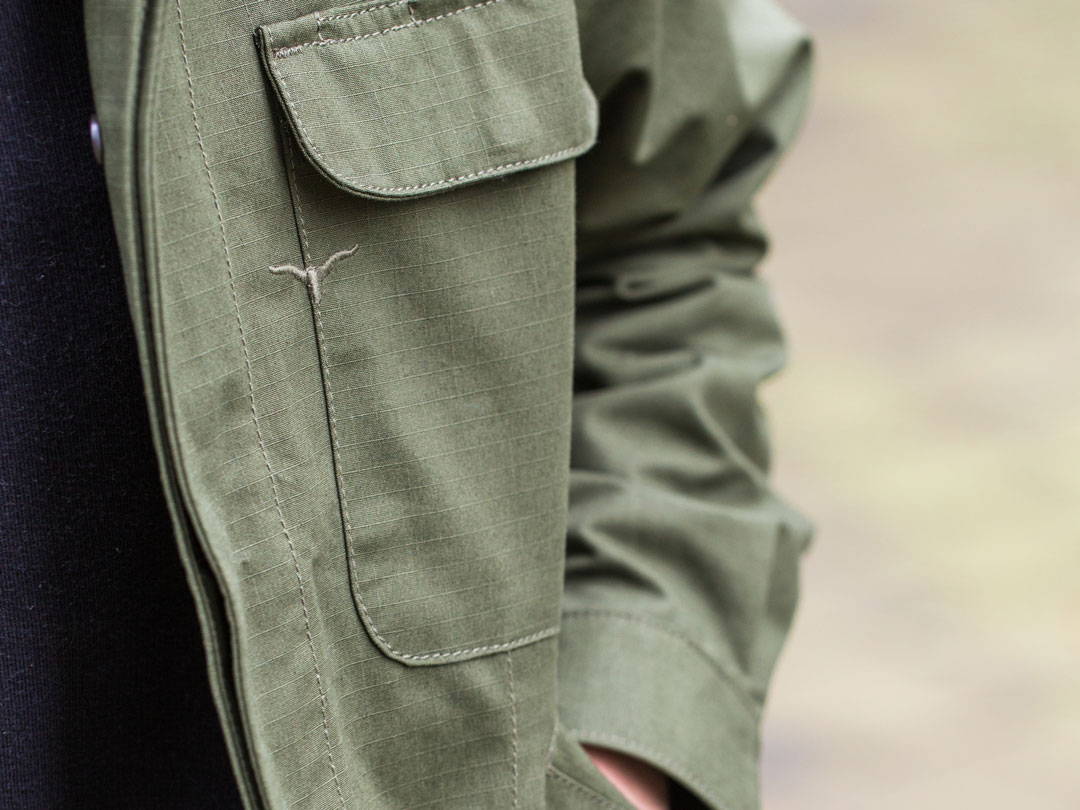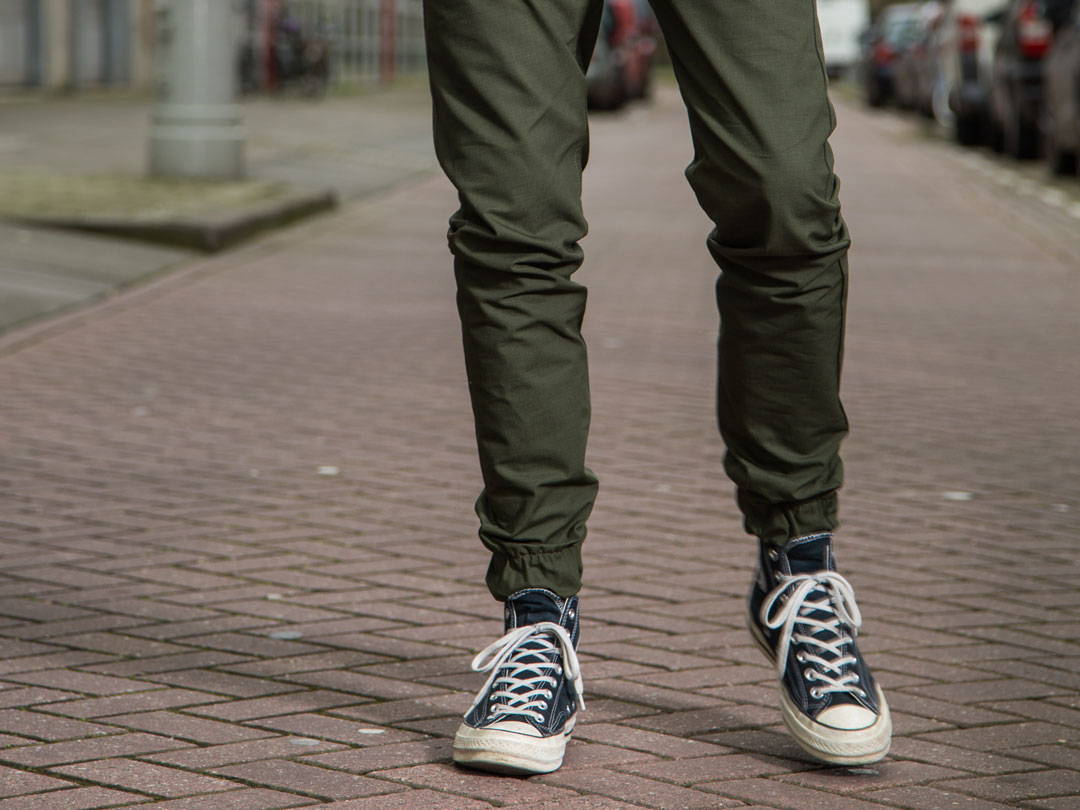 BP-04 COMMUTER PANTS
8 oz. ripstop forest
The BP-04 COMMUTER PANTS are designed and developed in conjunction with our BRJ-01 COMMUTER JACKET. Perfect for agile city travel with a nod to an urban military style. The BP-04 can take you from city cycling to casual cafe in seconds; slim fitting and made for movement. The pants are more than functional, designed with elasticated cuffs so no fabric can get caught in your bicycle chain, the wind is kept out and if you're whizzing through puddles there's minimal splash. Wear it separate or as a combo, the jacket and pants are both versatile in style.
BDJ-01 COWBOY JACKET
11.5 oz. indigo x black selvedge canvas
Back in 2018 the BDJ-01 was the first jacket to make its way into our core collection. Each season we design and develop our collections to illustrate where we are as a brand and how we're evolving. We've reimagined the BDJ-01 COWBOY JACKET in a well seasoned 11.5 oz. indigo x black selvedge canvas. Our BDJ-01 is a modernised cut drawing inspiration from the original type 1 and type 2 denim jackets. Building upon our original design in a totally new way gives the article a completely new look. In contrast to your selvedge denim jeans, the canvas and cut combo adds to an overall refined casual look. As a stand-alone piece the jacket most definitely takes centre stage. Its deep indigo x black hue accompanied by indigo yarns and a texturised look are a statement of quality in itself. When teamed up in a street style coordinate ensemble you'll be sure to turn some heads. Keep scrolling for more on the matching flap pocket fatigue pants.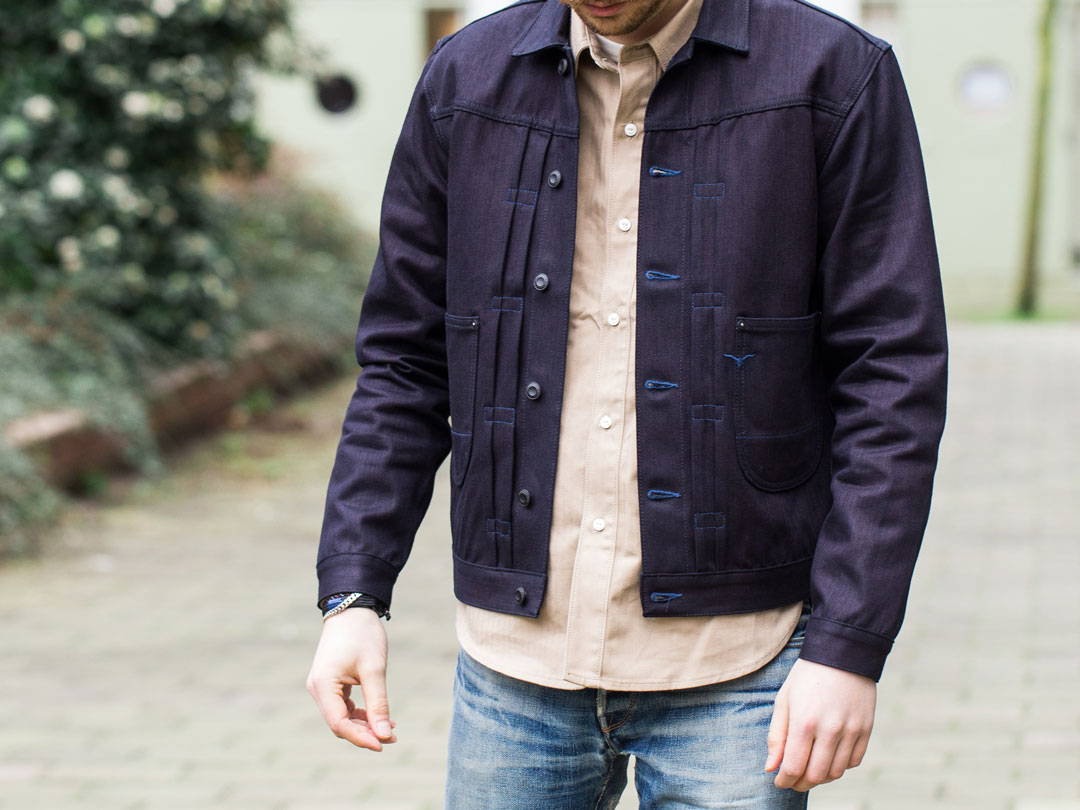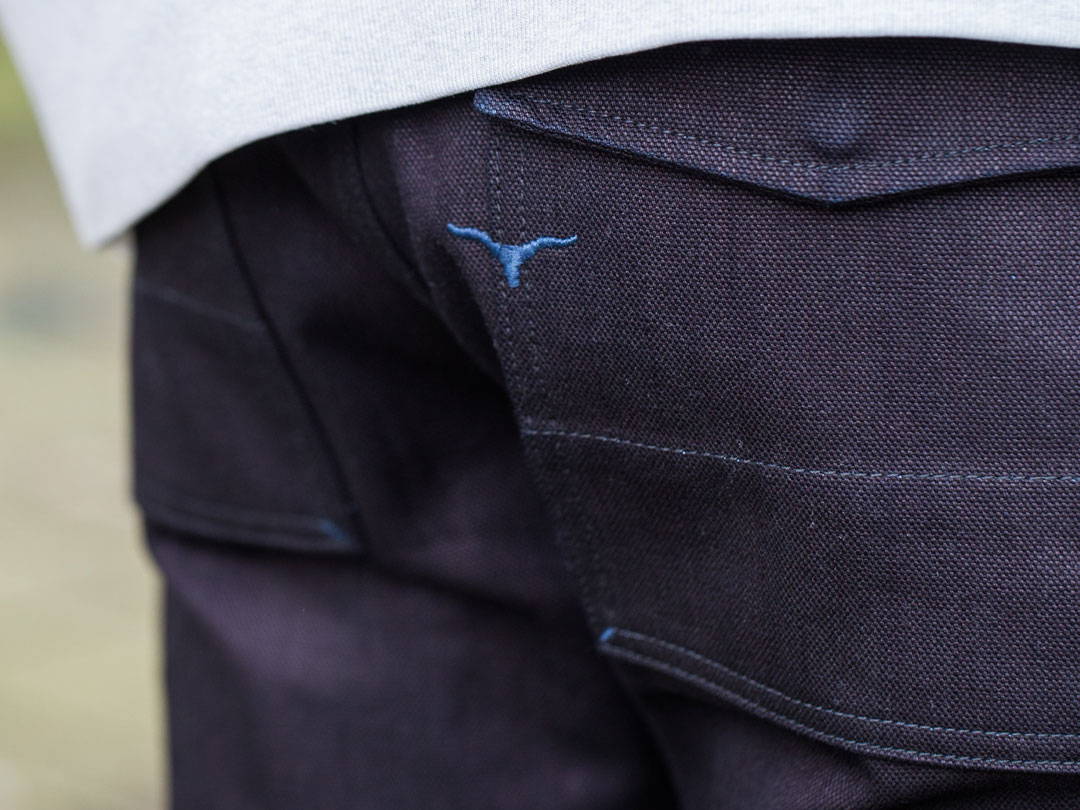 B-02 STRAIGHT F/P
11.5 oz. indigo x black selvedge canvas
The B-02 STRAIGHT F/P 11.5 oz. indigo x black selvedge canvas pants are crafted from the same fabric as its BDJ-01 counterpart. F/P stands for flap pocket; although, this can also be interpreted as fatigue pants. The B-02 STRAIGHT F/P follows the same 1940s inspired fit from our core EUROPEAN MADE line. The fabric and fit combination bring a sense of modern substance to a new workwear style. Garments such as the B-02 STRAIGHT F/P are a representation of how BENZAK is maturing into a fully-fledged lifestyle brand. The pants visually emphasise a loose fitting structure, breathable qualities and are loaded with BENZAK details; most importantly, our iconic hidden six pocket.
The first few pieces from our SS20 collection will be available online and in stores, March 2020.
To keep up-to-date with the latest news from us click here to subscribe.