A few weeks back, you saw the introduction of not one, but two coordinate styles enter our collection. We presented the military-inspired, technical, BRJ-01 COMMUTER JACKET, and the BP-04 COMMUTER PANTS. The second of our full-suit combinations to reach your screens was the highly anticipated indigo x black selvedge canvas ensemble, the BDJ-01 COWBOY JACKET, and the B-02 STRAIGHT F/P fatigue pants. Drop 2 welcomes in a highly characterized broken twill iteration of our much loved B-01 silhouette, our B-04 is cut from a familiar cloth, and one of our most notorious B-01 styles gets a full restock.
B-01 SLIM 13 oz. blue flame BT selvedge
Our B-01 SLIM 13 oz. blue flame BT selvedge is an uplifting take on our iconic B-01 SLIM cut. It's also the third Japanese fabric to enter our EUROPEAN MADE line. Our essential slim silhouette combined with this rich characterized Japanese fabric makes for an exciting alternative to your norm. The coveted Kurabo Mill, Japan, has woven this very special broken twill denim, allowing us to produce a distinctive fabric and fit combination. The blue flame gets its name from the secret dyeing technique Kurabo uses to create the prominent blue hue. Some parts of the denim are penetrated more than others; this creates a flame-like pattern from different shades of blue. The broken twill construction prevents the legs from twisting, but this method of weaving is as functional as it is aesthetic. The jeans will maintain their original straight look after lengthy wearing and the occasional wash. Coming in at an entry-level weight of 13 oz. the blue flame is a contender for easily styled everyday wearing. It's definitely a statement piece among other jeans.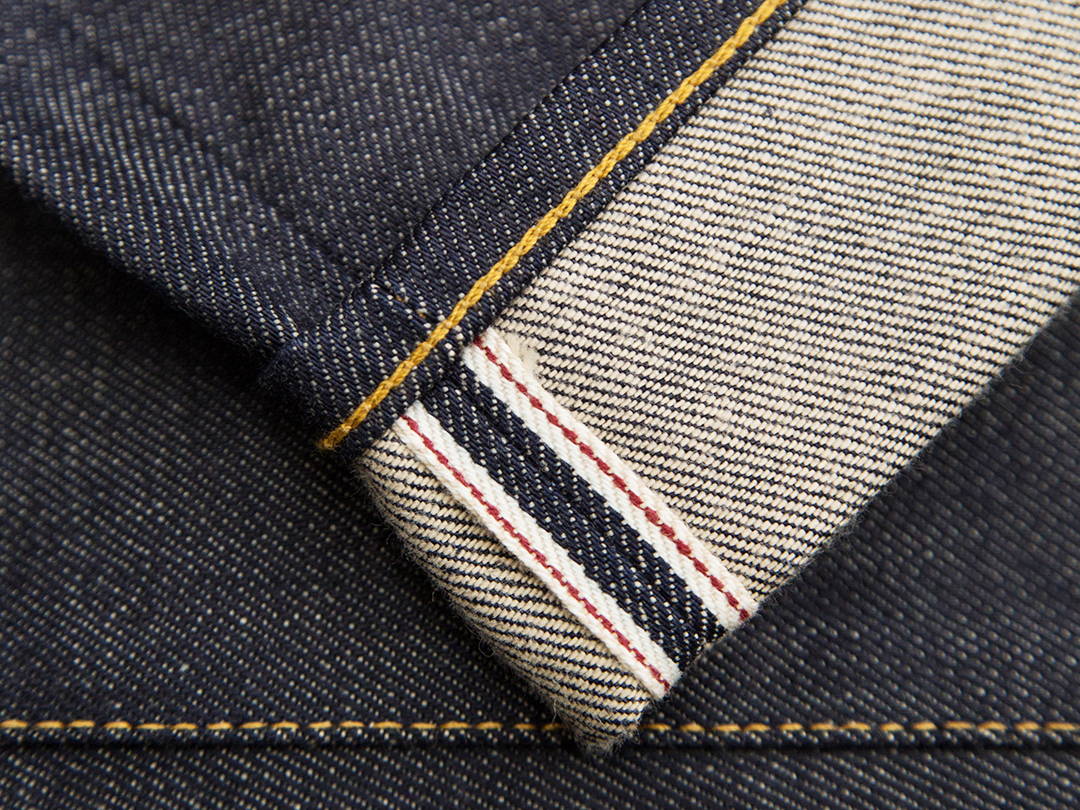 B-04 RELAXED 13 oz. brown cotton selvedge
The B-04 RELAXED cut made its debut into our core collection during late 2019. It was first released in our proprietary 15 oz. special #2 vintage indigo selvedge denim made in collaboration with Candiani Denim. The relaxed fit is the latest addition to the EUROPEAN MADE line-up, and it's building up some much-loved momentum amongst brand advocates. SS20 introduces our B-04 RELAXED cut in our 13 oz. brown cotton selvedge fabric. The 13 oz. iteration of the contemporary, relaxed silhouette is lining itself up to be a desirable entry-level combination. Unlike your standard indigo pair of jeans, the weft (horizontal yarns in the fabric) are dyed brown. After a lengthy amount of wear, a subtle bronzed effect will make its way to the surface of the fabric. This technical effect adds subtle depth to the fabric while illustrating a natural vintage hue.
B-01 SLIM 13 oz. indigo selvedge
The B-01 SLIM 13 oz. indigo selvedge is one of our best sellers, and it's back in stock. As you've probably noticed, we're not a brand that places heavy amounts of branding on our products. Although, we're always looking to include minimal, quality signature BENZAK details within our designs. Our 'made in Japan' line jeans all host a small embroidered version of our bull brand logo on their right-side back pocket, it's very inconspicuous. For SS20 and the foreseeable future, we've decided to feature the embroidered bull logo onto our EUROPEAN MADE line jeans in the same position. Our indigo selvedge fabric is made by Candiani and weighs in at an entry-level 13 oz. If you're making a move into the quality denim game, then this makes an excellent choice for your first pair of raw selvedge denim jeans. They're easy to break in, have a mid-tone classic blue hue and are available in one of our most notorious fits.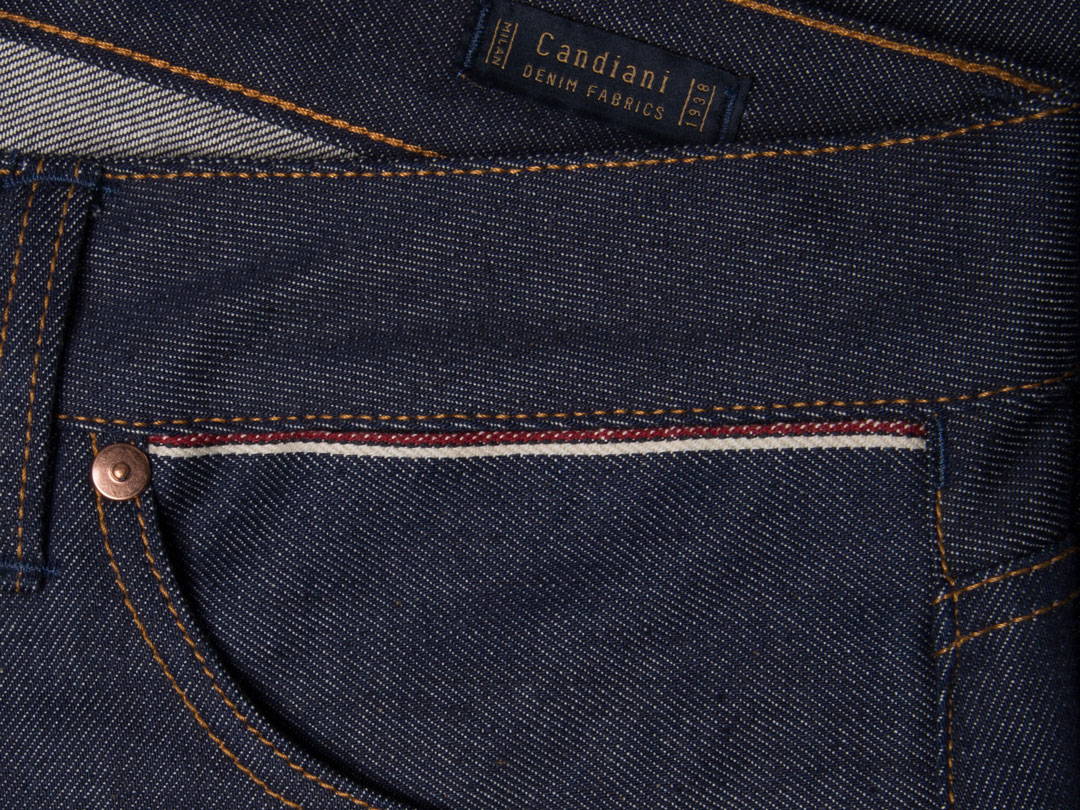 The first few pieces from our SS20 Drop 2 will be available online and in stores, from 15th April 2020.
To keep up-to-date with the latest news from us click here to subscribe.