Next week we'll be releasing some of our most summer focused products to date. SS20 has been a turning point for BENZAK, or should we say a level up. So far this season we've brought you a plethora of non-denim products that aren't too far from our humble beginnings. The incorporation of indigo and black selvedge canvas, Japanese ripstop, sateen twill and indigo dyed cotton-linen have opened up endless opportunities for us to create more wholesome collections that will seamlessly fit into your existing wardrobe and transcend seasons. Drop 4 marks a small, but a great milestone for BENZAK. We've created two variations of fatigue shorts and a herringbone twill work shirt. The 8 oz. herringbone fabric is crafted in Japan by our long-standing partners, Collect Mills, Japan. Herringbone as a fabric is a piece of history in itself, as well as being one of our favourite alternatives to denim. We felt it was one of the most important fabrics to use within the collection as it has the same connotations as denim from a functional and stylistic perspective, and effortlessly compliments accompanying materials—our implementation of the 9.5 oz. Japanese camo print sateen twill, also produced by Collect, Mills, is a key accent feature in the collection. The camo print is a modern nod to military aesthetics, as well as a simple link between various products within the collection. SS20 has been all about experimenting with non-denim fabrics that add value to our designs; with the core vision of expanding our offering so you guys can effortlessly build out your wardrobe.
The BPS-01 FATIGUE SHORTS are a super durable and comfortable pair of shorts. The cut of our fatigue shorts is heavily influenced by the iconic 50s US military fatigue pants. The first specification for the original trousers dates back to 1952, and included all the features we recognise today: two large front patch pockets and two rear patch pockets with buttons flap closures. The simple design resembles a few other US military trousers over the previous decades. Front facing patch pockets can be seen on pre-WWII US Army denim dungarees and on models of the USMC P41 trousers (source: Heddels). Our fatigue shorts are a modernised interpretation of the classic pants. We've included all pocket detailing and kept the fit nice 'n relaxed. They're available in two characterised Japanese fabrics: An 8 oz. navy herringbone twill and a 9.5 oz. Japanese camo print sateen twill. The fatigue shorts are another nod towards military inspired garments within our SS20 collection.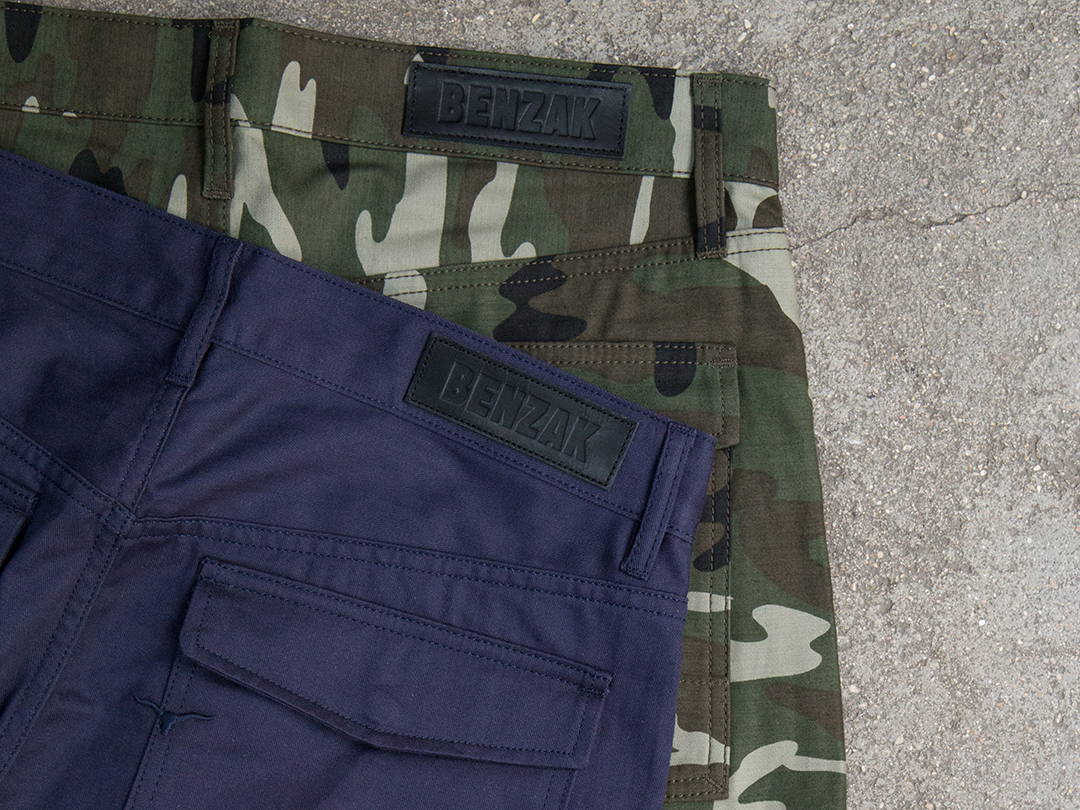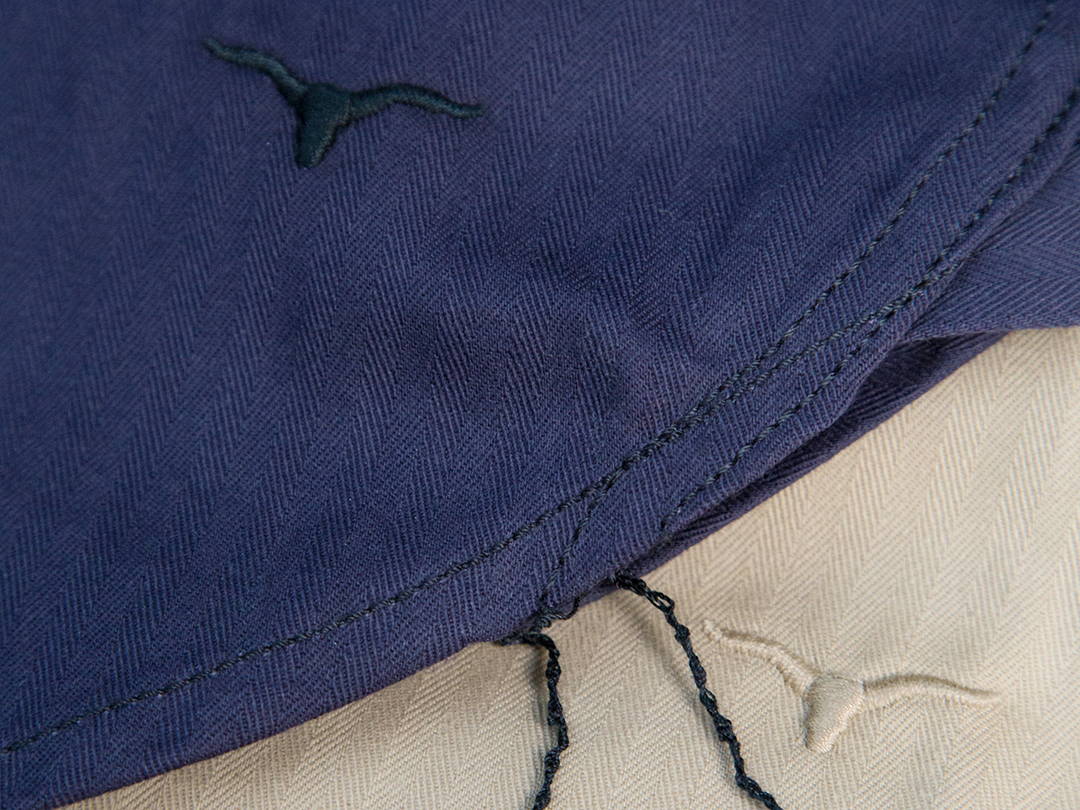 The BWS-01 WORK SHIRT is our interpretation of the iconic work shirt. Our core product lines have predominantly revolved around outerwear and pants, and we thought SS20 is the perfect opportunity for us to introduce a shirt into the collection. The work shirt as we know it has been one of those staple pieces that has noticeably evolved. From fabrics to pocket details and from reinforced stitching to coat or pullover style, it's fair to say the shirt has had its fair share of variations. All have had a functional purpose and have been worn by blue-collar workers. We designed the BWS-01 WORK SHIRT in homage to the classic workwear style shirt with a hint of military aesthetics, although we've made a few tweaks of our own to modernize the silhouette. The shirt is crafted from a lightweight 8 oz. herringbone twill made by Collect Mills, Japan, it features our bull horn shape yoke, two button down chest flap pockets and our signature bull embroidery logo, coupled with a regular, modern fit. We've developed the shirt in two colourways, navy and sand. Both colours are relative to our core collections themes, work well with each other, and easily blend with our main denim lines.
SS20 Drop 4 will be available online and in stores from 20th May 2020.
To keep up-to-date with the latest news from us click here to subscribe.