The 5th and final drop of SS20 is upon us, and we have a very special preview for you today. We've dipped our toes into the realm of undyed fabrics. It's a place where fading doesn't exist, whiskers are obsolete, honeycombs are a myth, and train tracks lead to nowhere. There is one thing for sure, our 12 oz. lightweight ecru fabric boasts a whole lot of character and will definitely up your summer style game. Over the past few SS20 drops we've spoken about how we've levelled up as a brand and have started to explore new fabrics. As you know, denim is no stranger to us, rolling out an ecru line felt as organic as ever. Our ecru denim is not your run-of-the-mill kinda fabric, other than its beautiful organic hue and subtle imperfections, we've customised the selvedge id.
BDJ-02 RIDER JACKET 12 oz. ECRU SELVEDGE
The BDJ-02 RIDER JACKET is a modernised interpretation of an iconic rider jacket style. The jacket is no different in construction to its indigo relatives. We've developed the jacket with a single flap over right-side front chest pocket and a left-side interior chest pocket large enough to fit most smartphones. Our branding has always been on the subtle side of design, we've embroidered our longhorn bull logo onto the front right side of the top block in an ecru monochrome yarn, and our signature woven label features on the inside of the jacket just by the coat hanger loop. Our favourite feature of the BDJ-02 is hidden in plain sight...well, you'll see it before you throw the jacket on and when you take it off. Our ecru fabric features a BENZAK blue custom selvedge edge, the cut and sew inside back seam displays the fabric's edge in all its glory. The ecru rider jacket is a statement piece; it offers a new perspective on your warm-weather style. But who's not to say, the light in colour and light in weight jacket is easily worn as an overshirt during the colder months. It could be one of your most versatile layering pieces.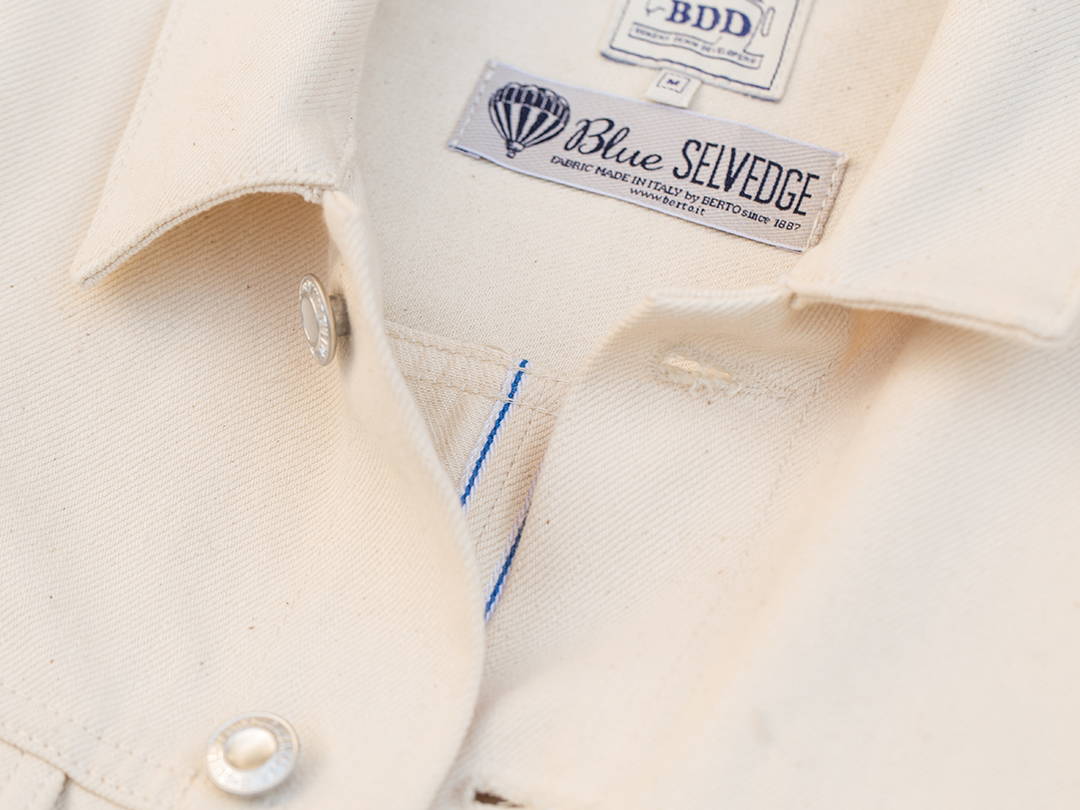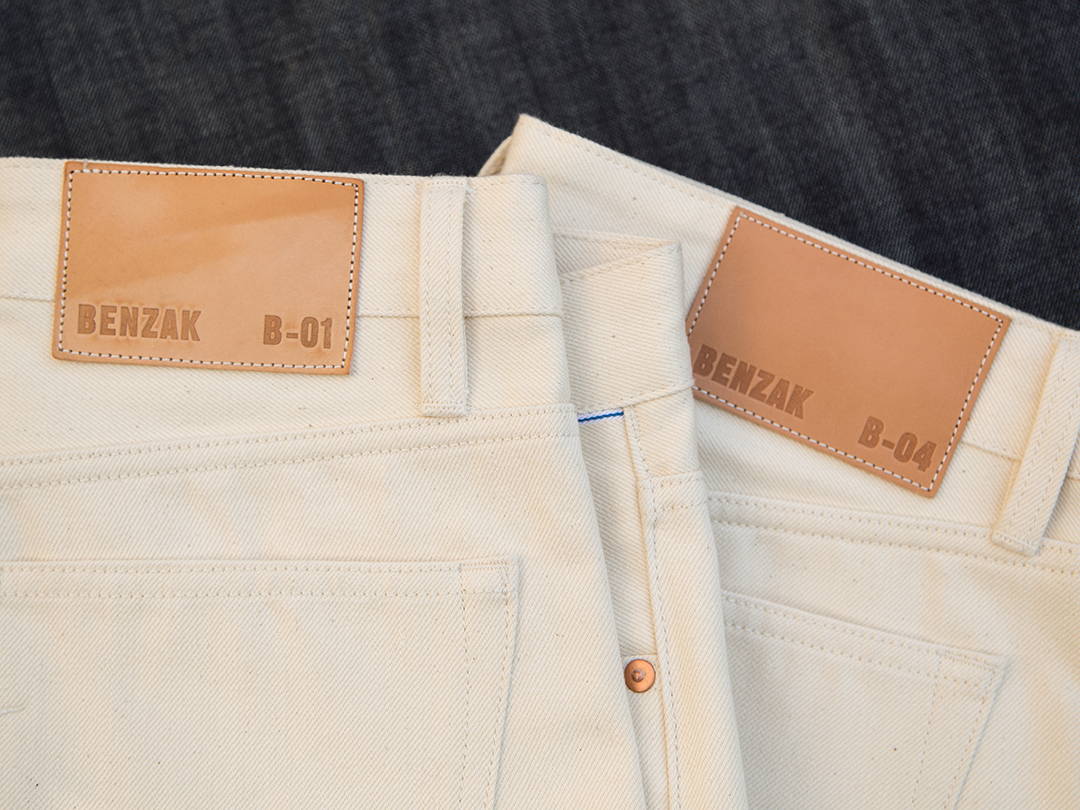 B-01 SLIM & B-04 RELAXED 12 oz. ECRU SELVEDGE
The B-01 SLIM follows a slim tapered silhouette all the way down the leg. It's a versatile cut leaving enough room for extended movement while maintaining a snug fit. The B-04 RELAXED is a loose-fitting silhouette designed for a free-and-easy style. It's the most optimal cut for those who want a laid-back yet composed look. We decided to produce these two EUROPEAN MADE fits in our custom ecru fabric due to their characteristics being the most diverse in style. What we mean by this is: the ecru B-01 is most likely to be worn for a smart-casual occasion. Its slim fit allows for the wearer to uphold a refined and sophisticated style. The B-04 on the other hand, is open for self-interpretation... well, all of our garments are to a certain extent, but the B-04 can sometimes offer more outfit options. Its relaxed mannerisms and straight leg look can provoke a more open yet polished style. To top off your ecru jeans selection, you can go full undyed and pair them up with the BDJ-02 RIDER JACKET.
W-01 STRAIGHT 12 oz. ECRU SELVEDGE
The W-01 STRAIGHT is our first venture in to the world of women's fits and denim. Due to the success of our first iteration of the women's jeans we couldn't help ourselves but to roll them out in our new ecru fabric. The figure-hugging silhouette is a casual straight cut with a slim profile. Our women's jeans are a feel-good fit and will comfortably see you through a full day and nights worth of wearing. The ecru interpretation is a completely new take on the style and is lining up to be a summer essential.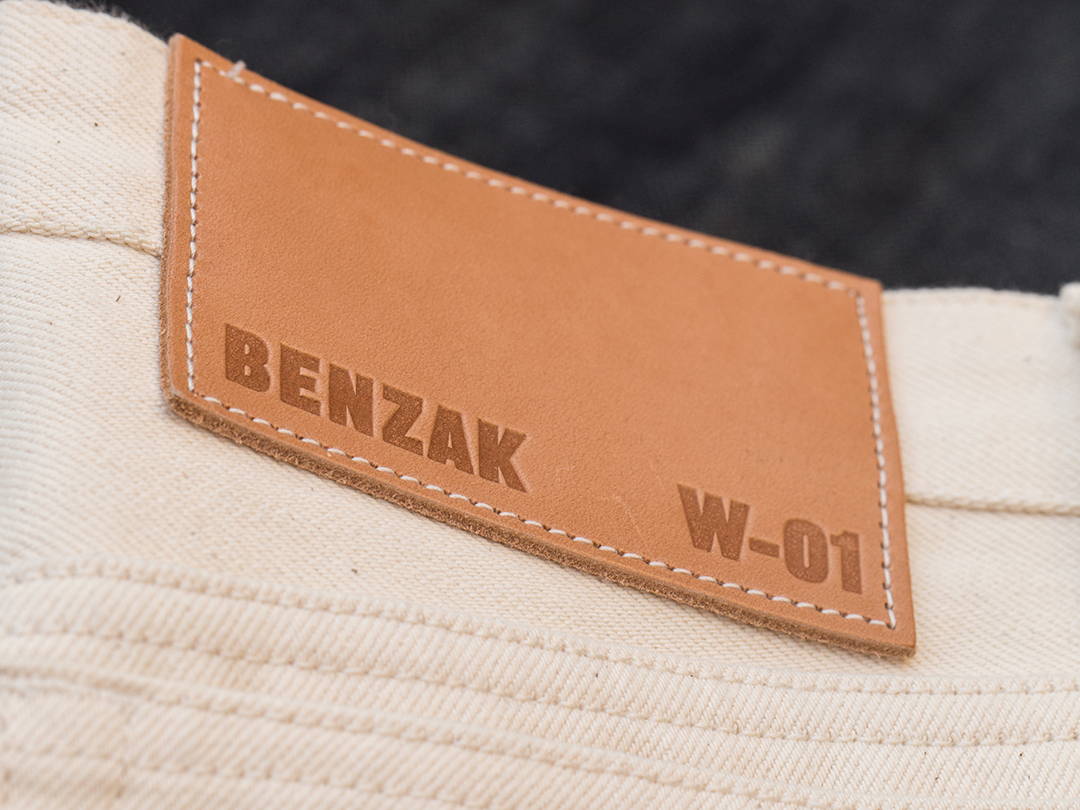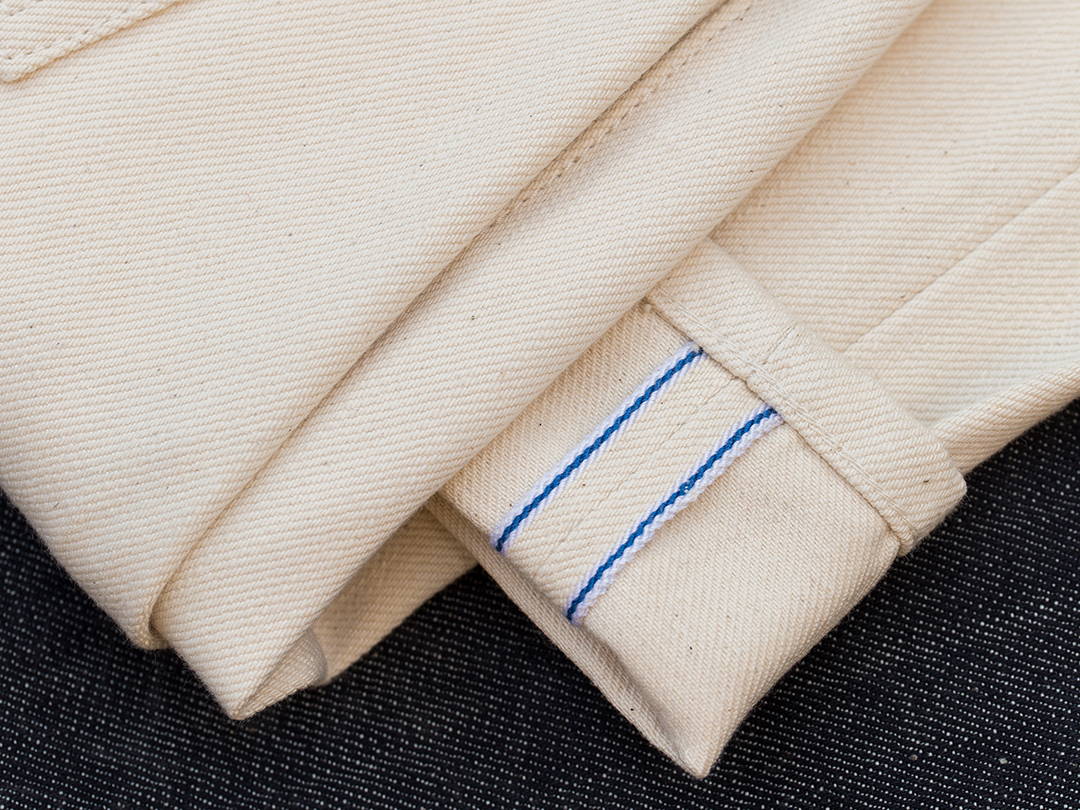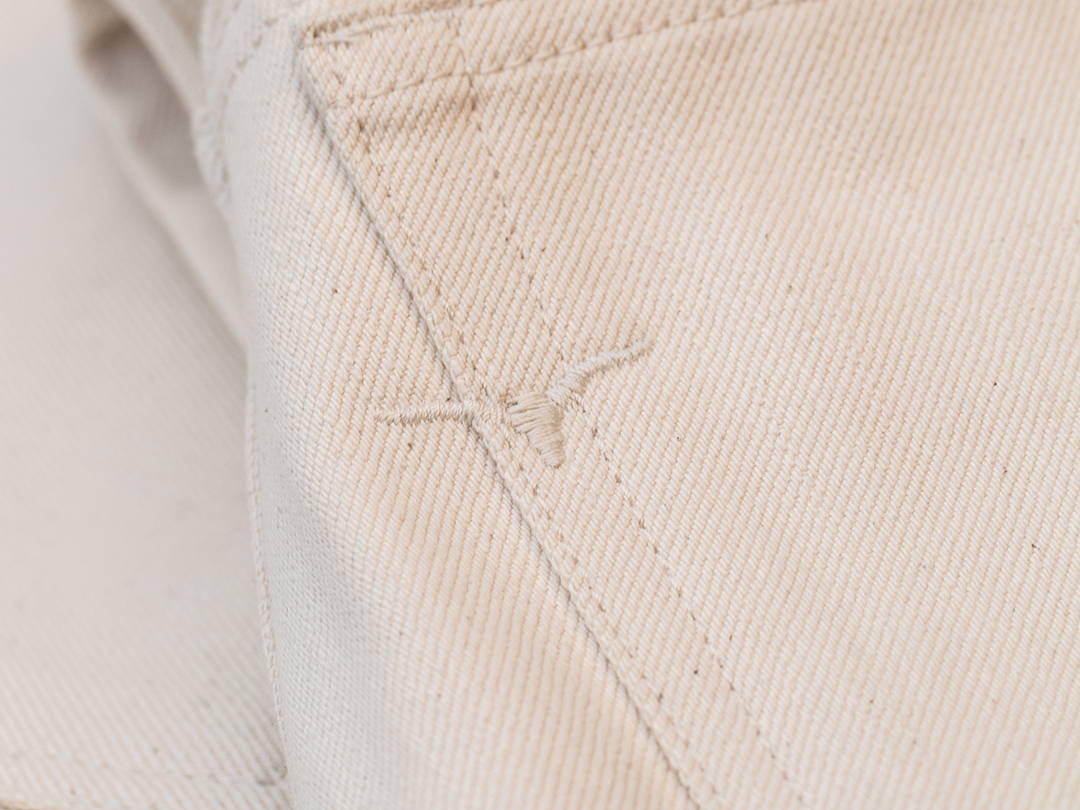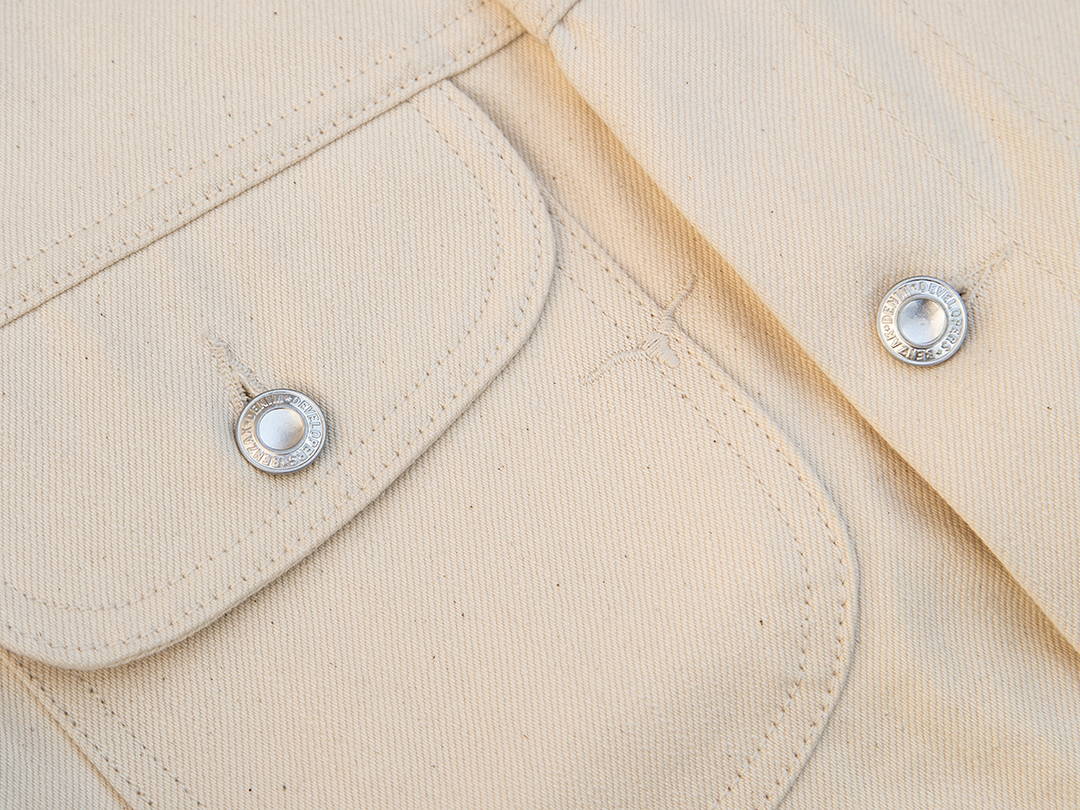 ---
SS20 Drop 5 will be available online and in stores from 29th May 2020.
To keep up-to-date with the latest news from us click here to subscribe.