The denim jacket is one of those pieces that can only be described as the staple of all staples. The denim jacket is a style icon and a foundational garment within the wardrobes of some of the world's best-dressed. Both male and female culture icons have sported denim jackets over the years, and it's still regarded as one of the most versatile garments in the history of style. Well, at least that's what we believe. Our collection of denim jackets comprises of two styles and has seen a variety of fabrications since their inception.
The BDJ-01 COWBOY JACKET was the first to enter our core collection, It's our very own interpretation of the classic type I and type II jacket. You could say it's our way of paying homage to the origins of an icon. Each iteration has its set of nuances that distinguish it from one another. For example, our special #2 fabric is woven with thicker weft yarns, this provides increased durability while maintaining an extra soft touch. The latest fabric to join our line-up is a custom made lightweight ecru denim that features a BENZAK blue selvedge; when it comes to incorporating minute features into our designs we really do just do what we think is cool. It's really the only way to be.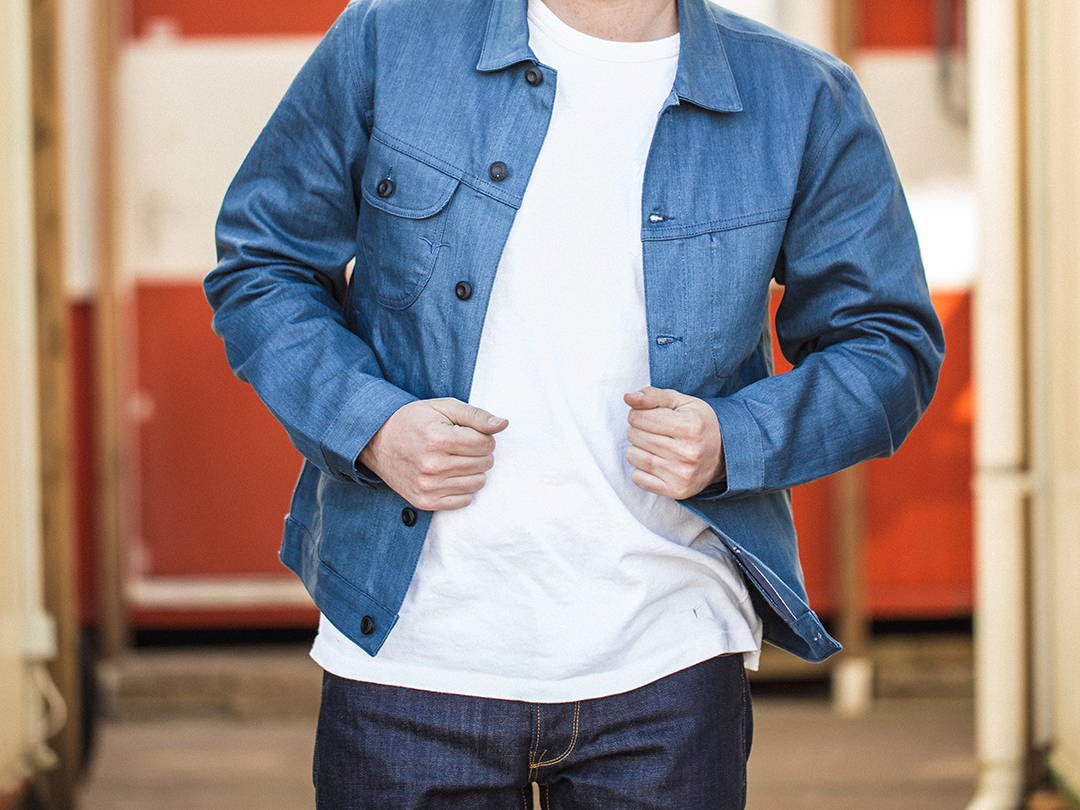 The BDJ-02 RIDER JACKET is an evolution of a classic. Much like our BDJ-01 COWBOY JACKET, the silhouette pays homage to its utilitarian origins. We aim to do things our own way. Understanding tradition is a fundamental part of our creative process. Developing styles that embody the essence of BENZAK while naturally bringing something new to the table is imperative to our collection's success. There are only so many type 1, 2's and 3's out there. Fabrications are one of the ways we switch things up, and it's something we pride ourselves in.
Working alongside the most coveted fabric mills in the world is a major contribution to our overall offering. The combination of the highest quality materials and our signature style is the essential recipe we'd set out to create from the very start of our journey. The BDJ-02 RIDER JACKET is available in our proprietary special #2 fabric and is suitable for all year-round wearing. We've also developed the cut in a lightweight workwear-esque industrial blue selvedge, and our summer ready ecru selvedge denim fabric.