A few weeks back, we introduced you to an array of products from our SS20 collection. Although labelled SS20, our latest collection is one of our most versatile to date. Post collection launch we thought we'd take you on a more detailed journey through our product offering. Our collection of jackets has been a talking point we've been meaning to get to for some time now. Since the inception of our first jacket silhouette, the BDJ-01 COWBOY JACKET, our assortment of jackets has rapidly expanded.
Influenced by our interests in Japanese craft and classic American sportswear we've built upon our line of jackets. When it comes to product differentiation and where we are taking the BENZAK brand, introducing three completely new jacket styles to our line-up has been...well, pretty exciting. So, last week we ran you through our denim jackets, this week it's all about the non-denim fabrics.
Our non-denim jackets are made from a combination of materials sourced from our Japnese and Italian partners. Working with the most desirable mills in the world comes with its benefits, and we're not just talking quality, we mean knowledge. The coming together of age-old craft and modernised methodologies opens up limitless opportunities for us to create the most beautiful product we possibly can.
Both the BBJ-01 VARSITY BOMBER and BBJ-02 WESTERN BOMBER use a lightweight summer-savvy indigo-dyed cotton-linen as the base fabric, and are lined with a playful camouflage sateen twill. Both are simple in design and easy on the eye. The varsity jacket is a regular fit boasting archetypal features, such as the cuff and collar ribbing. The western bomber comprises of a more intricate design due to its cultural origins. The collar, front and back yoke have been constructed from one of our favourite non-denim fabrics, Japanese herringbone twill. Our western bomber has been compared to the classic G9 Baracuta Harrington, and to be fair, we can see the resemblance. It's quite a compliment to be compared to an icon that has outlived any trend over the years. Although, the western bomber has its own flair and is quintessentially BENZAK.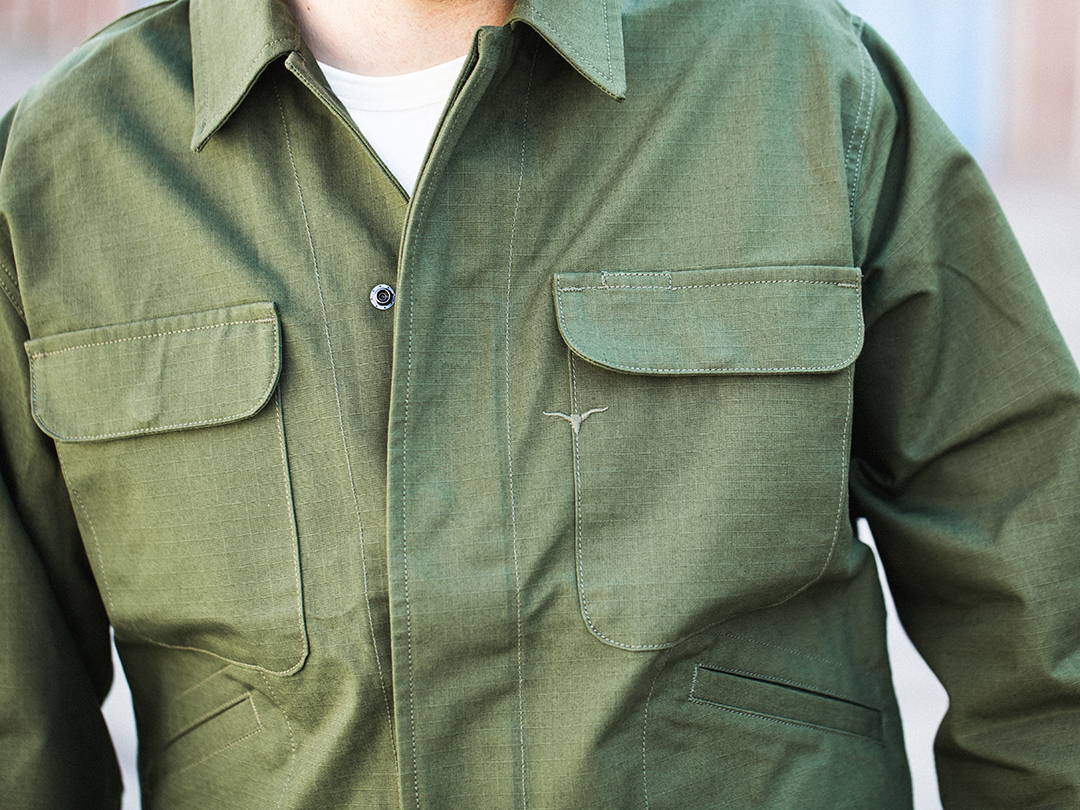 The BRJ-01 COMMUTER JACKET is one of the most technical non-denim pieces we've developed, and it's been a fan-favourite since it dropped online. The silhouette is purposely cut for optimised comfort and functionality. It's inspired by a vintage military style with a modernised look and feel. The ripstop fabric itself pays homage to military-esque materials, and the pocket placements, closures, gussets and elasticated waistband elevate the style into a modern-day staple. Whether you're riding around or just hanging out at a café, it's a piece of functional style that'll carry you through your day's activities.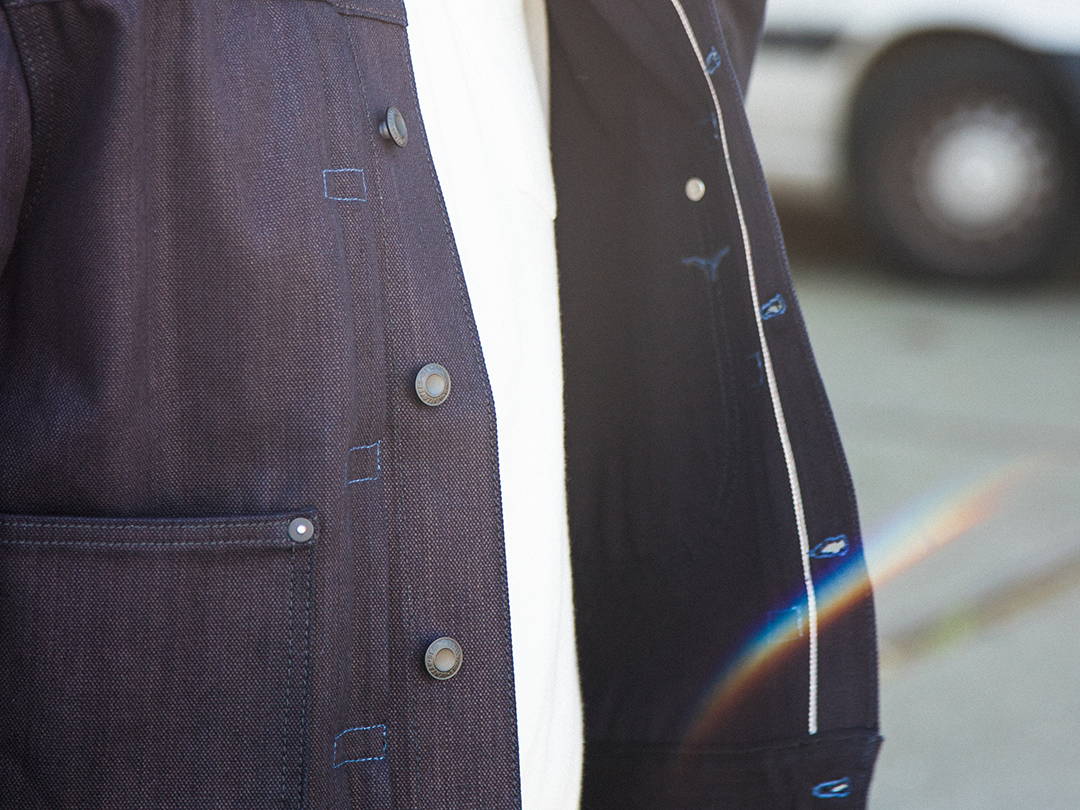 Building upon our foundational styles, we've introduced a new fabrication into the mix for the BDJ-01 COWBOY JACKET, 11.5 oz. indigo x black selvedge canvas. Reinventing the wheel isn't something we're looking to do. But, the evolution of a classic is high-up on our agenda. Moving away from our denim comfort zone is always an explorative process. The use of a highly texturised canvas adds a totally new dimension to the jacket. The two by two basketweave construction forms a subtle checkerboard pattern, this then ads to the rough, uneven surface of the fabric. Other than the awesome fading potential, this is one of our favourite elements of the fabric. It's also easy to break in, making it more malleable than denim. Developing a wardrobe essential like the denim jacket is no mean feat. We're talking about a garment that could potentially become part of your daily repertoire. Yet, it's a challenge we very much enjoy and will continue to delve into.