Today is a special day for BENZAK and our community. In the midst of our AW19 pre-launch, we have something of a special kind lined up for you. We thought our collection needed something different, something out of the ordinary, and most importantly: something we have been asked about a lot of times over the past few years...
We have just dropped what can only be described as a 'stomping' addition to our denim line up:
 
JUGGERNAUT DENIM
---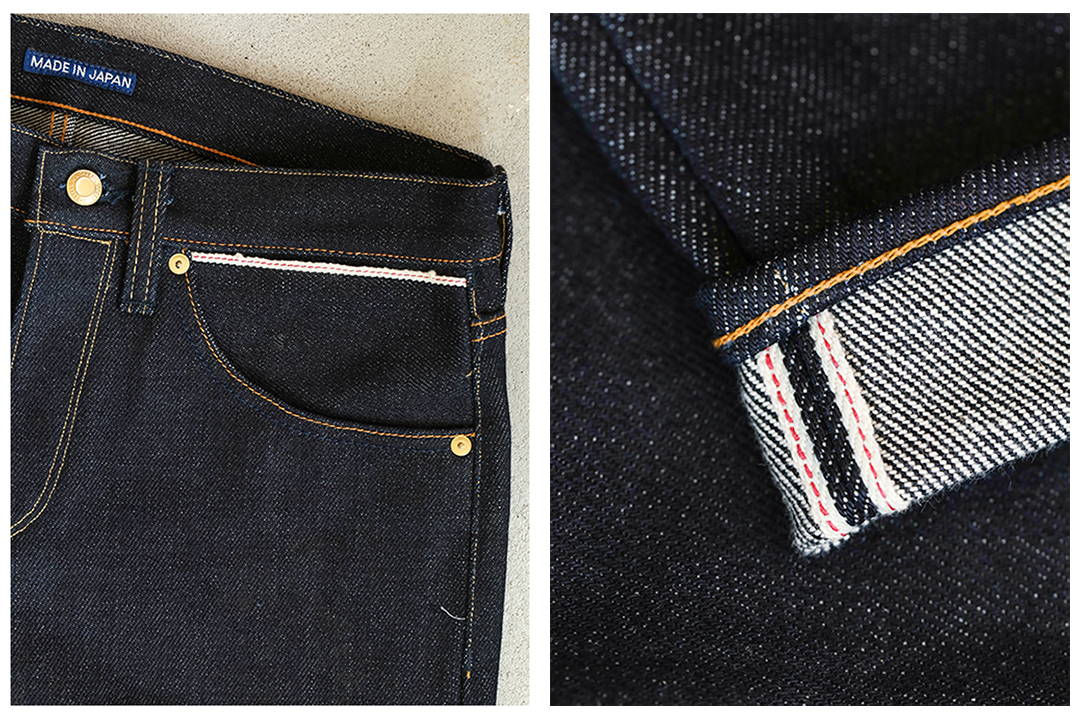 ---
Weighing in at a hefty 22.5 oz. and breaking into the number one spot of our heaviest denim ever, this fabric is a whole new spectacle in itself. The full name for this 'made in Japan' beast is BDD-006 juggernaut denim 22.5 oz. RHT.
We always knew that we wanted to produce a heavyweight style, it was just a matter of fabric, details, and timing before we could bring the idea to life. In collaboration with Collect Denim, Mills, Kojima, Japan we sourced the ideal fabric for the jeans. The denim used is a 22.5 oz red cast denim. The warp (vertical yarns) is indigo dyed and the weft (horizontal yarns) is a classic ecru. After plenty of wear and the occasional wash the fabric will develop a true vintage jeans colour, as red cast is known for. The JUGGERNAUT DENIM is woven at a loose tension, with breathable qualities and crafted with the wearer in mind; it's surprisingly smooth for such a heavy fabric.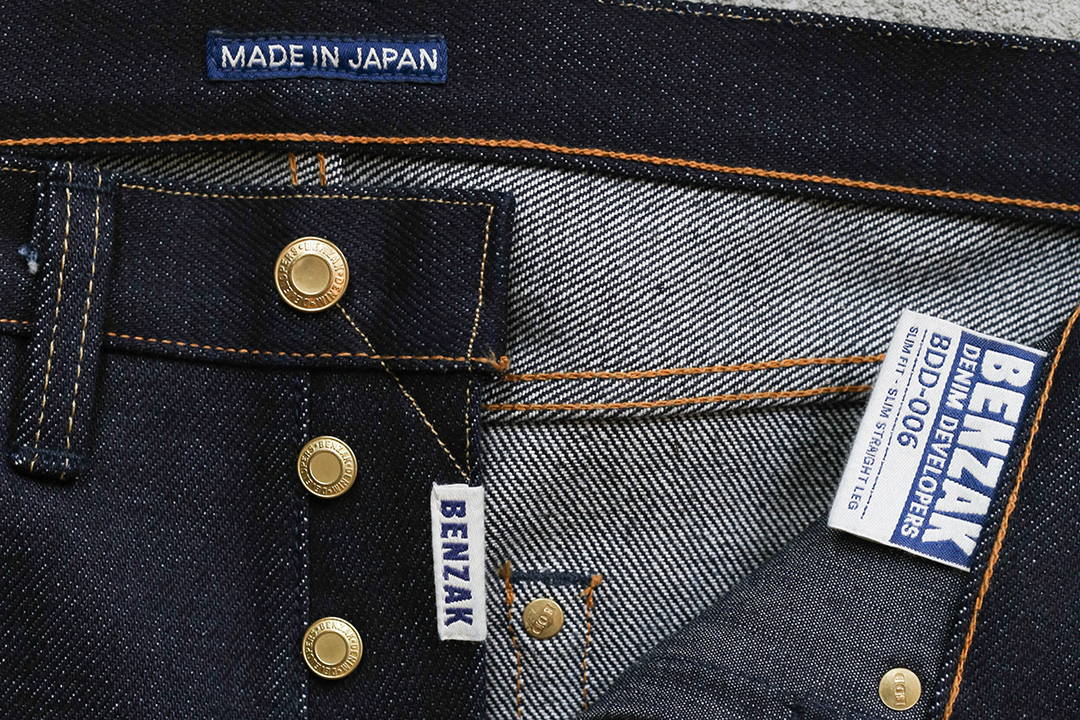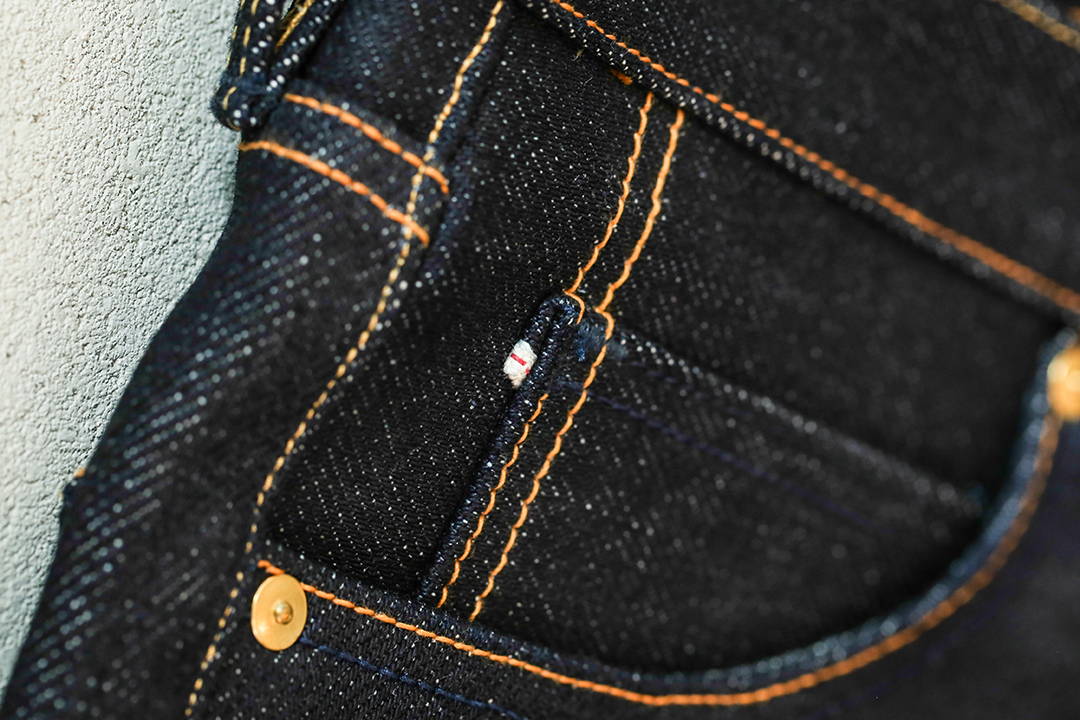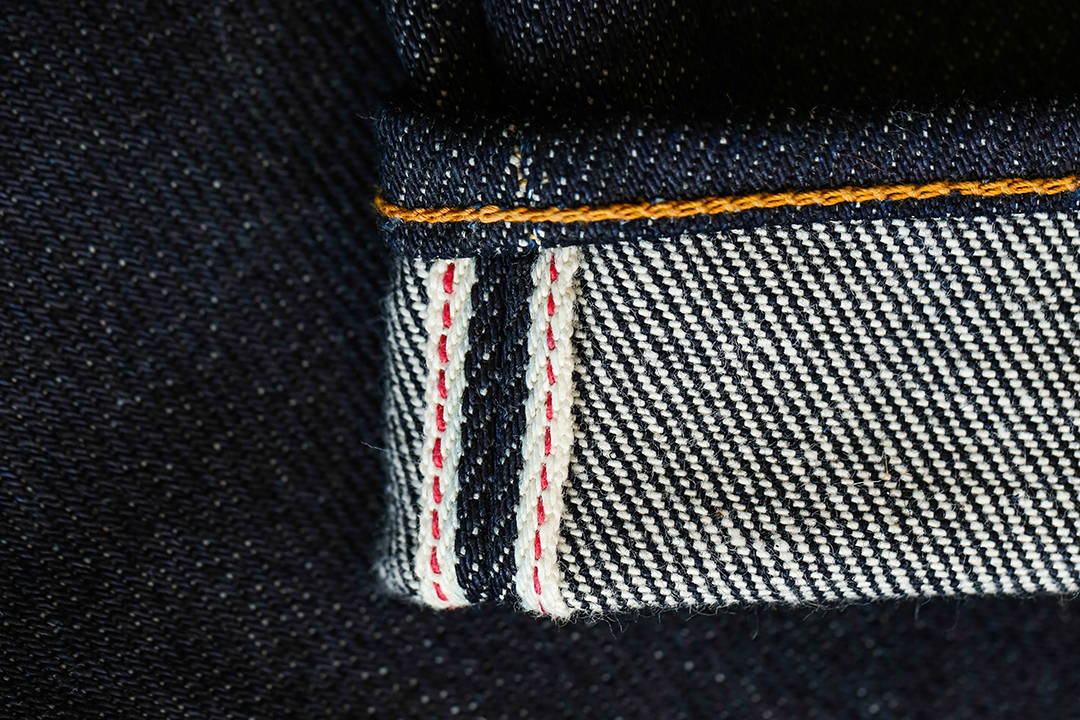 ---
Most super-heavy-weight fabrics can stand upright without any support due to the rigidity of the denim. This one can't, but that was also not the aim of our debut into the heavyweight denim segment. We pride ourselves in one of the most important factors of garment production, comfort. Our jeans have been made with precision. Every benzak detail from stitch to trimming, and fabric texture to selvedge colour has been thought through. The texture of the fabric is one of the most important elements of our jeans production process. The JUGGERNAUT DENIM may be a beast in weight, but it's really just a big ol' softy once broken in.
We've used our classic BDD-006 fit for the JUGGERNAUT DENIM. The silhouette is a slim fit with a modern mid-rise, snug thighs and slim legs. Due to its shape and leg width, this fit is suitable for almost all body types. The JUGGERNAUT DENIM is essentially the avid denim heads dream. A thick fabric, quality construction, and loaded with the iconic BENZAK details.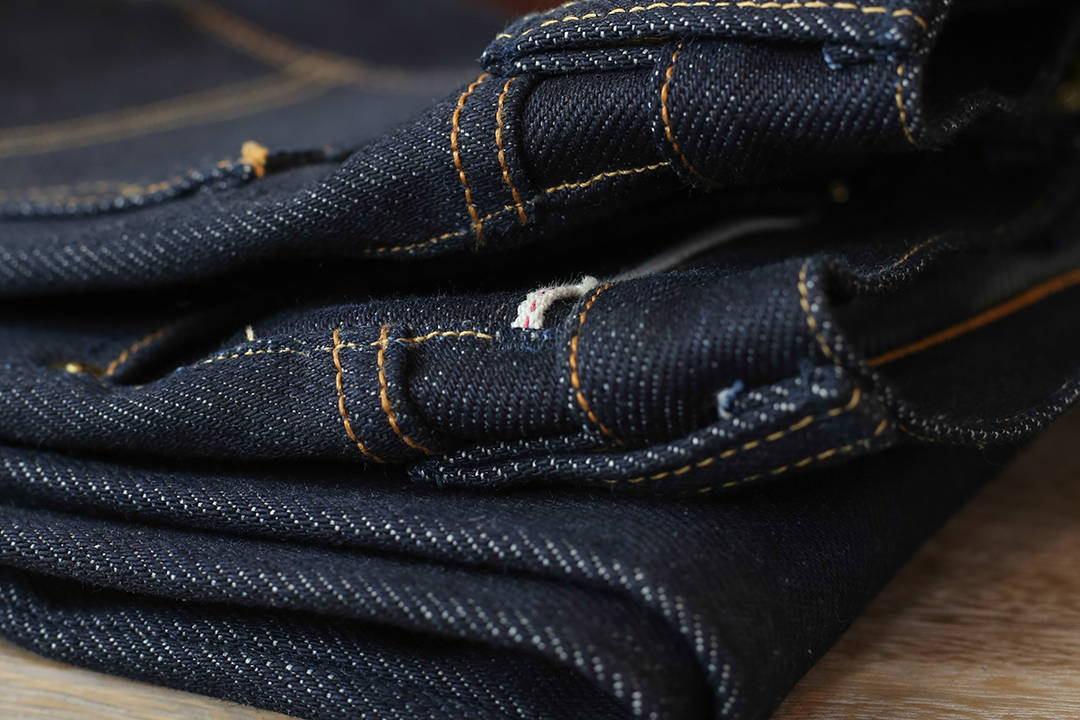 ---