The BWS-02 UTILITY SHIRT is inspired by vintage workwear aesthetics. The shirt is following a regular cut with simple, yet functional detailing. It features two chest pockets, of which one is equipped with a durable pen compartment. The chainstitch runoffs at the side seam gussets are one of those details that can be found on rare vintage workwear shirts, which we have implemented as an homage to those garments from past times. The silhouette's shorter body promotes a casual, relaxed look, and is designed to be worn untucked.

The 6.5 oz. LHT selvedge denim version of the shirt has received a full restock, but we're also introducing a brand-new unique fabric for the AW22 collection: 8.5 oz. sashiko double gauze.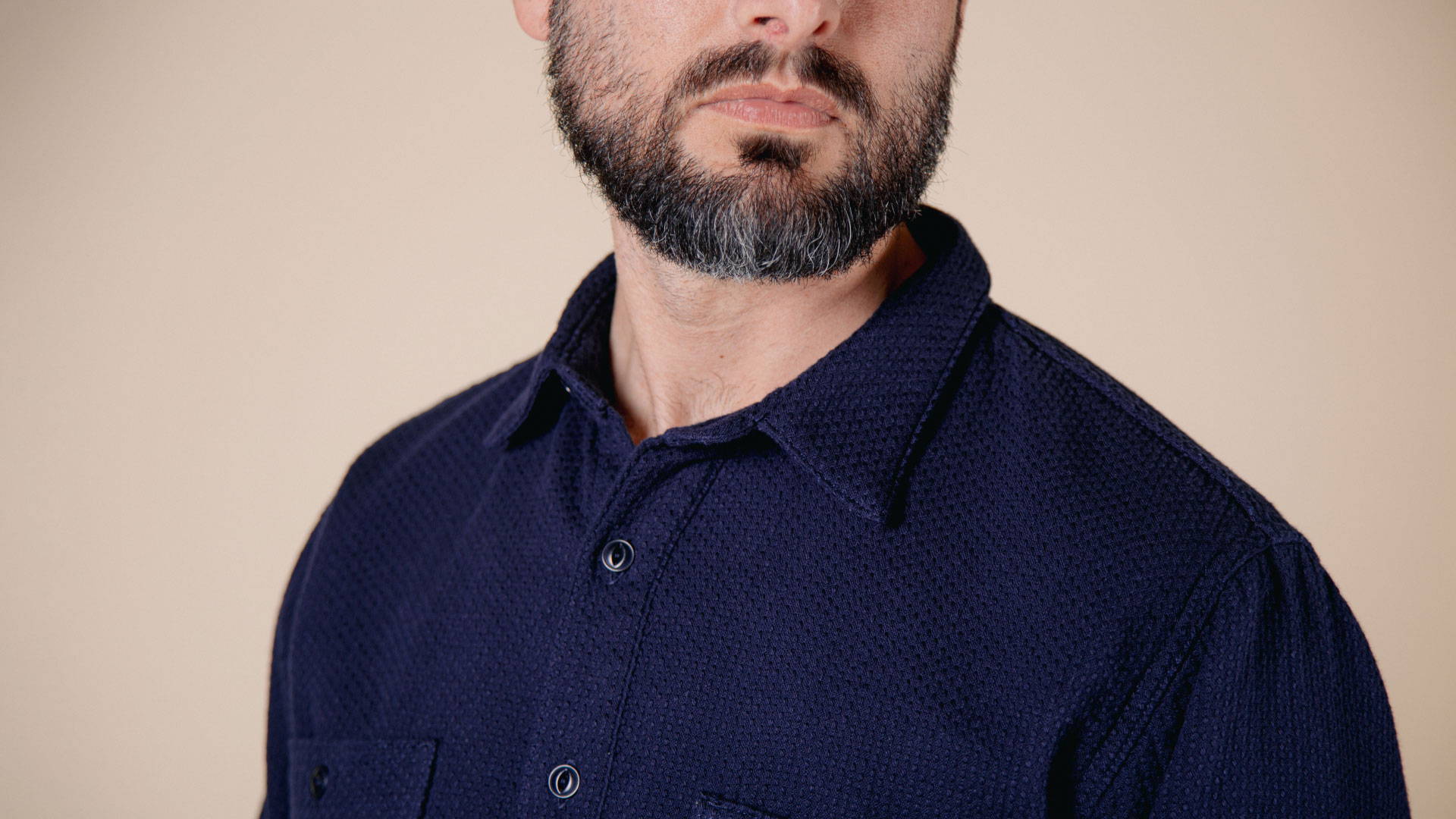 8.5 oz. sashiko double gauze

This Japanese fabric is unique for several reasons. Double gauze is characterized by its soft, lightweight and slightly airy properties. It's made with two loosely woven layers of cotton fabrics that have been attached together, giving the fabric substantial weight and durability. The outside fabric has a dark navy colour, while the inside is bright blue. But it's the all-over stitched pattern, visible on the outside, which really makes this fabric stand out. This is called sashiko(刺し子, meaning  'little stabs'), which is a traditional Japanese stitching technique used for both decorative and functional purposes. It finds its origins in the working class, as a way to extend the life of the clothes by reinforcing the fabric or repair damaged parts. Later, sashiko evolved into a more decorative stitching artform. The cat-eye-buttons are made from corozo, which is made from palm tree seeds. Being a natural material, this is a perfect sustainable alternative to plastic buttons. Our sashiko double gauze fabric is woven in Japan and sourced by Collect.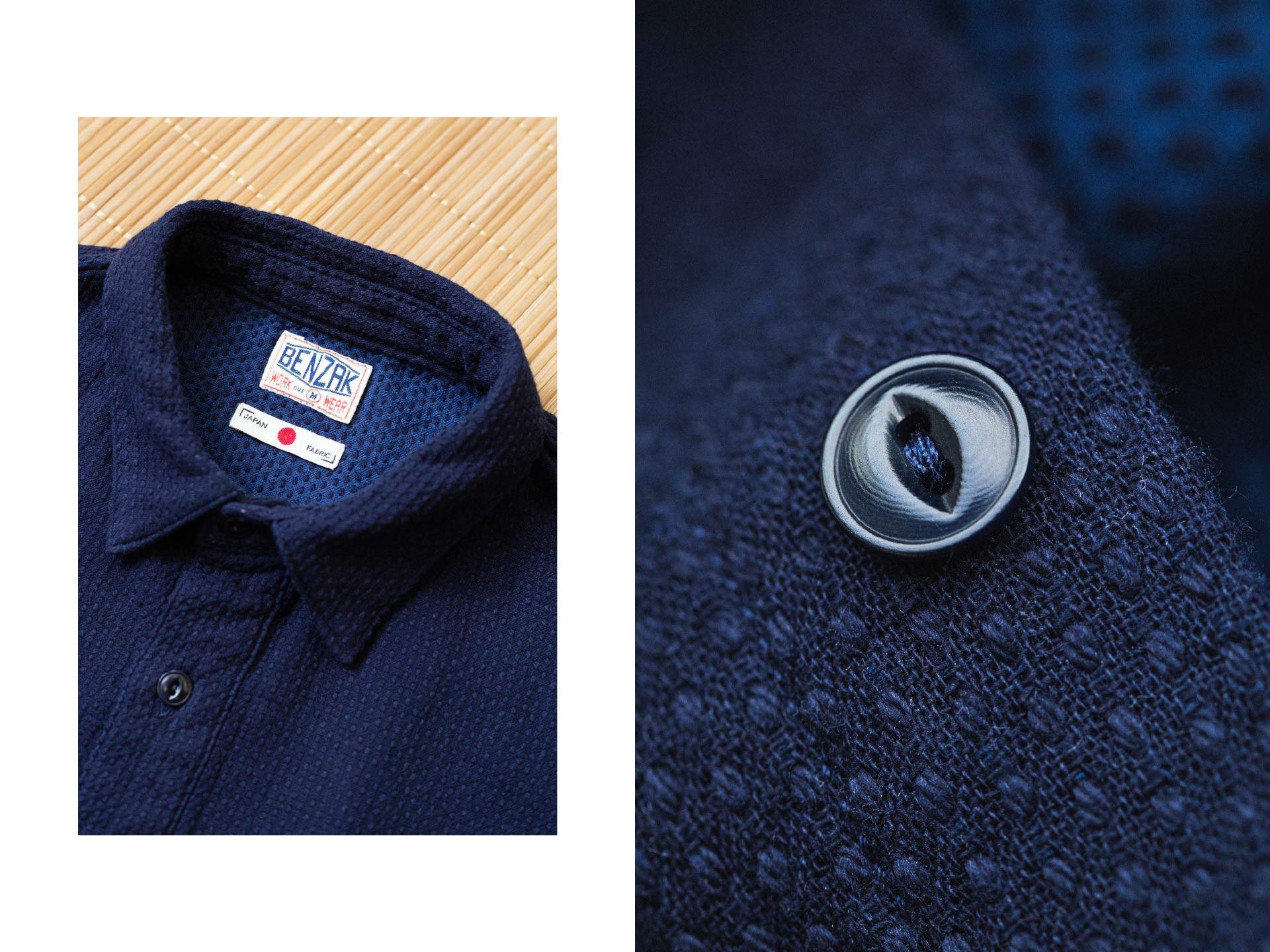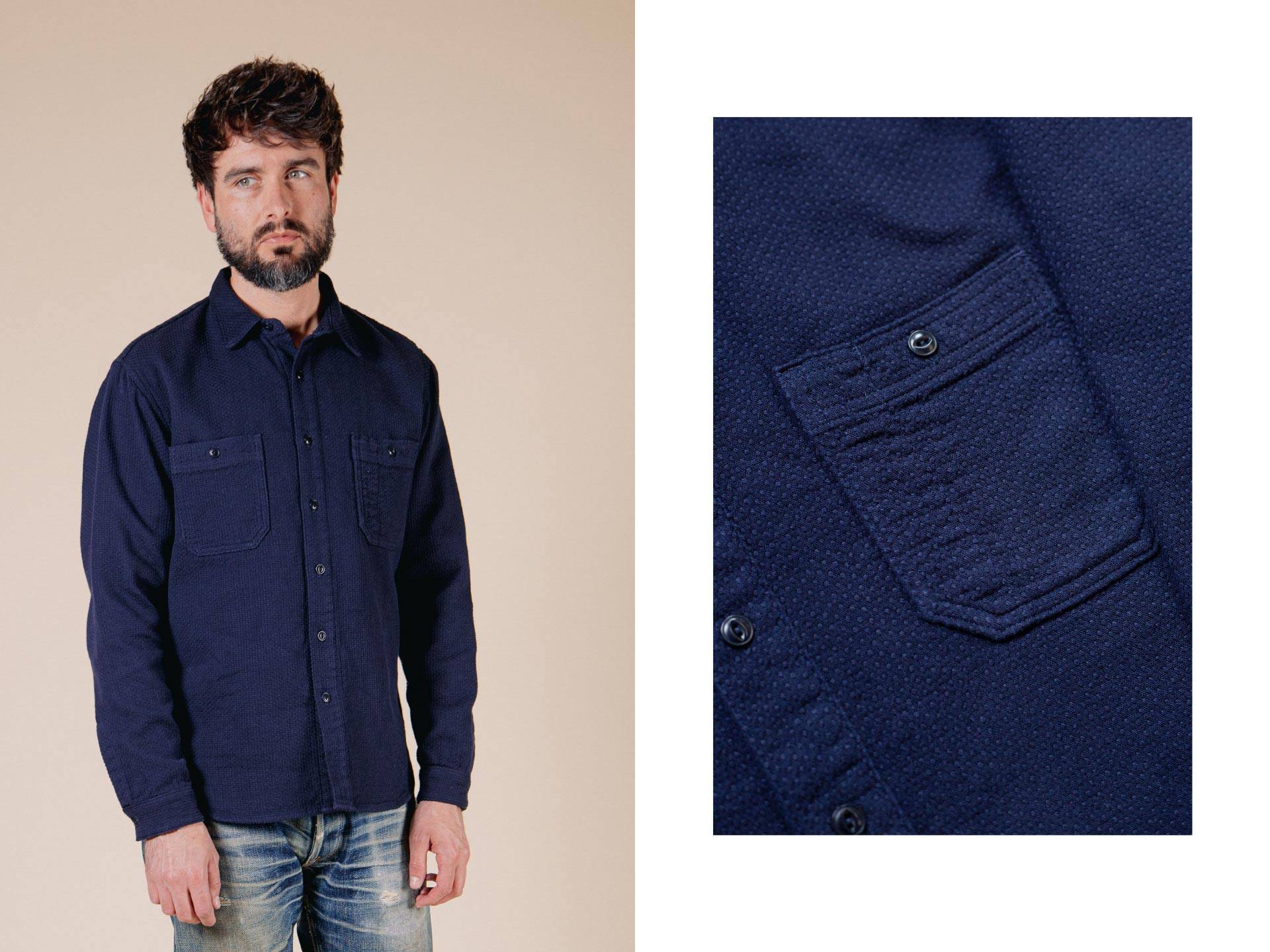 6.5 oz. LHT selvedge denim

This light-weight denim fabric is woven with a left hand twill construction. A left hand twill (LHT) is woven in the exact opposite direction as a right hand twill (RHT), starting from the bottom right and moving up to the top left of the fabric. This technique usually results in a much softer fabric compared to the traditional RHT. Typically used for shirting, our 6.5 oz. LHT selvedge denim has a hairy surface that, in combination with the soft touch typically characterized by LHT fabrics, feels incredibly comfortable. The shirt is finished with copper stitching, which gives it a classic western look. Despite its initial rinse, the indigo colour remains dark and has plenty of potential to fade with a nice contrast. Just like the sashiko, this selvedge denim fabric is also from Japan, woven by Collect Mills.