We've just restocked our check flannel work shirts, as well as the lined rider jackets. The work shirts are made with our proprietary flannel fabric, while the jackets use the same 8 oz. flannel fabric as a comfy lining. As we've just entered the autumn season, this restock comes at a perfect time. While the outside temperatures are slowly decreasing,
at least on the northern hemisphere, our

heavy

flannel garments are sure to keep you warm and comfortable during the seasonal changes.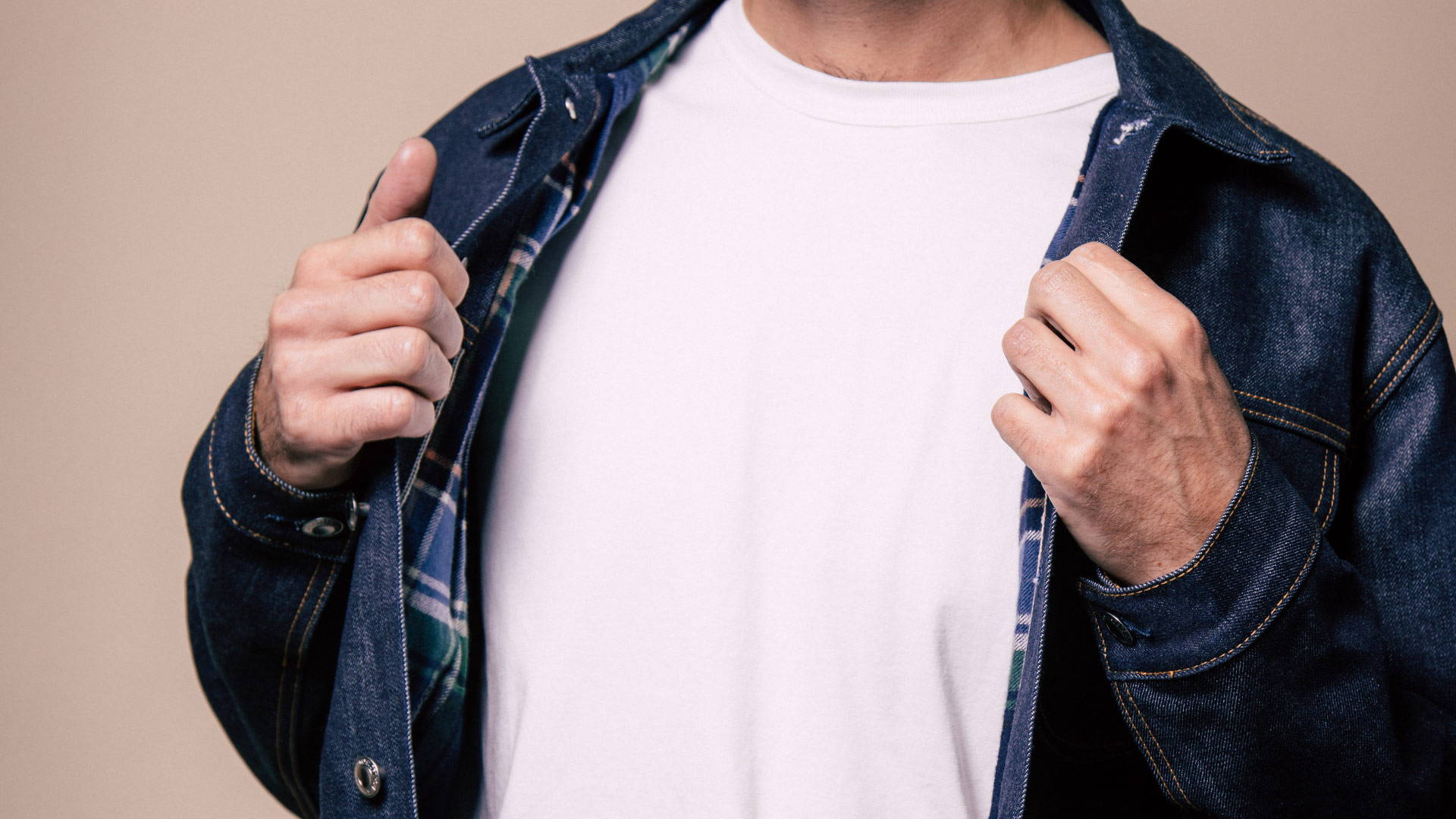 BWS-01 WORK SHIRTS 8 oz. check flannel
The 8 oz. check flannel was our first proprietary flannel fabric, designed in-house and woven exclusively for us by Teviz near Porto, Portugal. Available in the colour combinations blue & green, and yellow & blue. The flannel fabric is woven on a relatively high tension, making it compact and a sturdy 8 oz. in weight, while it has been brushed on both sides for a soft touch. The inside is brushed twice for extra comfort, and therefore we're also using it as lining in jackets.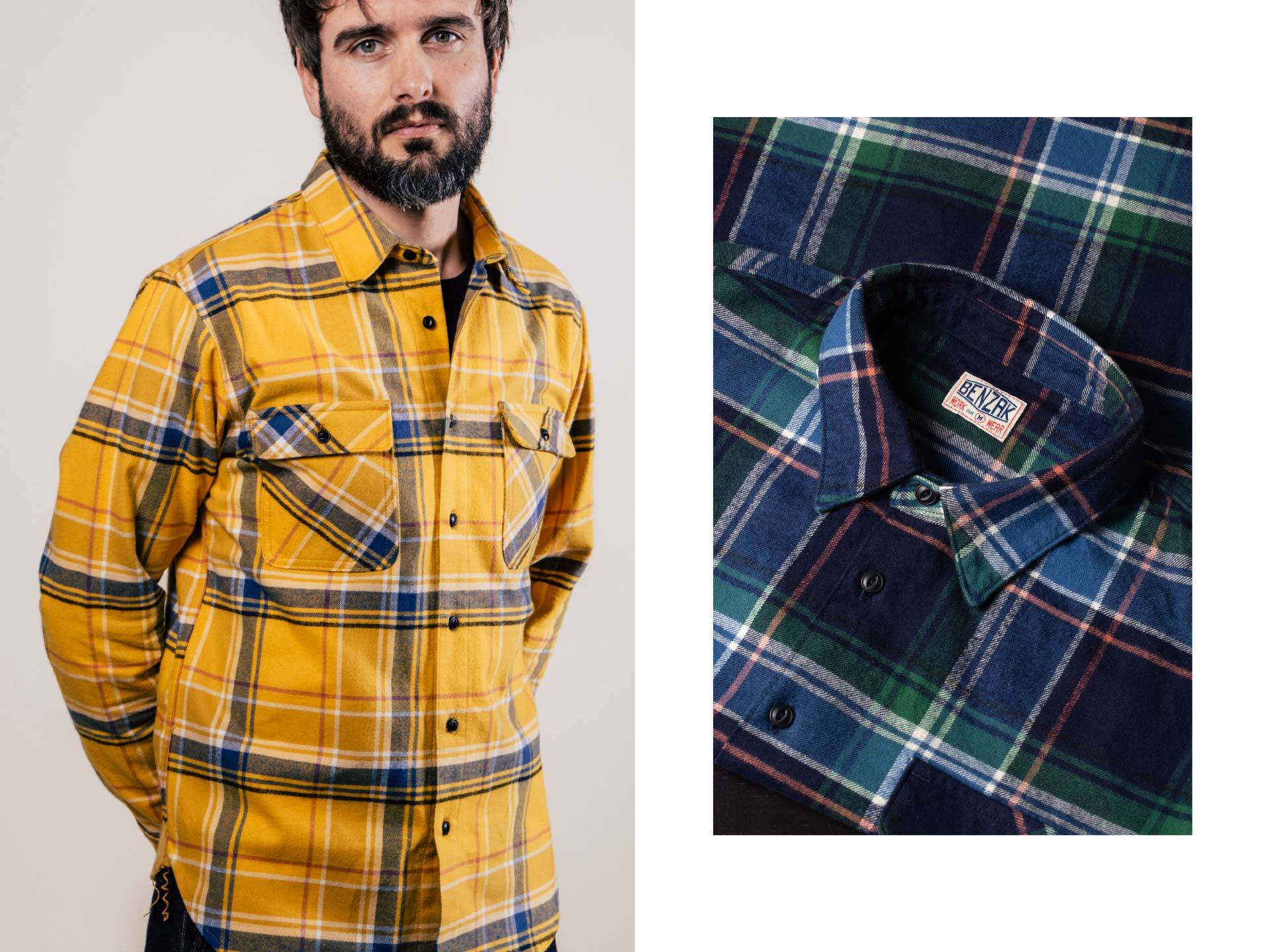 Last year, we already looked at the development of our heavy flannel fabric, and presented the work shirts in a product review video. You can check out that video below.
BDJ-06 LINED RIDER JACKET 9 oz. duck brown selvedge canvas
The BDJ-06 LINED RIDER JACKET is our interpretation of the classic denim rider jacket design with a handful of signature-BENZAK detailing. We've reimagined a classic silhouette with the aim of developing a contemporary cut with a longer body for a modernized regular fit. Duck canvas fabric is characterised by its tight weave and durability. The outside fabric is woven by Collect Mills in Japan, while the jacket is lined with our Portuguese flannel fabric. Combining the sturdy duck brown canvas fabric with the brushed yellow & blue check flannel, result in a durable yet comfortable jacket.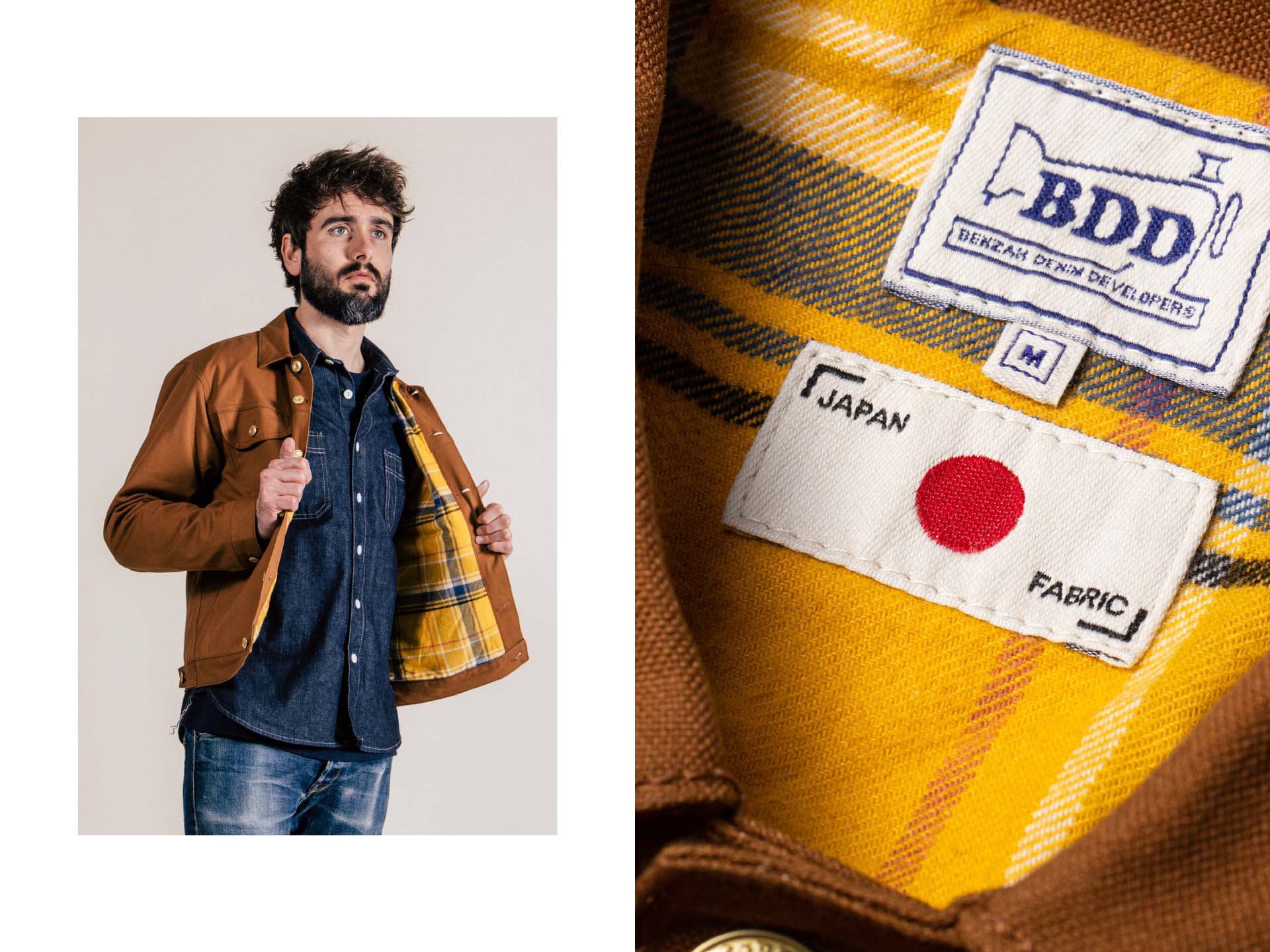 We went into great detail in yet another product review video from previous season, so we've linked it below in case you want to learn more.
BDJ-06 LINED RIDER JACKET special #2 15 oz. vintage indigo selvedge
Our lined rider jacket is also available in a denim version. We are using our proprietary special #2 fabric, which is woven exclusively for us by Candiani Denim, in conjunction with our Portuguese flannel fabric used for the lining. So, both the outside and inside fabrics are BENZAK exclusives. While the duck brown selvedge canvas jacket is lined with the yellow & blue flannel, this selvedge denim version uses the blue & green check flannel for its lining.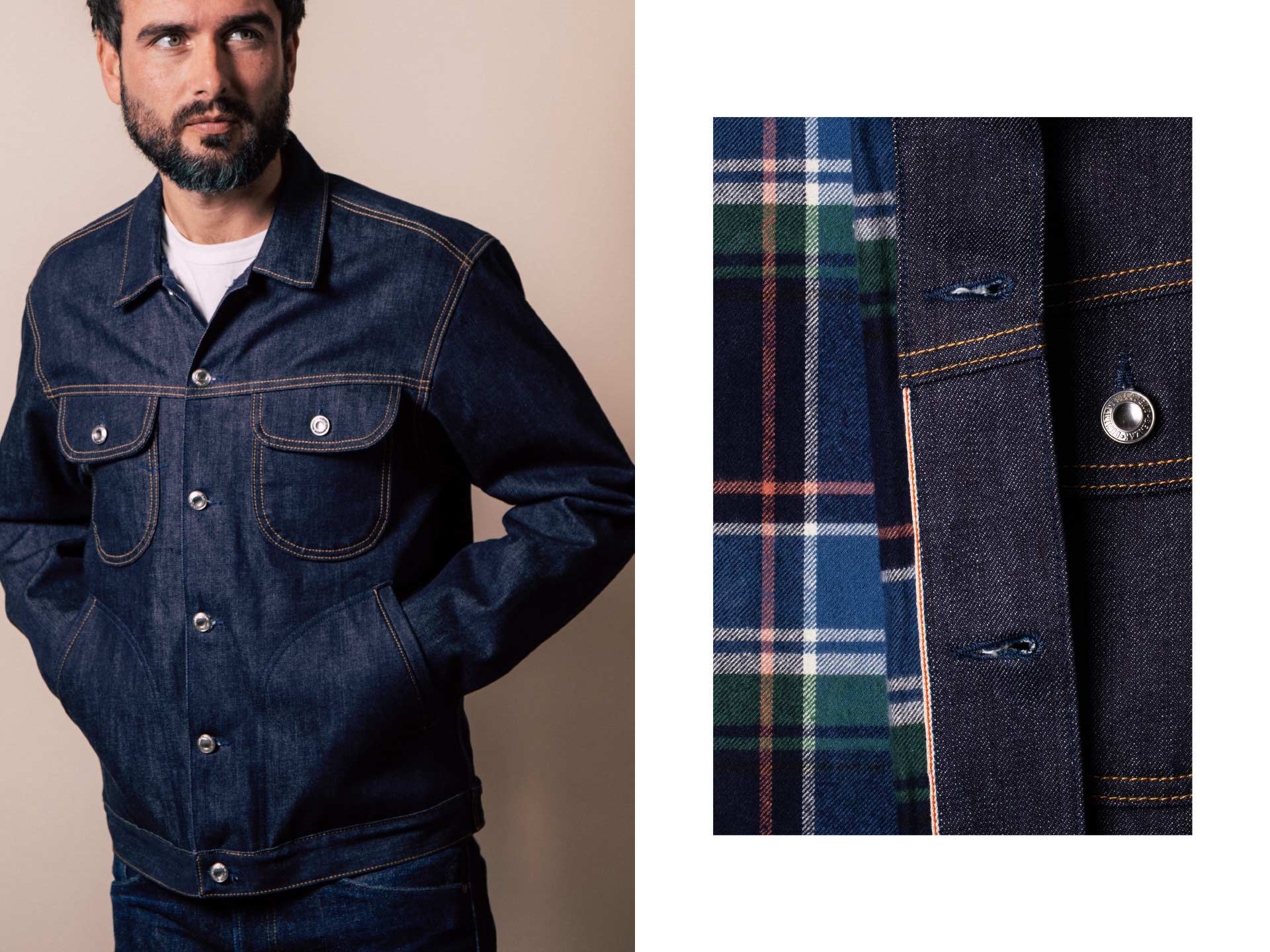 In case you've missed it, this jacket was also fully reviewed in a product review video last year. Watch the video below to learn all you need to know about this lined rider jacket.