Summer is around the corner, so we decided to take our brand-new holiday shirts outside for a little editorial shoot. All shot on 35mm film, the photographs exhibit the shirts in different settings to showcase the versatility of the holiday shirt.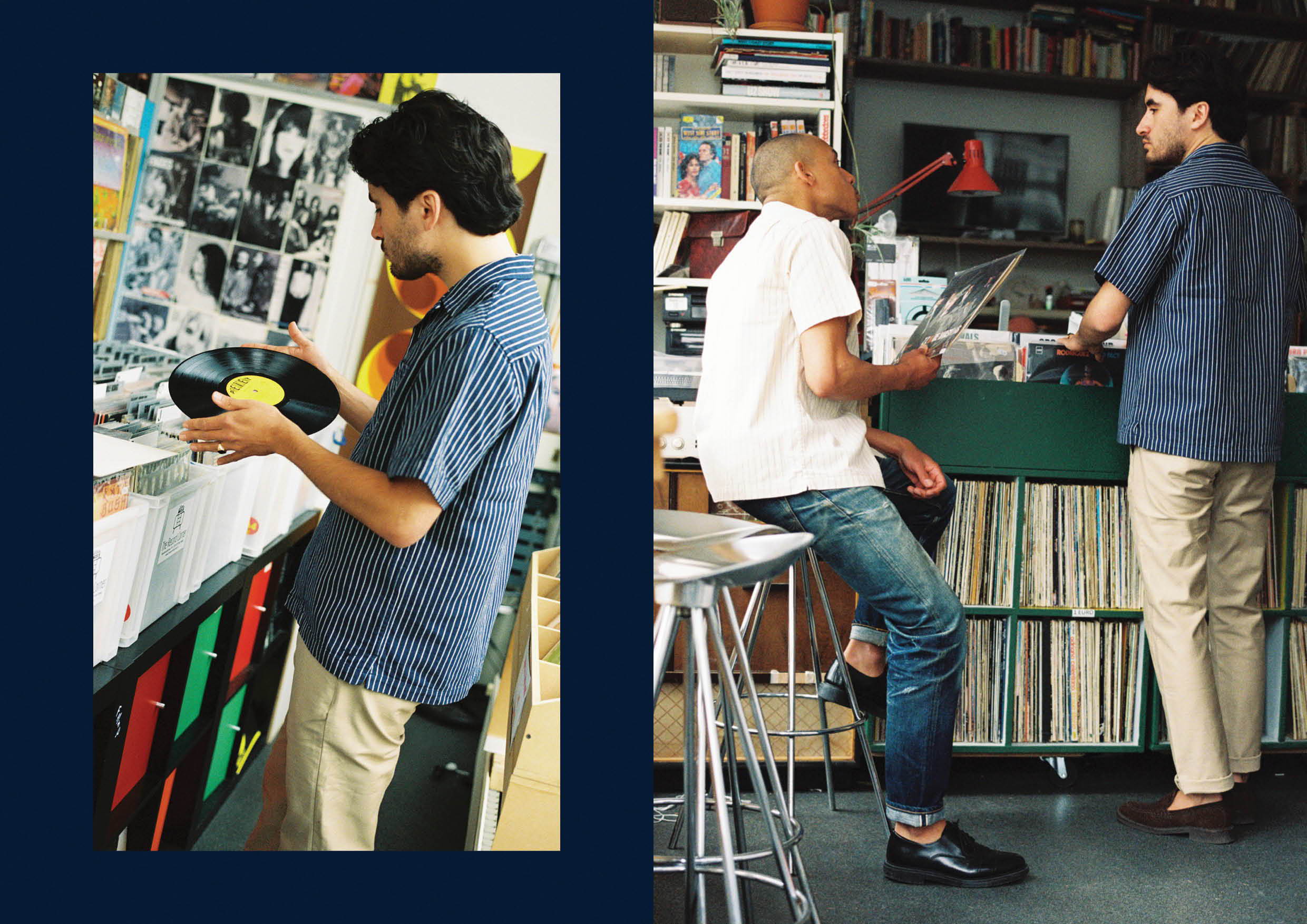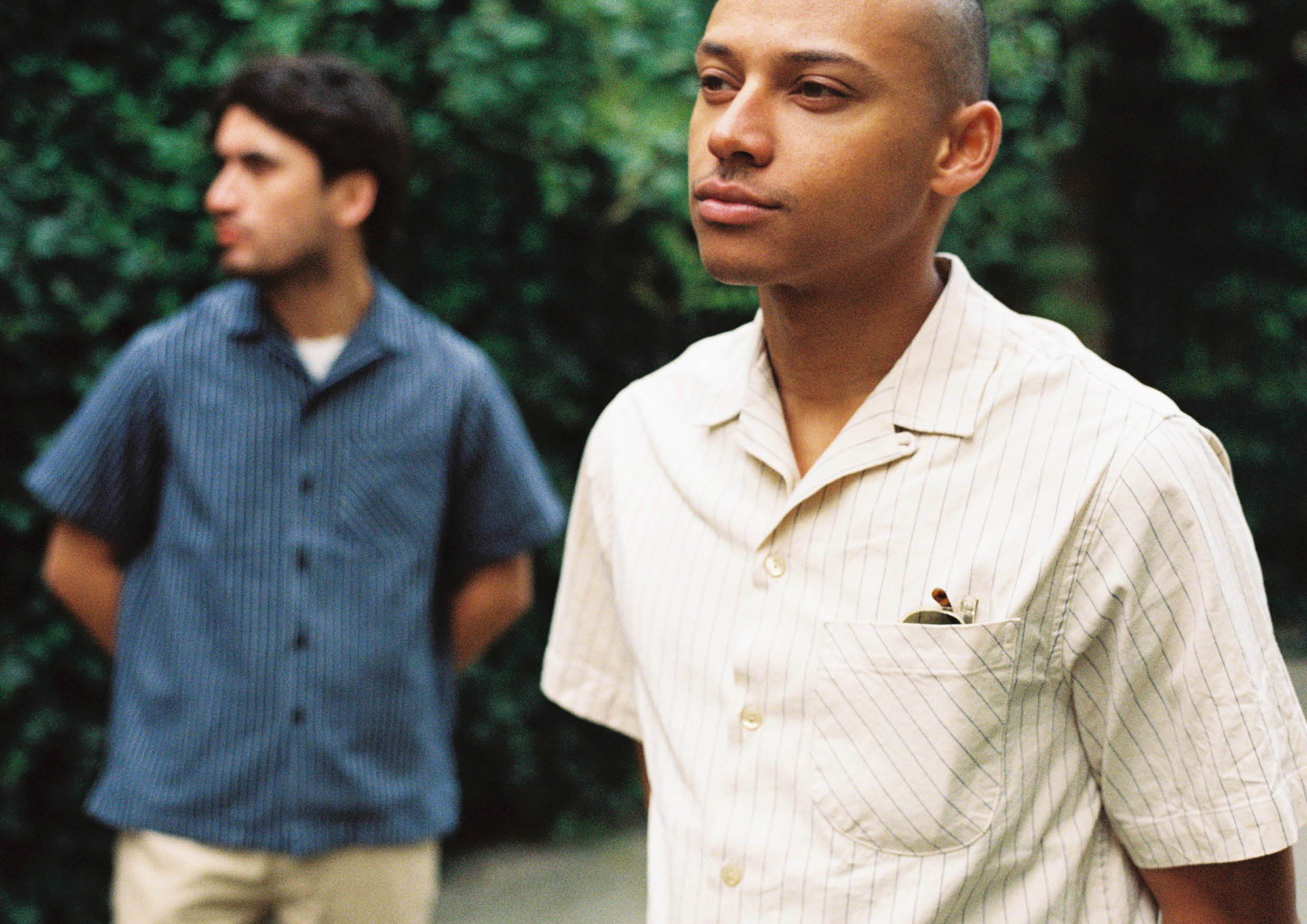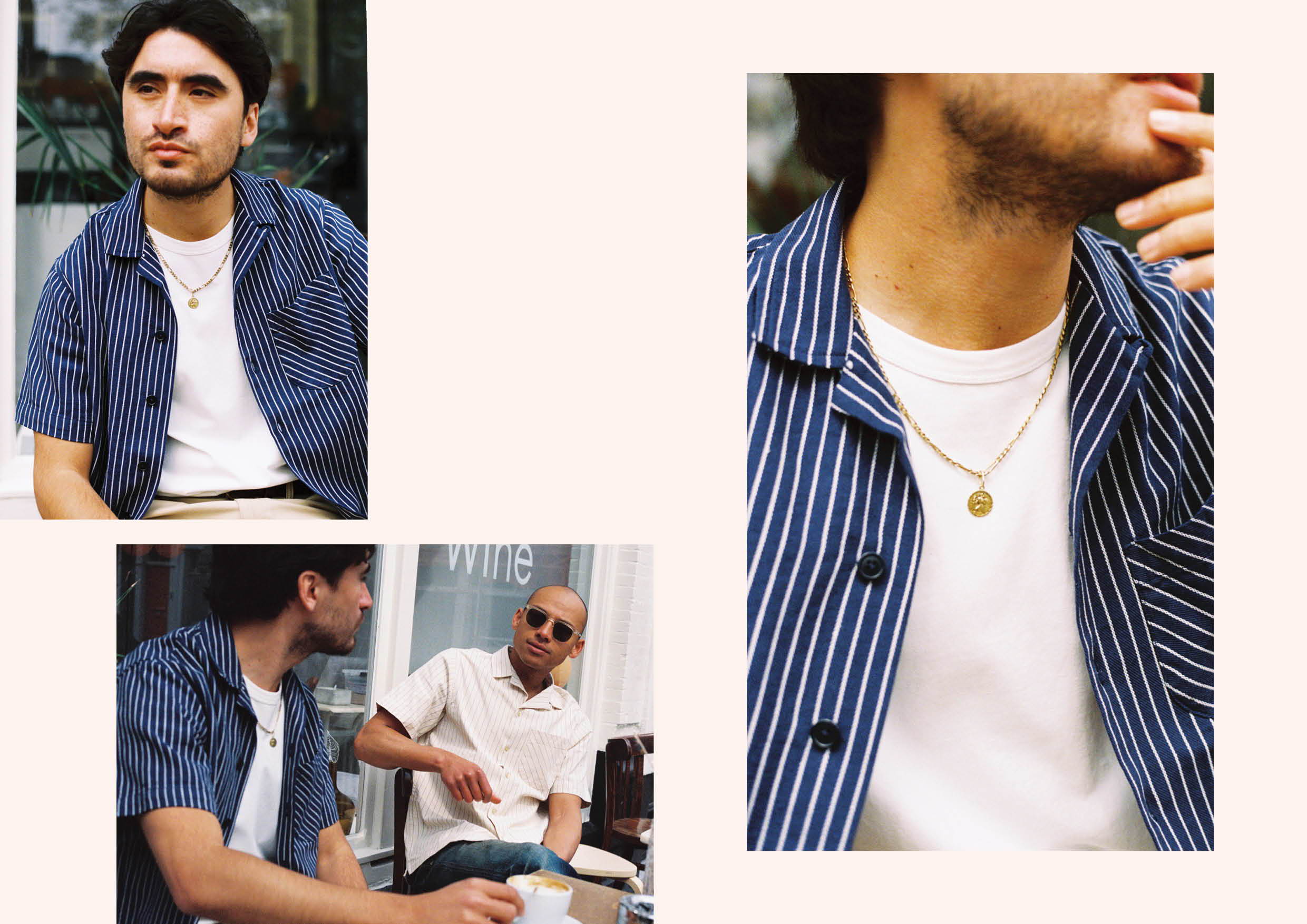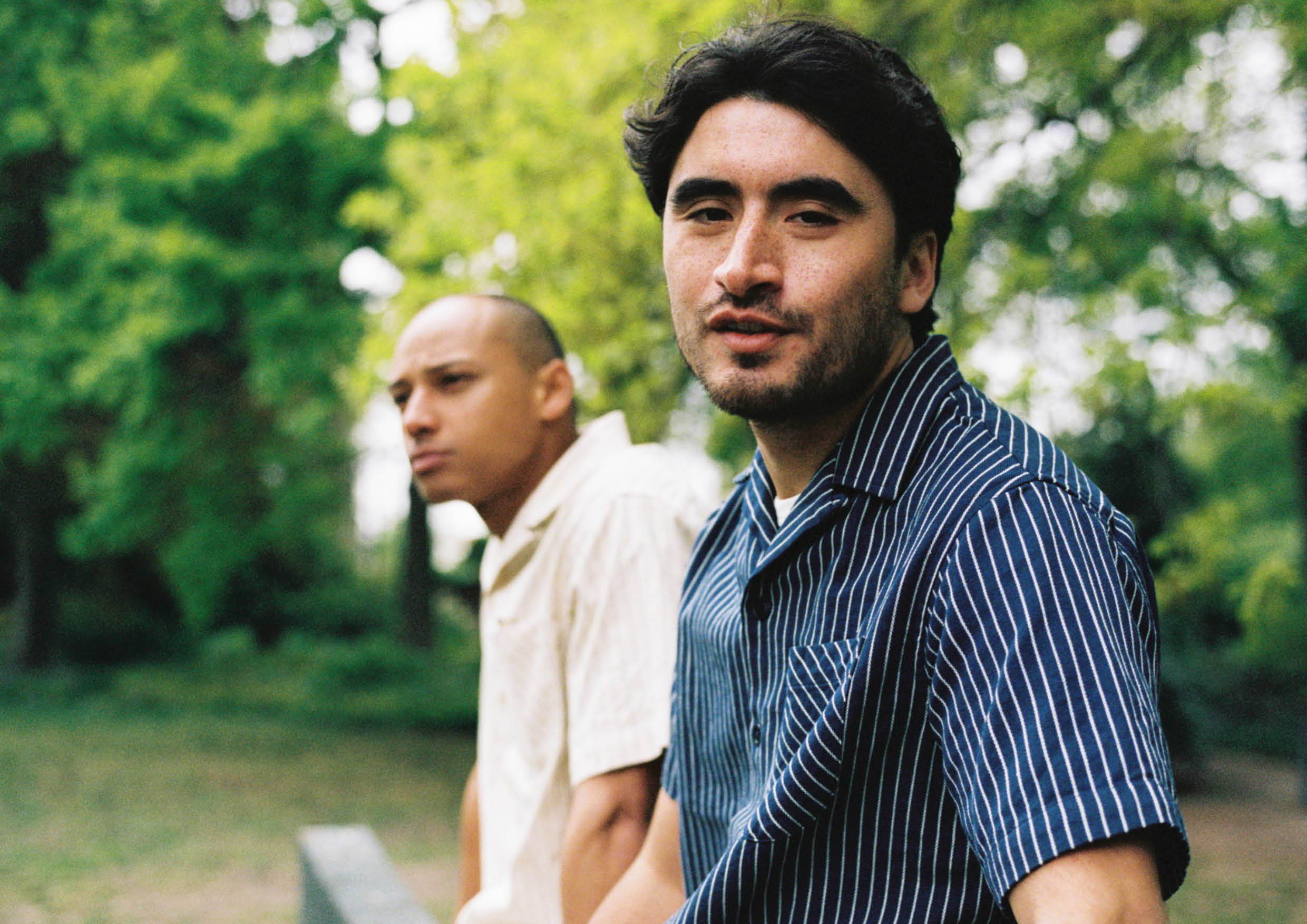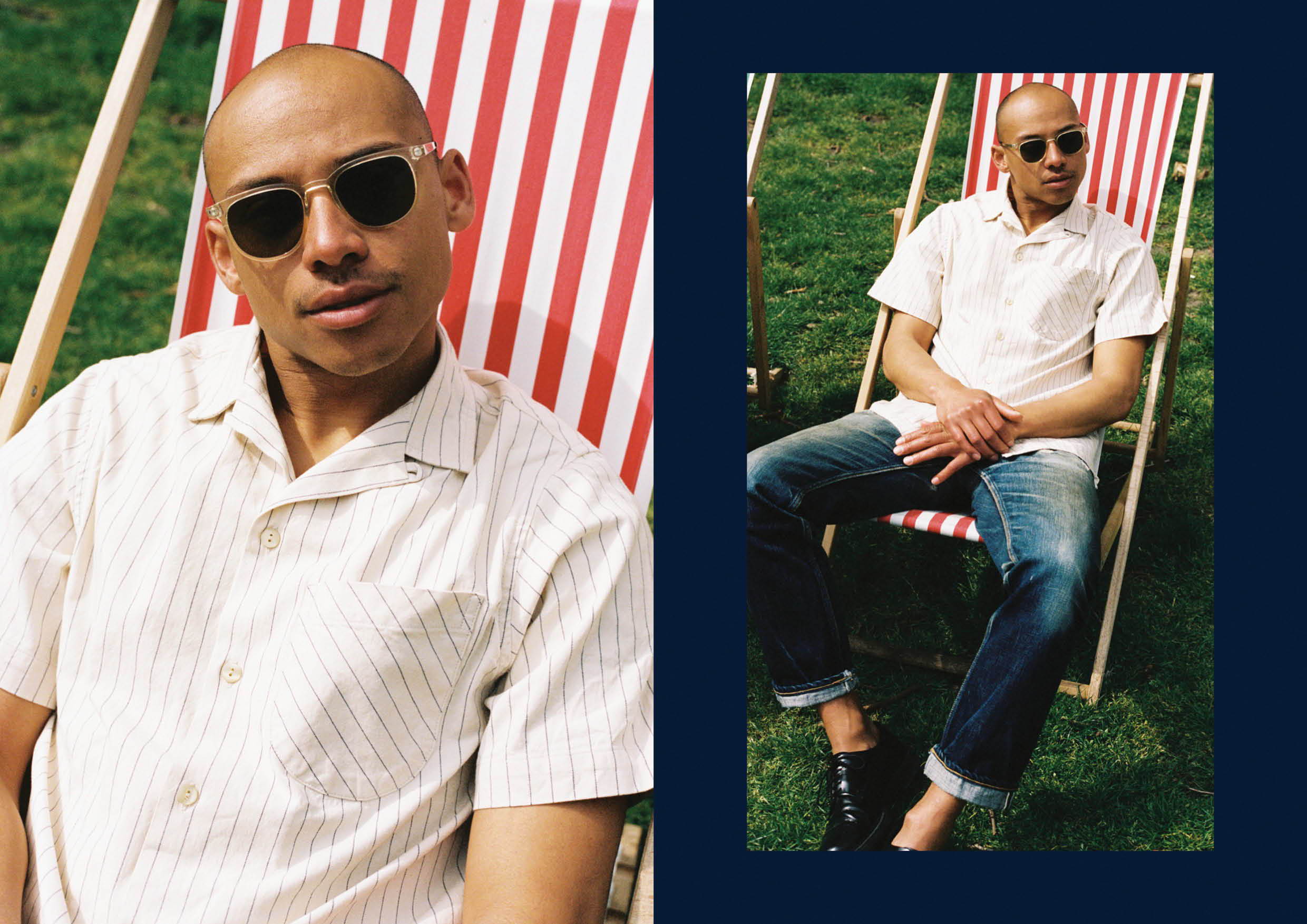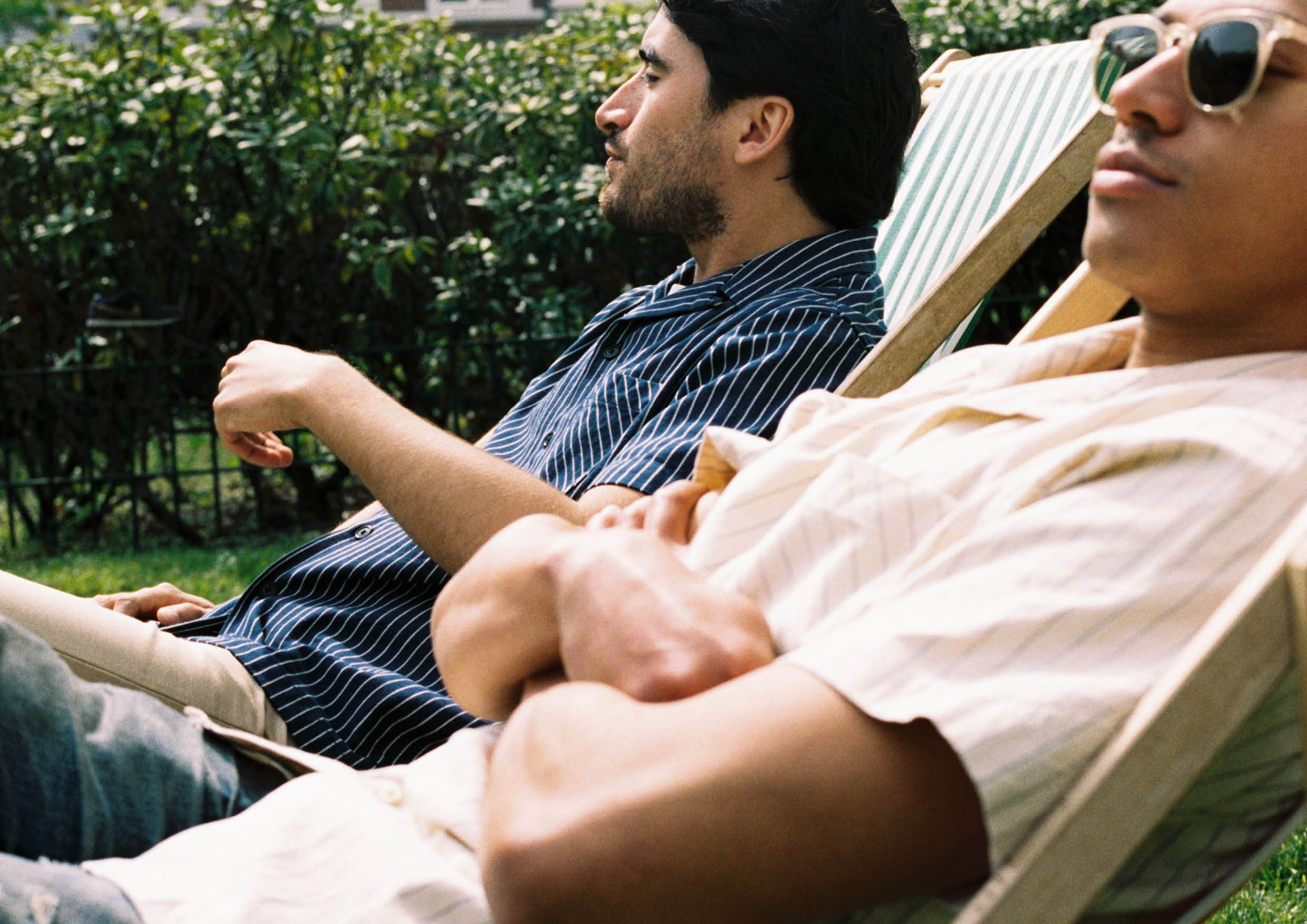 Popularized in the 1950's, the camp collar shirt is a timeless addition to any wardrobe. It is known as the Cuban shirt, bowling shirt, cabana shirt, aloha shirt, safari shirt and various other summer-like terms. With the SS22 season in full swing, we've developed our take on this classic: the BSS-01 HOLIDAY SHIRT. The shirt has a comfortably loose fit with a mall split at the side seams for better movability, perfected for leisure wear. But the holiday shirt does not have be reserved just for vacations, it can easily be dressed up as well.
For this first iteration of our holiday shirt, we have sourced some pristine fabrics from our long-standing Japanese partner Collect Mills. As of now there are 3 options available, and we can't decide which is our favorite. First, we have the 5 oz. cotton & linen chambray. A lightweight yet sturdy fabric, paired with wooden buttons. Next, we have the 6 oz. baseball stripe, a 100% cotton twill inspired by a classic sportwear pattern which is commonly found in baseball jerseys of yesteryear. Lastly, we have the 6.5 navy dobby stripe, which has a vertical stripe pattern that has been created from white threads going into a dark navy base.
The BSS-01 HOLIDAY SHIRT is now available in all 3 fabric options through our webshop and selected retailers.